Here's an easy side-dish that is perfect to just pull out of the oven when ready to serve dinner: Parsley Potatoes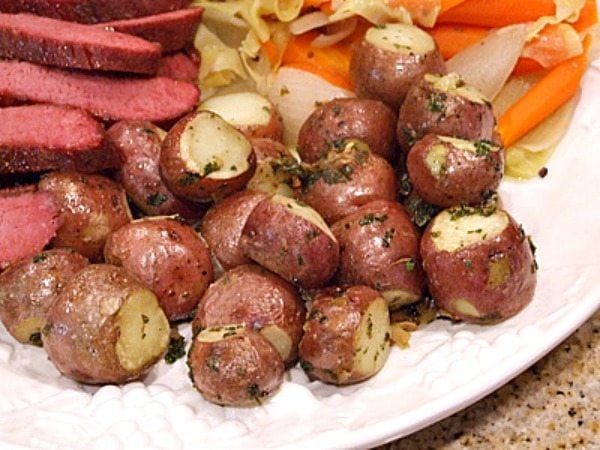 Yield: 8 servings
Prep Time: 25 min
Cook Time: 45 min
Parsley Potatoes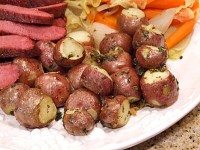 Ingredients:
10 to 15 small red potatoes
8 cloves garlic
1/4 cup butter, melted
1/2 teaspoon salt
1/2 cup coarsely chopped fresh parsley
Directions:
1. Preheat oven to 375°F. Spray small rimmed baking sheet with cooking spray.
2. Scrub potatoes and slice off any imperfections. Pat dry. Place on baking sheet.
3. Smash garlic cloves with side of large knife to loosen peel and release flavor. Place garlic in pan with potatoes. Pour melted butter over top of potatoes. Stir to blend flavors. Sprinkle with salt and parsley.
4. Bake at 375° for 45 minutes to 1 hour.
5. Remove potatoes to a bowl. Squeeze cooked garlic onto potatoes as well as browned butter and parsley bits. Mix flavors together and serve warm.
Leave a Comment