Peanut Butter- Chocolate Chip Banana Bread
This recipe has been featured in a post on The Recipe Girl blog: Peanut Butter- Chocolate Chip Banana Bread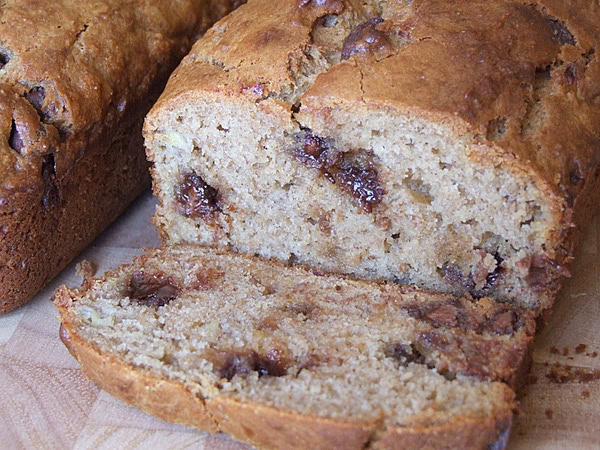 Yield: 2 loaves
Prep Time: 15 min
Cook Time: 50 min
Peanut Butter- Chocolate Chip Banana Bread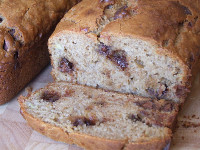 Ingredients:
1 1/4 cups all-purpose flour
1 1/4 cups whole wheat flour
1/2 cup granulated white sugar
1/2 cup packed light brown sugar
1 tablespoon baking powder
3/4 teaspoon salt
1/4 teaspoon ground cinnamon
1 1/2 cups mashed ripe bananas
1 cup milk
3/4 cup smooth peanut butter
1 teaspoon vanilla extract
1 large egg
1 cup milk chocolate chips
Directions:
1. Preheat oven to 350°F. Spray two 9x5-inch loaf pans (or muffin tins) with nonstick spray.
2. In a large bowl, whisk together flour, sugars, baking powder, salt and cinnamon.
3. In another bowl, combine mashed bananas, milk, peanut butter, vanilla and egg. Add to flour mixture, stirring until just combined. Stir in chocolate chips.
4. Pour batter into prepared pans. Bake 50 to 55 minutes (give it a check at 40 minutes), or until toothpick inserted near center comes out clean.
Source: RecipeGirl.com (via CLBB "BlueMoose")
Leave a Comment