This recipe has been featured in a menu on the site- Sicilian Dinner Party.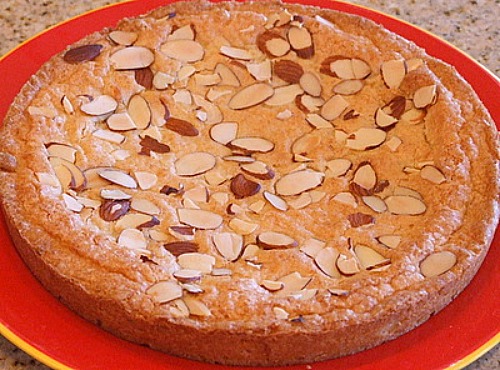 Yield: 10 servings
Prep Time: 15 min
Cook Time: 30 min
Almond Butter Cake
This cake is more like a cookie-cake- soft and very flavorful. If you like almond-flavor, this is for you.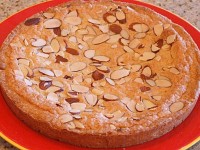 Ingredients:
1 cup granulated white sugar
1/2 cup (1 stick) butter
1 large egg
1/2 cup almond paste
1 cup all-purpose flour
1/2 cup sliced almonds
Directions:
1. Preheat oven to 325°F. Butter at 9-inch round baking dish.
2. Beat sugar and butter in a mixing bowl until creamy. Add egg and beat until smooth. Mix in almond paste until blended, and stir in the flour.
3. Spread the batter (it will be thick) in prepared baking dish. Sprinkle with almonds and lightly press them in. Bake for 30-35 minutes or until cake tests done.
4. Cool in pan for 10 minutes; remove to a wire rack to cool completely. Slice and garnish, if desired.
Tips:
*Top each slice with a dollop of whipped cream and sliced strawberries, if desired.
4 Responses to "Almond Butter Cake"
Leave a Comment