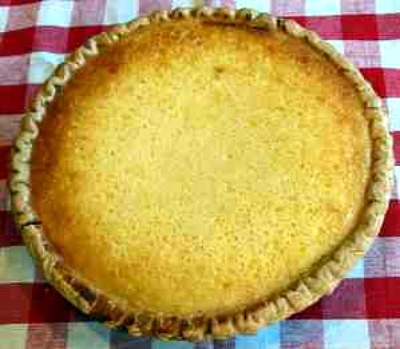 Yield: 8 servings
Prep Time: 20 min
Cook Time: 35 min
Buttermilk Pie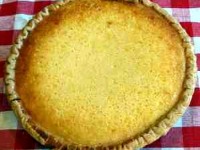 Ingredients:
One 9-inch unbaked pastry pie crust1 1/4 cups granulated white sugar
1/4 cup all-purpose flour
2 cups buttermilk
3 large eggs, beaten
1 teaspoon vanilla extract
1/4 cup (1/2 stick) salted butter, melted
Directions:
1. Preheat oven to 350 degrees F. Press pie crust into a 9-inch pie plate and crimp the edges.
2. Stir together the sugar and flour in a large bowl. Whisk in the buttermilk, eggs, vanilla and butter.
3. Pour into the unbaked pie crust and bake for 35-40 minutes, or until the custard is set.
Leave a Comment