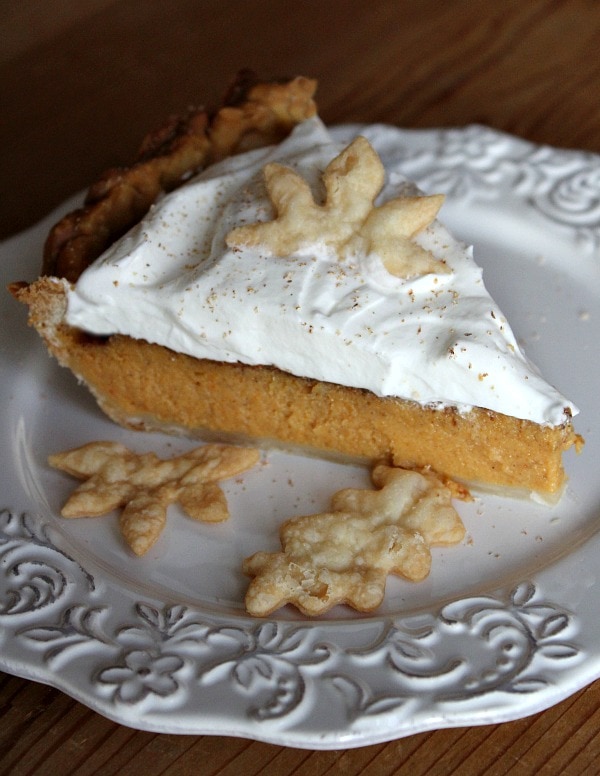 Yield: 1 (9-inch) pie
Prep Time: 25 min
Cook Time: 40 min
Classic Pumpkin Pie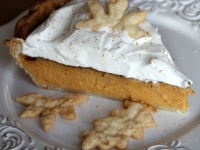 Ingredients:
One 9-inch unbaked pie shell
3 large eggs, slightly beaten
1 cup evaporated milk
1 cup granulated white sugar
1 cup unsweetened canned pumpkin puree
1/8 teaspoon salt
1/2 cup (1 stick) salted butter, melted
1/2 teaspoon ground cinnamon
1/2 teaspoon ground nutmeg
1/2 teaspoon ground allspice
1 cup heavy whipping cream
1 tablespoon powdered sugar
Directions:
1. Preheat oven to 375 degrees F. Place pie crust into 9-inch pie pan and crimp edges.
2. In a large bowl, use an electric mixer to combine the eggs, milk and sugar. Add the remaining ingredients (except cream and powdered sugar) and mix together well. Pour into the pie shell and bake for 40 to 45 minutes, or until knife inserted into the middle comes out clean. Do the jiggle test... it should just jiggle a little bit in the center, with the sides being set. Let cool.
3. Use an electric mixer to whip the cream and powdered sugar until thickened and spread over the cooled pie.
4. Keep refrigerated until ready to serve. May be made one day ahead.
2 Responses to "Classic Pumpkin Pie"
Leave a Comment