Super easy fudge recipe:  German Chocolate Fudge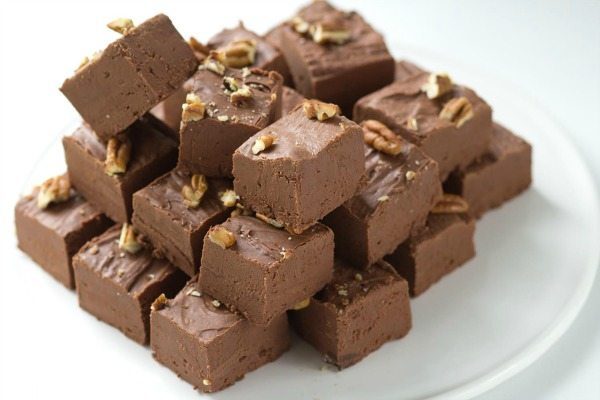 If you are looking for a super easy fudge recipe that comes out perfect every time– nice and smooth, sets up perfectly and melts in your mouth… this is the fudge recipe for you!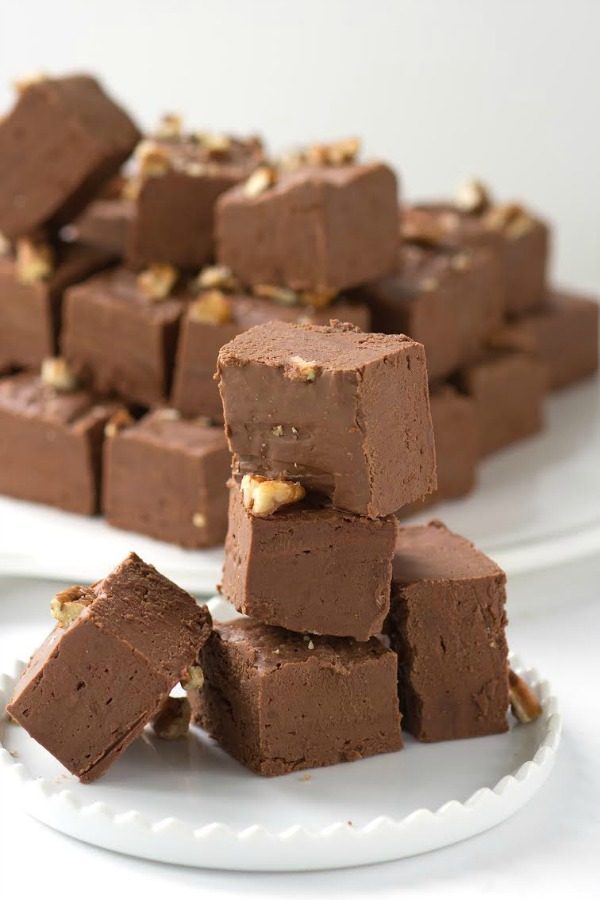 Yield: 5 pounds of fudge
Prep Time: 25 minutes
Cook Time: 8 minutes
German Chocolate Fudge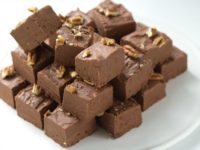 Ingredients:
12 ounces semi-sweet chocolate chips
12 ounces sweet German chocolate, broken into pieces
7 ounces jarred marshmallow creme or fluff
4 cups granulated white sugar
2 tablespoons butter
13 ounces evaporated milk
pinch of salt
1 teaspoon vanilla extract
2 cups chopped pecans
Directions:
Butter a 15x10-inch (rimmed) jelly roll pan.
Combine the chocolate and marshmallow creme in a large bowl; set aside.
Combine the sugar, butter, milk and salt in a heavy skillet. Bring to a rapid boil, then boil 6 minutes, stirring constantly. Add the vanilla.
Pour the hot butter mixture over the chocolate mixture in the large bowl. Stir with a wooden spoon until smooth. Add the nuts and mix well.
Spread the fudge into the prepared pan. When cooled, cut into squares.
SOURCE: RecipeGirl.com
Here are a few more fudge recipes you might enjoy:
One Response to "German Chocolate Fudge"
Leave a Comment