This recipe has been featured in a post on The Recipe Girl blog: A Slice of Life in Sunny San Diego.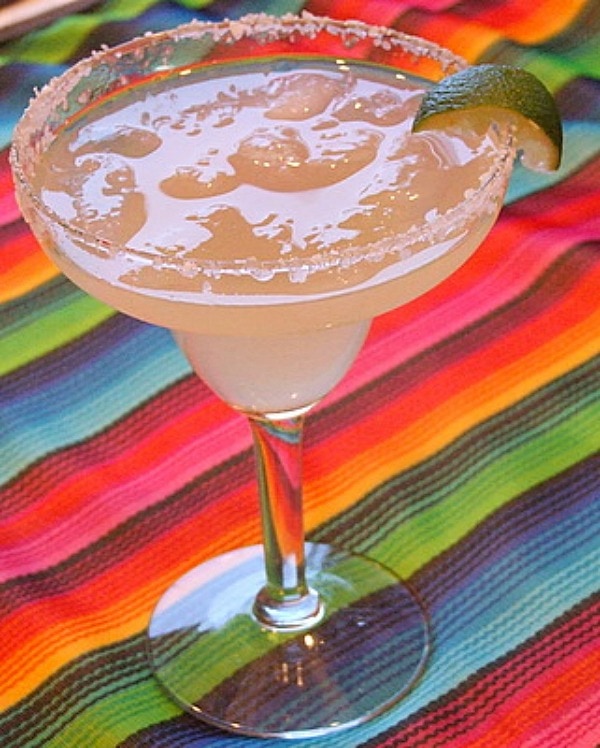 Yield: 6 to 8 servings
Prep Time: 15 min + cooling time
Cook Time: 5 min
Old Town Margaritas
This is a delicious margarita. Be sure to make lots of the simple syrup ahead of time as these will go quickly at your party!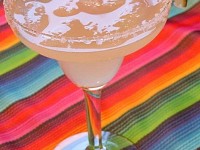 Ingredients:
SIMPLE SYRUP:
1/4 cup granulated white sugar
1/4 cup water
MARGARITAS:
1 cup tequila
1 cup lime juice, freshly squeezed
1 cup Triple Sec
3/4 cup water
ice cubes
Directions:
1. Prepare syrup: Heat the sugar and water in a saucepan until of a syrupy consistency, stirring frequently. Remove from heat and let stand until cool. Make ahead tip: Make the syrup the night before and let it get nice and chilled in the refrigerator.
2. Prepare margaritas: Combine syrup, tequila, lime juice, liqueur and water with ice in blender. Process until the desired consistency. Pour into salt-rimmed margarita glasses and garnish with lime slices.
3 Responses to "Old Town Margaritas"
Leave a Comment