There are some vegetables out there that are not loved as much as others. They sit in their tiny, lonely bins in the produce section, and eventually a shopper who needs an obscure ingredient or someone who is more familiar with that vegetable will pick it up and toss it in their cart. I think eggplant falls into that category.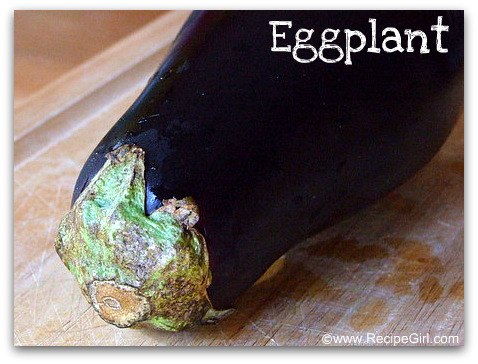 Ugly, isn't it?  It's purple flesh and odd, seeded interior cause inexperienced cooks to shy away from experimenting with it. Sadly, there are many who miss out on how many wonderful ways in which this vegetable can be prepared. Grilling it is my favorite way to eat it. Here's my latest find: Grilled Eggplant Salad with Feta, Pine Nuts & Garlicky Yogurt Dressing.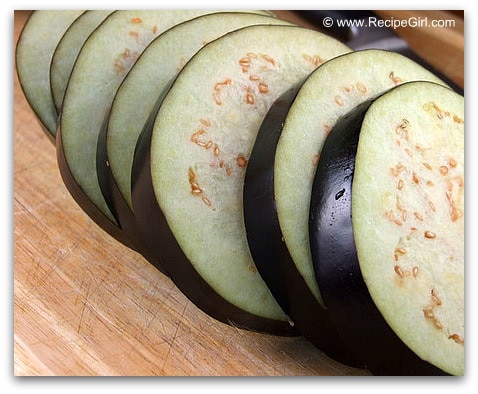 This really couldn't be much simpler to make. Slice a large eggplant into 1/2-inch slices.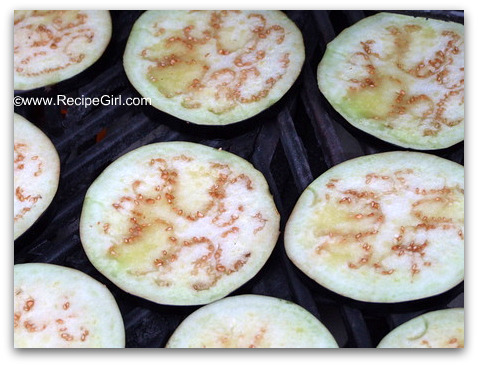 Place them on a heated grill and brush with olive oil.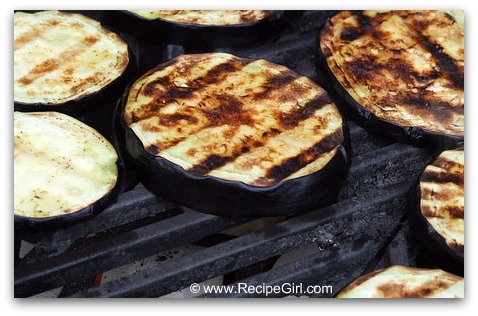 Grill for 3 or 4 minutes on each side, until you see those wonderful grill marks and the eggplant is cooked through.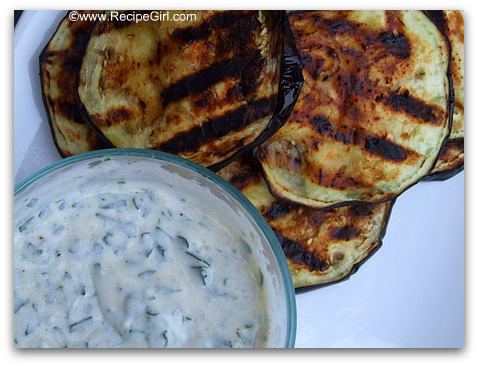 Even the dressing is simple… just a mix of olive oil, yogurt, lemon juice, garlic, cumin & parsley.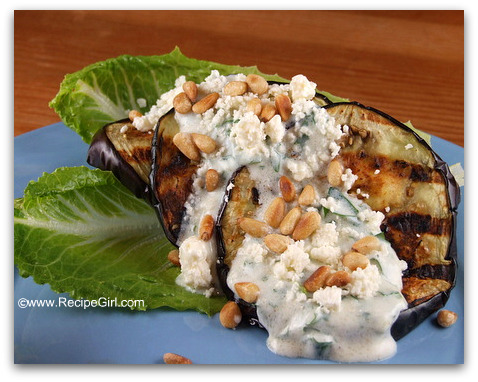 Place the grilled eggplant on lettuce-lined plates and drizzle with dressing, feta and pine nuts. This is a wonderful main dish salad, or serve up as a side salad to roasted lamb, grilled chicken or something similar. If you're not experienced with eggplant, I recommend you give this recipe a try. Our family loved it, and it was so easy to make. And if you're already an eggplant fan, well then you know what I'm talking about… grilling it is the best!
This recipe can be found here: Grilled Eggplant Salad with Feta and Pine Nuts
———————————————
Other great-sounding grilled eggplant recipes on the blogs:
Kalyn's Kitchen: Spicy Grilled Eggplant w/ Red Pepper, Parsley & Mint
Beyond Salmon: Honey- Garlic Grilled Eggplant
Love & Olive Oil: Indonesian-Style Grilled Eggplant w/ Spicy Peanut Sauce
Buff Chickpea: Grilled Eggplant Parmesan
Bell'Alimento: Grilled Eggplant w/ Tomato & Ricotta Salsa
22 Responses to "Grilled Salad"
Leave a Comment