Caramelized Apple Tart in a Browned Butter Custard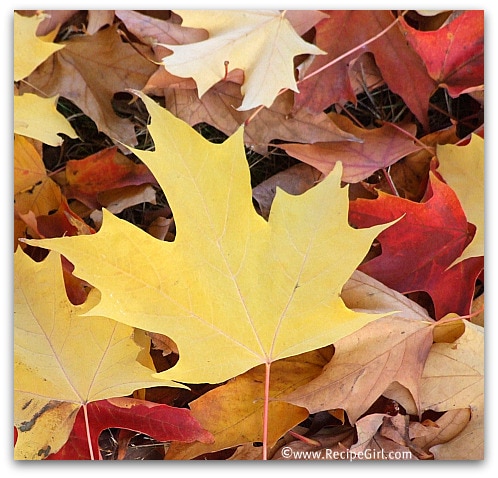 Autumn is an awe-inspiring, beautiful season in most parts of the US.  Brightly-colored leaves cover the trees, and we begin to see hints of crimson, yellow and orange dotting the landscape as winds clear the branches bare.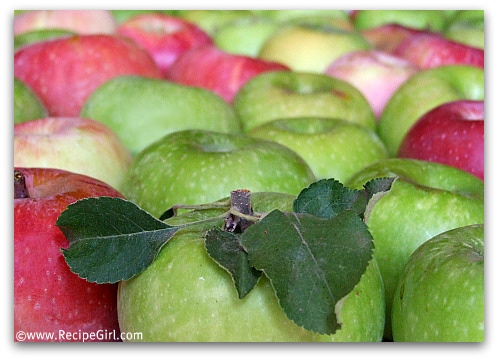 Apples of all kinds are begging to be plucked from their trees, and they're plentiful and affordable in the markets too.   It's the time of year when I begin to dream up recipes that will utilize all of those fabulous apples.  I scour my archives and cookbooks for ideas, creating a pile of 'must-make' recipes that is much too ambitious for the season.  This one made it through first:  Caramelized Apple Tart in Brown Butter Custard.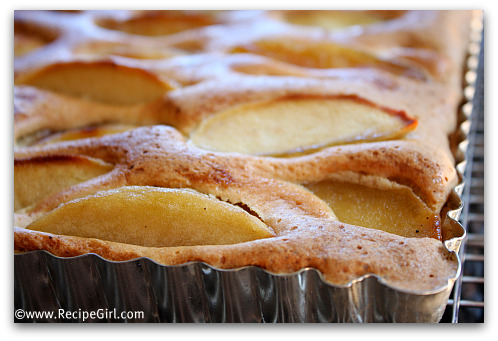 Crisp, Granny Smith's are sauteed in bubbling butter & sugar until properly golden and covered in a drippy, caramelly syrup.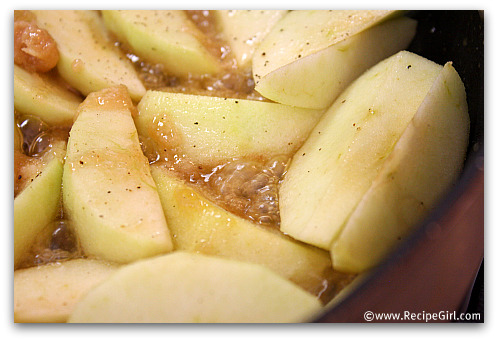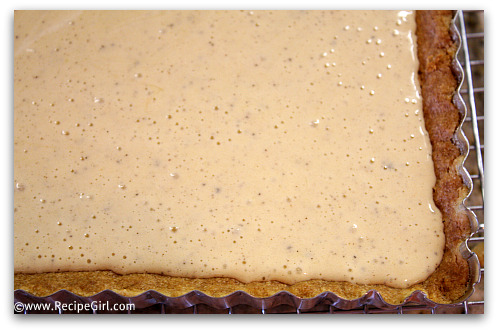 For the custard, sugar & eggs are beaten until thick and fluffy… then flour, salt and nutty browned butter are blended in. The custard is poured into an already baked tart shell, and the apples are placed on top in desired decorative fashion.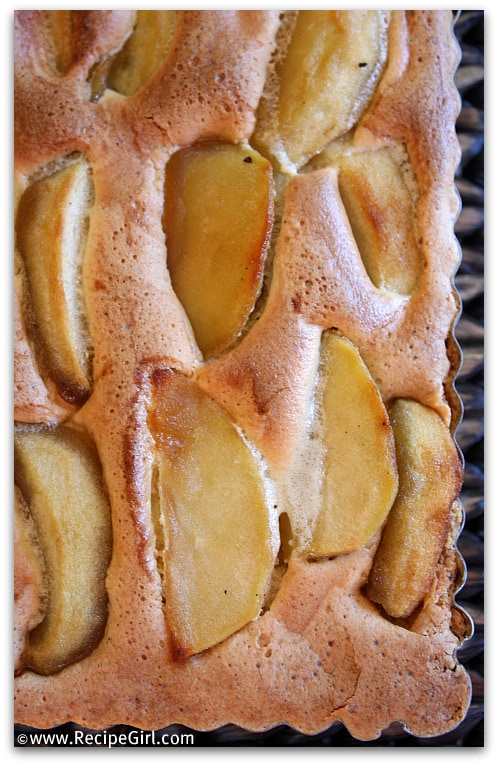 My apples sunk into the custard when I placed them, so I saved a handful and placed those into the tart after it had baked for about 15 minutes- at that point, the custard had firmed up slightly, and the apples were easily placed into the tart and stayed visible in the final baked product.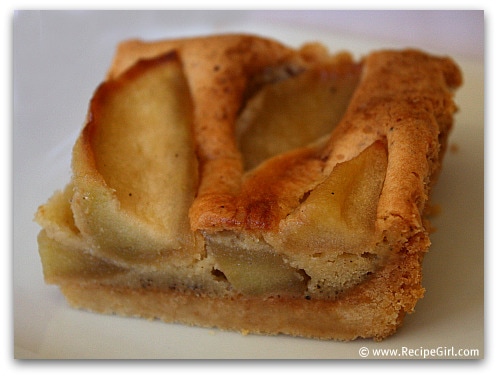 This tart can be made in a regular 11-inch-round tart pan. I thought it might be more interesting to make it in my rectangular tart pan, and it was easier (when chilled) to cut into bars for serving. You can't really go wrong with browning butter… it seems to make everything taste way more amazing than expected (same goes for caramelizing). The tart crust was buttery and flaky. The custard wrapped itself around the caramelized apples and firmed up when baked. A little freshly whipped cream spooned on top and it was perfect.
This recipe can be found here:  Caramelized Apple Brown Butter Custard Tart
42 Responses to "Caramelized Apple Tart in a Browned Butter Custard"
Leave a Comment