Breakfast Irish Soda Bread with Dried Cherries and Golden Raisins
My husband's family is 100% Irish so I went searching for the perfect Irish Soda Bread recipe to try this year. He doesn't really come from a family of cooks, so this proved to be a daunting task. My Mother-in-Law makes it with a base of Bisquick… I can't imagine baking anything with Bisquick, so that recipe didn't really interest me. Second cousins came directly from Ireland so I figured I had it made with that part of the family. But sadly, no one had a recipe… not even one. Isn't that just crazy? An Irish family without an authentic Irish Soda Bread family recipe. Bummer. Lesson learned here: write down your family recipes and make sure your kids get their hands on them. They're treasures to be remembered and passed along.
Lucky me, I've had this recipe sitting in my files for a long time: Breakfast Irish Soda Bread with Dried Cherries & Golden Raisins.
The recipe begins in a food processor. Dry ingredients whirred together with butter and then dumped into a bowl to mix with buttermilk, eggs and the dried fruit.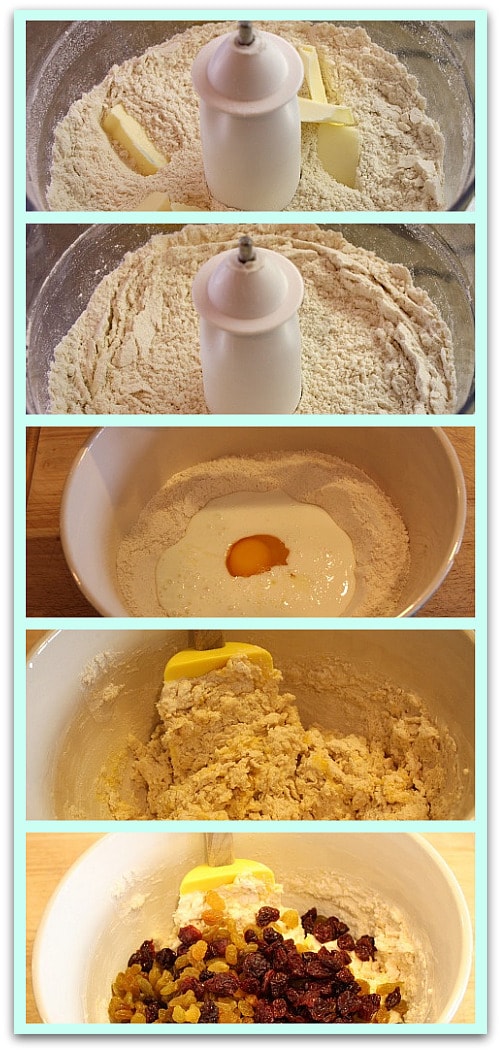 The dough is then dumped onto a floured surface, kneaded a bit and then divided in two.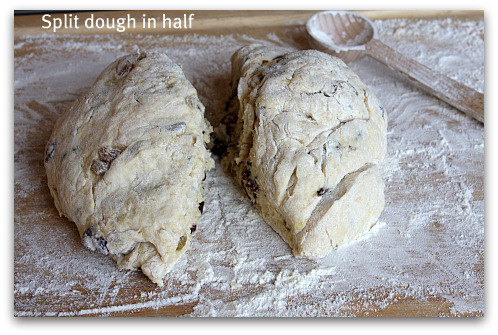 The two halves are then shaped into two round loaves.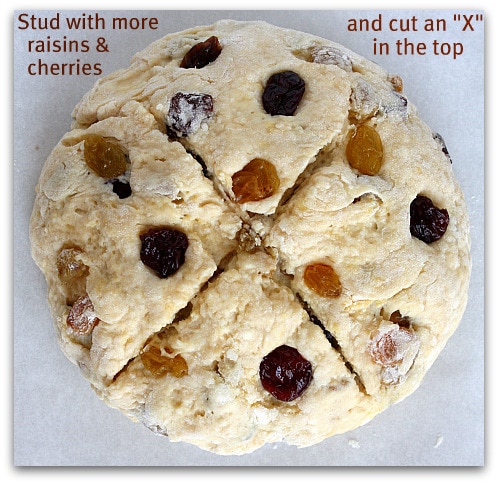 The bread bakes to a deep, golden brown- a crispy crust and a tender interior.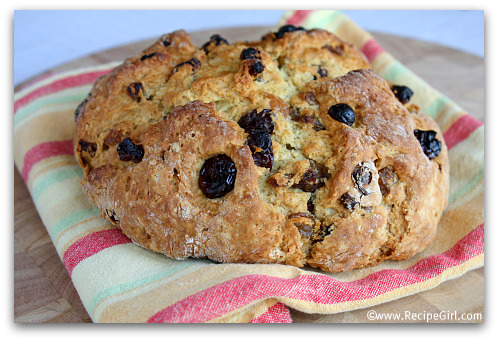 Unlike some other breads, you can slice into this one immediately and sample the goods.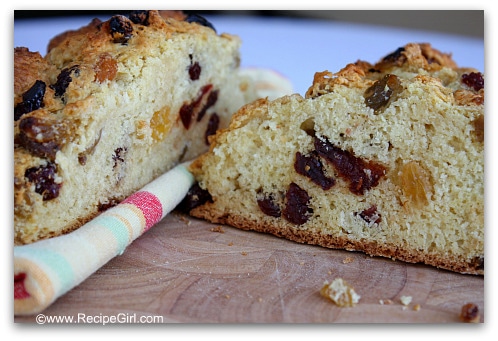 The bread itself isn't all that sweet… the sweetness comes from the delicious addition of golden raisins and dried cherries. It's a bread with a tender crumb, I didn't find it dry at all, and it's especially good when it's warm.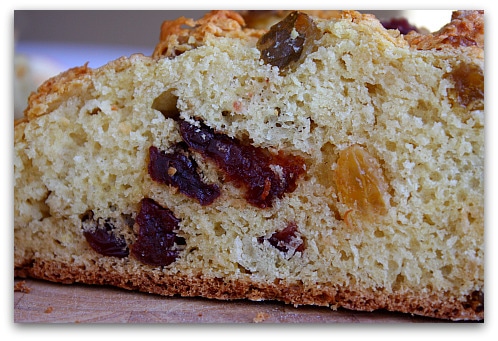 Though this soda bread is really, really good fresh out of the oven, it's also excellent sliced up and toasted with a smidge of butter and a drizzle of honey. We're only a family of three, yet our two loaves of bread were gone in two days. I guess we liked loved it.  A lot.
This recipe can be found here: Breakfast Irish Soda Bread with Dried Cherries and Golden Raisins
You might also like this recipe: Irish Soda Bread Muffins
28 Responses to "Breakfast Irish Soda Bread with Dried Cherries and Golden Raisins"
Leave a Comment