Fudgy Chocolate Chip Cookies with Kahlua & Espresso
Sometimes I think we bakers must have tried all of the versions of chocolate chip cookies that are humanly possible. I'm always amazed when I read about someone's fresh, new idea. And then, of course, there are those times that I wake up in the middle of the night and start thinking… about recipes… about ingredients… and about new things to do with chocolate chip cookies. Ever since I made those delectable Kahlua Brownies last year, I've been thinking about adding Kahlua to chocolate chip cookies too. After a little googling, I saw that versions of it had already been done but it was still a good idea, and here's what I came up with: Kahlua- Espresso Chocolate Chip Cookies.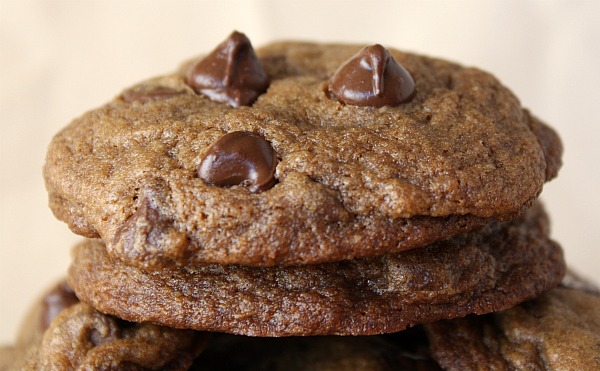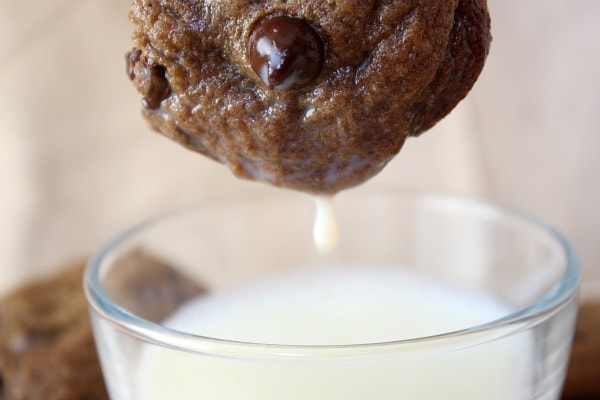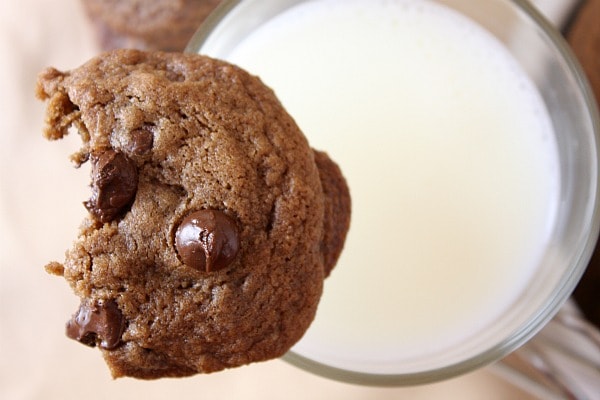 These chocolate chip cookies have a bit of melted chocolate in the dough, which mixes nicely with the flavors of Kahlua and espresso. The dough is finished off with the addition of a bag of chocolate chips, leaving plenty of room for chocolate chip cookie bites that are chock full of chocolate.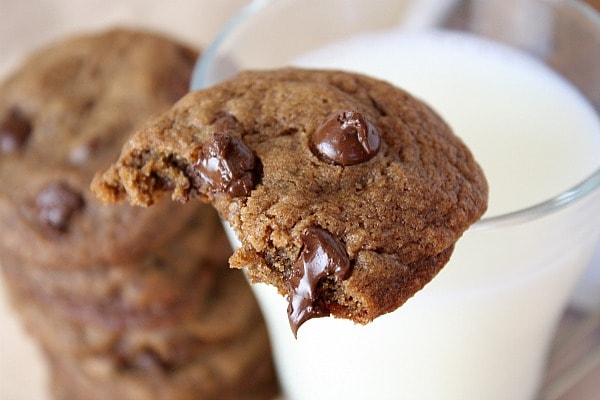 Turns out that Kahlua baked into cookies is a good idea. You can taste it a little bit… it kind of blends in with the espresso to make a coffee-drink flavored sort of chocolate chip cookie. I was tempted to drizzle on a little Kahlua glaze but figured that might be a little too over the top. It's a good thing I left well-enough alone because they were perfect as is.  I got a whole lot of hugs & kisses for these cookies.
This recipe can be found here: Kahlua- Espresso Chocolate Chip Cookies.
27 Responses to "Fudgy Chocolate Chip Cookies with Kahlua & Espresso"
Leave a Comment