Summer Muffin Recipes: Pineapple, Raspberries & Blueberries, Oh My!
I find that I'm lured by the muffin. It never seems as evil a choice as "the donut," and it usually has some fruit contained within… seemingly healthy, right? I remember years ago I was shocked to see a report that the muffin is actually a small cake (with accompanying calories). And that those grandiose, gargantuan-sized muffins that no-one should ever eat on their own… contain a good-sized chunk of your intended calorie allotment for any given day. Devastating news, but the calories can be more manageable if the muffins are made into normal-sized portions.
Now that I have you totally fearing to eat muffins ever again, I have some good summery-themed muffins to share with you. Two are of the normal variety, and one is toned down to be a bit more low-cal and healthy. They're all delicious though, so you make the choice. Just don't eat them all in one sitting and I'm sure you'll be ok 🙂 All can be made ahead and then frozen in individual portions to be defrosted later when the muffin-mood strikes.
Sugar-Crusted Raspberry Muffins: These are a slightly sweet muffin with chunks of fresh raspberries tucked within. They're topped with a layer of white sugar, and if you have any of that wonderful chunky, sparkling-white sugar to sprinkle on top then that makes these even better. And since I know someone is going to ask where I got these cute cupcake liners, I'll just go ahead and tell you that I ordered them from www.BakeItPretty.com.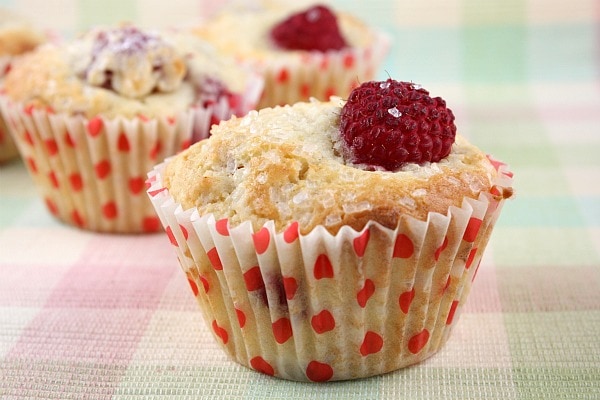 Next are some wonderful Pineapple Muffins.  You can make these with fresh pineapple or canned.  The pineapple lends a small amount of sweetness to the muffins without overwhelming them with a strong pineapple flavor.  These were a big hit at a brunch I attended.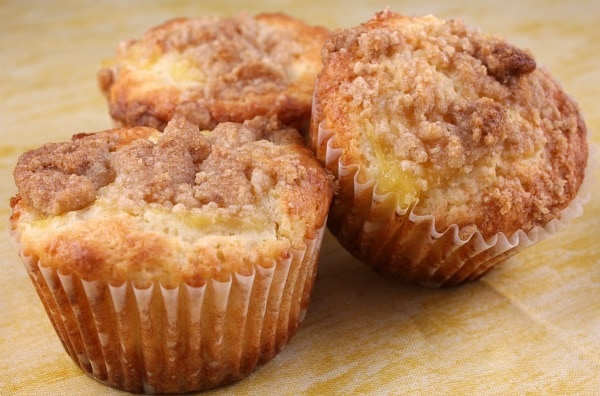 Here's your especially healthy option:  Blueberry- Oatmeal Muffins.  For this recipe, I've included nutritional information as well as Weight Watcher's points.  They have some wheat flour incorporated into them and plenty of fresh blueberries.  A delicious choice, especially when blueberries are fresh-as-can-be and are dirt cheap.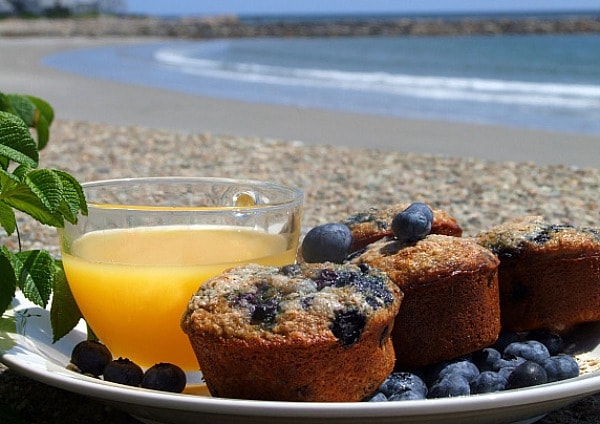 All of the recipes for the muffins mentioned in this post can be found by clicking on recipe titles above.
16 Responses to "Summer Muffin Recipes: Pineapple, Raspberries & Blueberries, Oh My!"
Leave a Comment