Brownie Campfire Cake with Toasted Marshmallows & Hot Fudge
I haven't been here in San Diego for much of the summer, but I heard that there were icky, overcast skies through the month of July. We tend to have our warmest weather in August and September, and summer is definitely here now. Temps this week have been near 100 and not terribly comfortable. Heat makes me sleepy and I can't seem to get very motivated to accomplish much. I guess I should be very thankful that we don't see even a hint of the humidity that I experienced in Savannah back in June. That's some miserable heat to endure in Savannah. In any case, it's hot enough here in SoCal right now to warrant the making of an ice cream dessert. I brought this one to a dinner with friends a few nights ago: Campfire Cake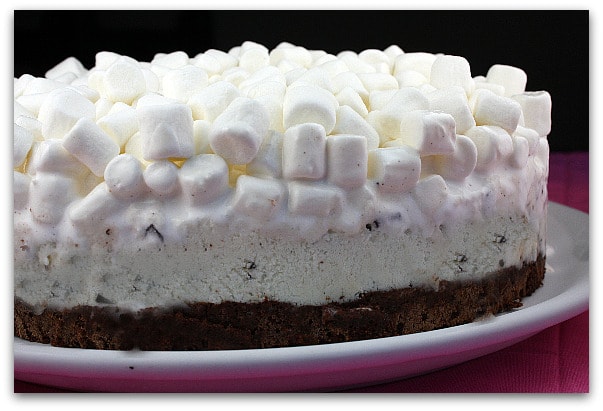 This dessert is made in a springform pan. There's a brownie base and a tub of ice cream spread on top. I used chocolate chip, but you can certainly use any kind of ice cream that you'd like… something that would go well with brownies and hot fudge. The "Campfire" reference comes into play with a marshmallow topping. Then it sits in the freezer until everything is totally frozen.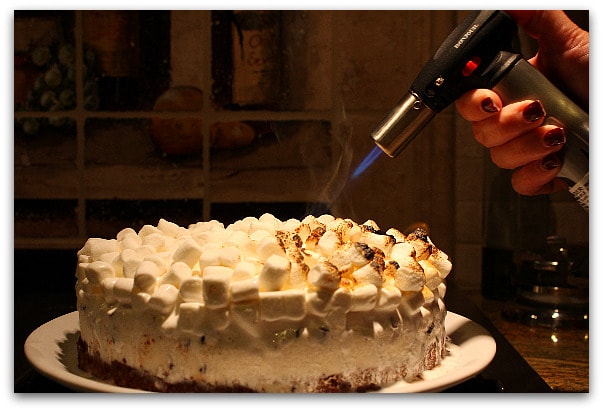 If you have one of these cool hand-torches, you can use it to toast the marshmallows on top of the frozen cake. You can also put the cake under the broiler for a couple of minutes to toast the tops.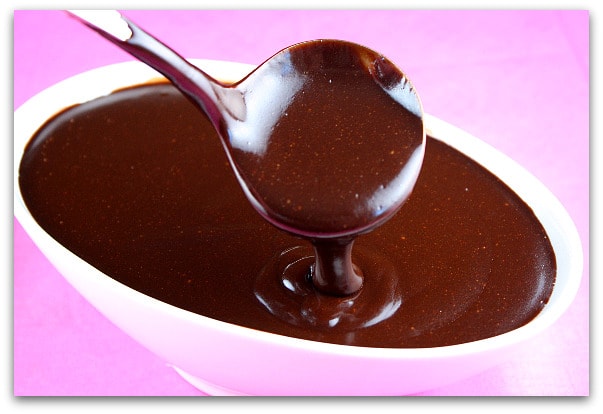 I also made homemade hot fudge— just because I had never done so before. It was simple and yummy. And now I have a bunch of leftover hot fudge in the refrigerator. Mmmmm. It's meant to drizzle on a plate and top with a slice of the frozen cake, and you can drizzle it on top too if you're inclined to want a lot of it.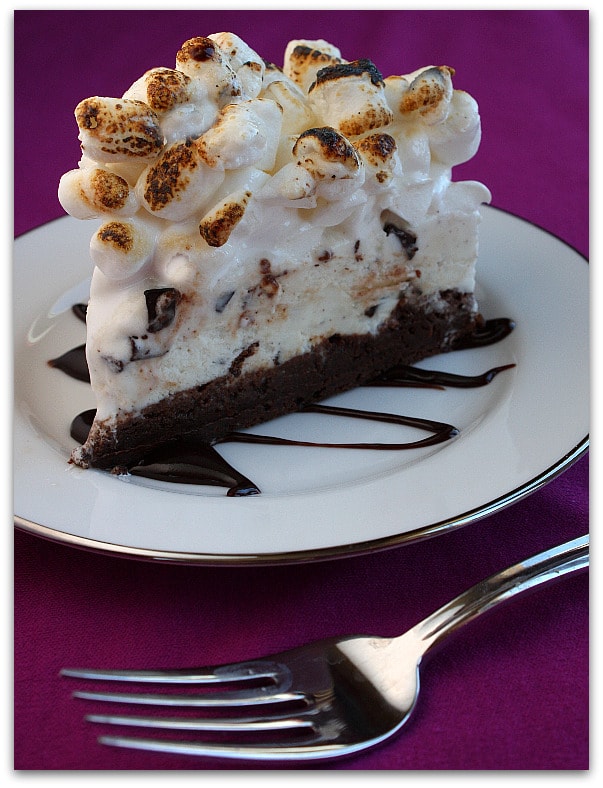 The cake was a big hit at the dinner party- with both kids and adults. The brownie layer topped with the ice cream… and then that toasted marshmallow topping with drizzly hot fudge too… delicious.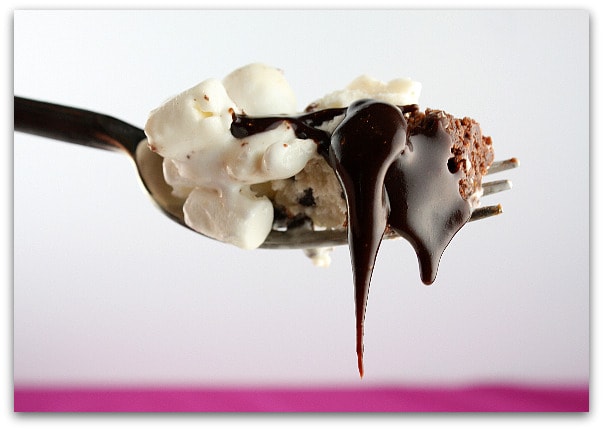 Want a bite?
The weather here in San Diego is pleasant year round (which gives us a lot of excuses to eat ice cream). We don't have any bugs or mosquitos- only an occasional fly (which means no bug spray!) I live 15 minutes from the Pacific Ocean (which is pretty darn cool). And it hardly ever rains (which means I get to wear flip flops year-round). So I really don't have any business complaining about a little heat now, do I? 🙂
Recipes can be found here: Campfire Cake and Hot Fudge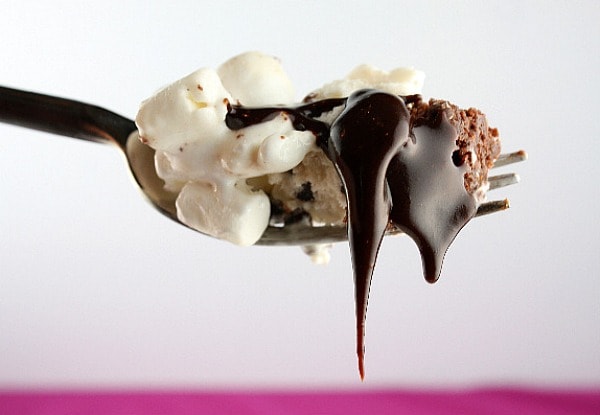 33 Responses to "Brownie Campfire Cake with Toasted Marshmallows & Hot Fudge"
Leave a Comment