Tips on Success With Homework & Staying Organized This School Year
Before blogging and recipes, I was an elementary school teacher for 12 years. I worked with parents to make sure their kids were getting the best experience ever out of their school year with me. As a Mom, I now work with my child's teachers to make sure that my son's needs are being met each and every year. Much of that success is attributed to teachers and parents working together. Here are some tips for making sure that your child has a successful school year:
#1: Set up a quiet place for your child to work on homework (away from noise of TV or little siblings). Make sure that quiet place is equipped with everything your child might need to get homework done- pencils, sharpener, paper, stapler, scotch tape, etc. You might try playing some soft classical music if that is something that your child would enjoy.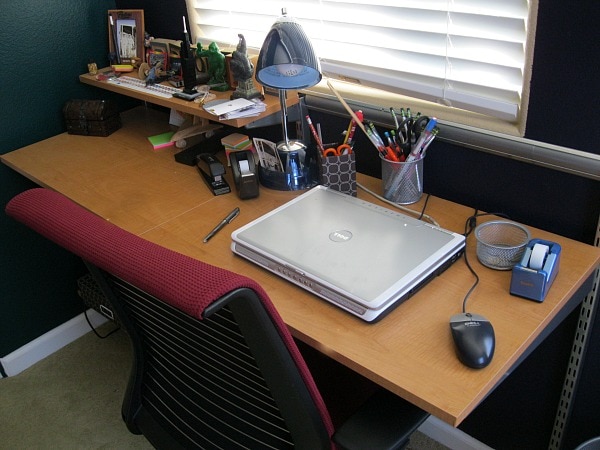 #2: Decide on a homework time. Do you prefer that your child work immediately after school or after snack time? Would it be better for your child to have some play time first before tackling homework? Keep sports practices/games in mind on school nights (teachers don't like to hear the "my child had soccer practice" excuse for not completing assigned work).
#3: If your child is one who has difficulty accomplishing a long task, set a shorter goal instead, then take a break to do something active, then finish. Long stretches of homework time can be overwhelming. And if your child is spending hours on homework, you might want to talk to your child's teacher. Homework shouldn't be taking hours to complete for younger kids. Reward with praise, not "things." Additionally, if the homework is far too easy or much too difficult, let your child's teacher know! Good teachers will take the time to differentiate and send modified homework for students who need it.
#4: Find out what method of communication your child's teacher prefers- emails, notes, or phone calls. If you have any concerns about your child for this school year, let your child's teacher know right from the get-go. It's also nice if you can develop a rapport with the teacher, communicating when things are going well as well as when you might have concerns. Teachers love to get positive feedback and not just complaints!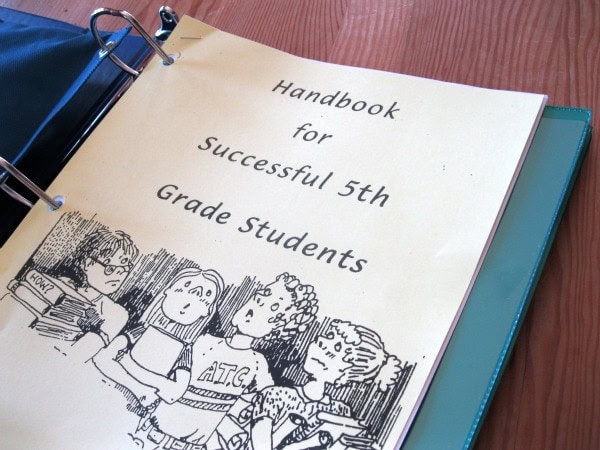 #5: Establish a routine of going through the backbacks/binders together after school (or after you get home from work)- and not in the morning before school! Talk with your child about what homework has been assigned. Are there notes from the teacher? Does anything need to be signed and returned? Let your child take the responsibility for showing you what needs to be done. And most importantly, have your child tell you some things about his/her school day!
#6: Help your child stay organized! Teach your child to pack the backpack and have it ready to go at night- instead of scrambling to get everything together in the morning. Have school clothes picked out and laid out to wear for the next day. Set your expectations for how you'd like things to go in the morning- for example, maybe not allowing the TV to be turned on until breakfast has been eaten, child has dressed and teeth are brushed.
#7: Consider limiting things during the school week… such as time spent on video games or watching TV. Children are sitting most of the day at school. Encourage active, outdoor or creative play or family time after school.
#8: Make sure everyone is on the same page about keeping your child organized this year- BOTH parents, caregivers, older siblings, etc. Consistency is key for making your child's school year a success.
Do you have any tips for things that work for you and your children regarding homework and organization? Please share in the comments below!
7 Responses to "Tips on Success With Homework & Staying Organized This School Year"
Leave a Comment