Hope you are having a great summer!  Our vacation is finally beginning to wind down.  My family has had such a fun time together this summer, and I'm going to be sad when it ends!  Here are 5 Things I simply had to share with you this week: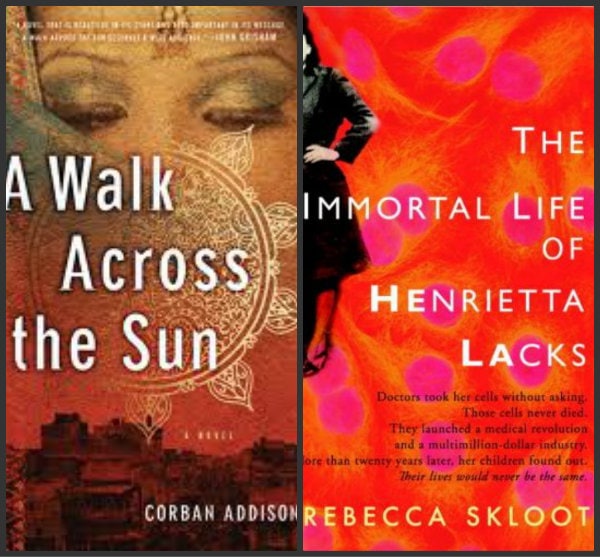 1.  I read a great book in just two days, and now I'm reading another great book! 
A Walk Across the Sun by Corban Addison, who leads readers on a chilling, eye-opening journey into Mumbai's seedy underworld–and the nightmare of two orphaned girls swept into the international sex trade.  It was a compelling read, and I read this one in just two days!
The Immortal Life of Henrietta Lacks by Rebecca Skloot (non-fiction) Henrietta Lacks was a 31-year-old black mother of five in Baltimore when she died of cervical cancer in 1951. Without her knowledge, doctors treating her at Johns Hopkins took tissue samples from her cervix for research.  The first "immortal" human cells grown in culture, they are still alive today, though she has been dead for more than sixty years. These cells have aided in medical discoveries from the polio vaccine to cancer to AIDS treatments, yet Lacks herself remains virtually unknown.  Skloot uncovers the story of Henrietta Lacks.  This book was recommended to me via Twitter, I downloaded a sample to my Kindle, and I'm finding it to be an extremely interesting book.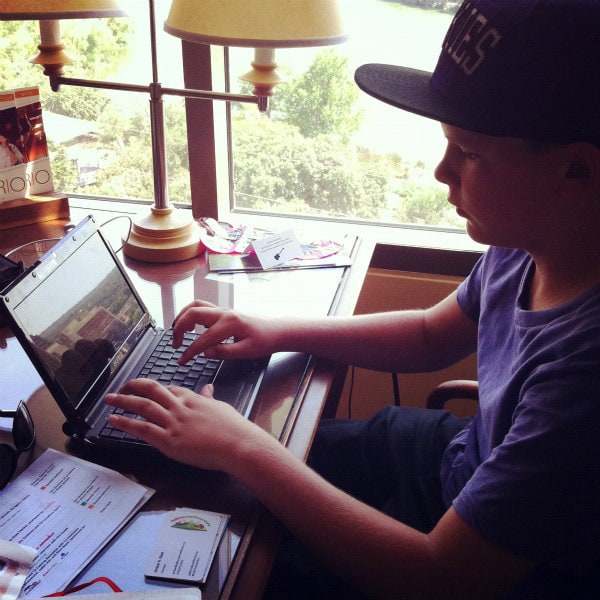 2.  Be sure to check out this interview that Deborah from the Taste and Tell blog did with my son:  Blogger Spotlight- RecipeBoy.  It's his first interview ever!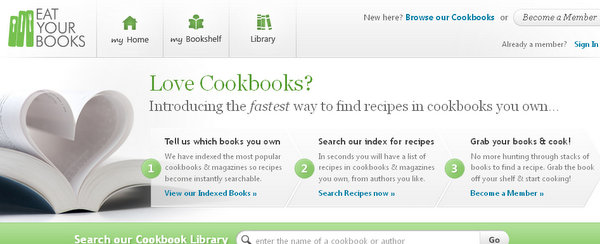 3.  Cookbook lovers, food magazine clippers and food blog enthusiasts:  have you seen this website before- Eat Your Books?  It's this great website that has the ability to allow you to save all of your recipes from those sources in one spot- online!  Eat Your Books has everything indexed online (like a library). If you are trying to remember a recipe you made somewhere- from a cookbook, magazine or blog- but you totally can't remember where you got it from, you can do a search on Eat Your Books and it will bring up the source for you!  Another great feature is that you can set up your own bookshelf of cookbooks that you own and blogs that you follow.  Then you'll have a catalog of your own cookbook library, with recipes listed and easily searchable.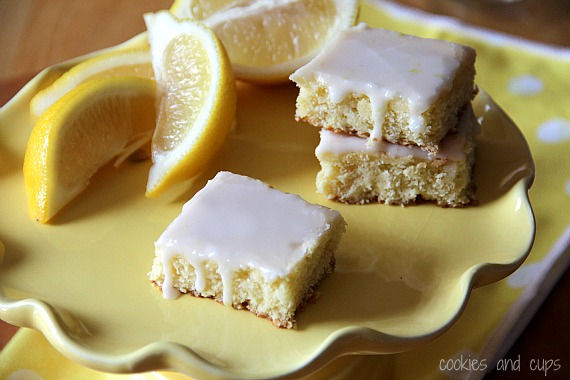 4.  I really want these Lemonade Brownies from the Cookies and Cups blog.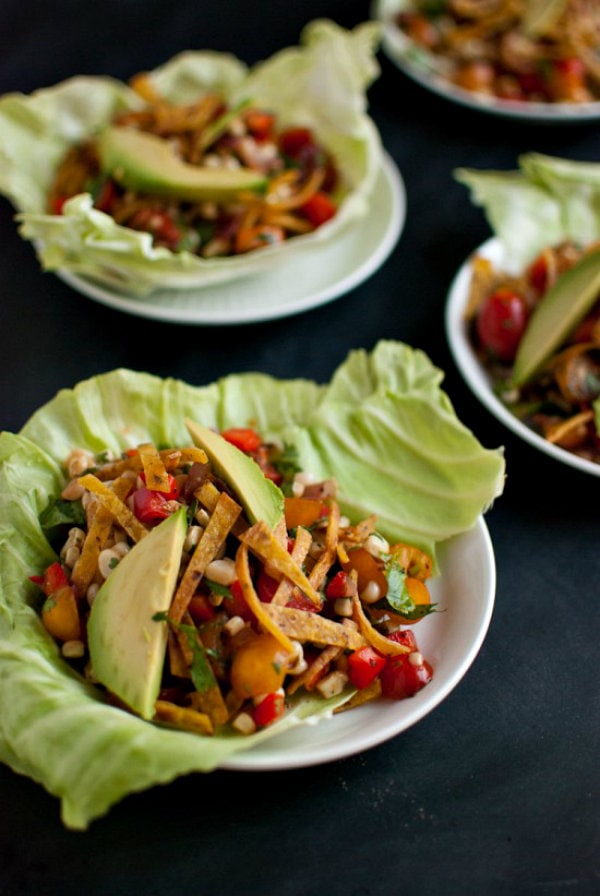 …but I should probably have dinner first.  So I'll go with trying these Sweet Corn Salad Wraps from Cookies and Kate.  They look like the perfect summertime dinner!
Cookies and Cups… Cookies and Kate… it kinda sounds like all I read is cookie blogs, doesn't it?  Not really. But those two are great blogs to read.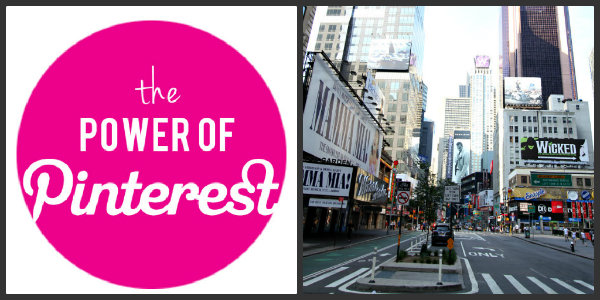 5.  Two posts to check out this week from other blogs:
*Heidi from FoodieCrush wrote a great post for folks who love Pinterest (which is pretty much everyone, right?):  Top 10 Pinterest Tips
*And if you're a runner… and you're going on VACATION… don't take a break from running while you're there!  I wrote a post on the Red Faced Runner's blog on how to keep up your running routine while you're on vacation.  Check it out here: Running on Vacation
Have a GREAT week!
9 Responses to "5 Things"
Leave a Comment