Hey, Friends!  Here are 5 things I'm sharing with you this week…

1.  What I'm reading…
*I just finished reading Jenna Weber's brand new book, "White Jacket Required."  Jenna is the author of the food blog Eat Live Run.  In her book, Jenna shares her experiences as a college graduate who decides to go to culinary school- not to become a chef- but to become a food writer.  It's a lovely "coming of age" story that I enjoyed very much!
*I'm currently reading, "Mennonite in a Little Black Dress," by Rhoda Janzen.  It's another memoir… about a middle-aged woman who moves back into her quirky Mennonite family's home when her life falls apart.  Just started reading it, so we'll see how it goes.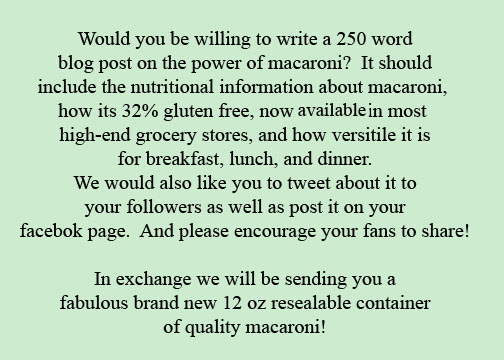 2.  Links I'm loving…
*Blogging 101- The Pitch (The Ugly Truth About Pitches) by Amanda of i am baker
If you're a food blogger, you likely have to field a number of pitches from brands and PR companies- some good and most bad.  Amanda writes about her experience with PR pitches and offers some advice for both PR agencies and bloggers.  It's very well written, I can relate to everything Amanda said in her post, and a big "bravo" for Amanda speaking up.  All food bloggers should read this! And by the way, that graphic above about the macaroni… that's seriously along the lines of many of the "pitches" that come my way too. Ridiculous. I love it when PR folks are professional in their approach- when taken the time to read your blog, get to know you and know what you're all about.
*Best Trick We've Ever Seen for Separating Eggs via The Kitchn– this is a very short video, and you will be shocked at what they use to separate the eggs.  Why didn't I think of that?  Oh yeah, because it's weird!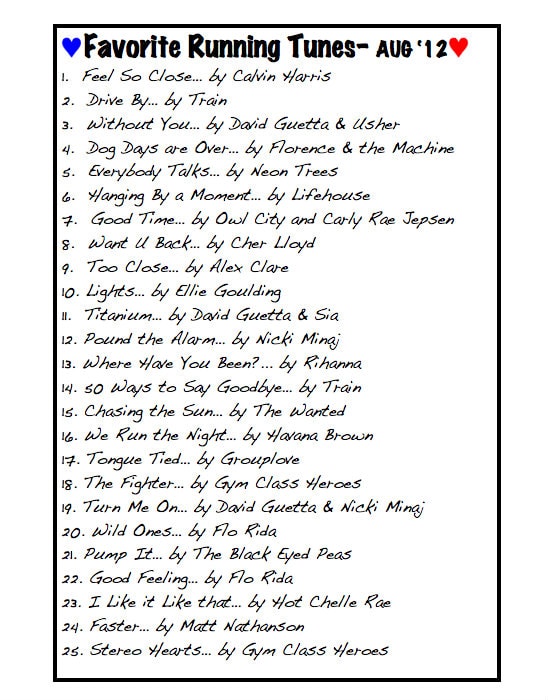 3.  Red Faced Runner 5K Update…
*I'm ready to run my 5K on September 8th!  I've been running off and on all summer- keeping up with workouts in hotels and such while traveling and now back into the routine again since the boy is back in school.
*If you're in need of a new playlist, I put together one (above- just right click and save it to a word doc and you can print it from there), or click over to the Red Faced Runner Site, where I listed 23 more playlists that include musical interests from indie to rap to classic rock to country to 80's.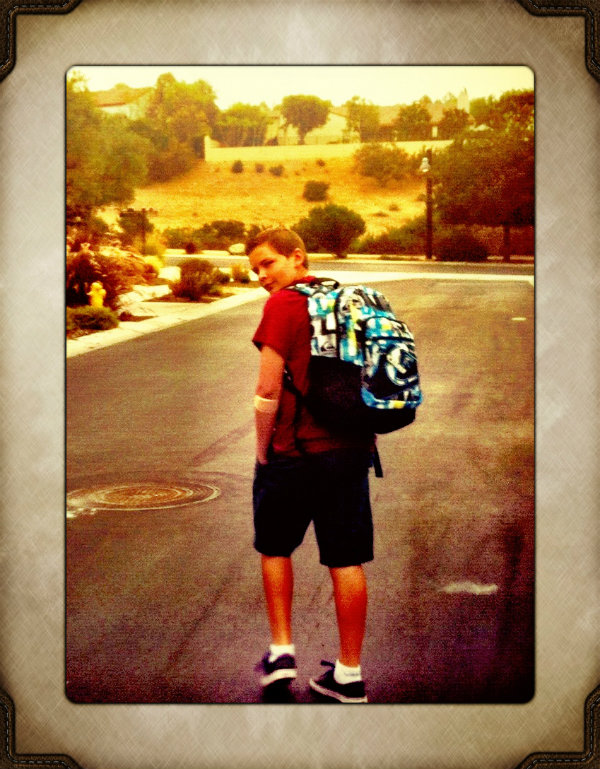 4.  Back to school…
My little guy is back to school… middle school this year (ugh!)  All is fine so far- meaning that he's loving it.  Let's hope that continues.  Oh, and there are like 3 hours of homework a night– which should be really fun to try and manage during Little League season.  Another Ugh.
Here are a couple of links you may find helpful as your kids get back into the swing of school:
*100+ Healthy, Delicious, Easy Lunchbox Snacks by Family Fresh Cooking.  Useful info for those of us with kiddos who are off to school again.
*10 Best Back to School Sandwich Recipes by Weelicious.  I don't know about you, but my kiddo gets tired of the same 'ol same 'ol.  Good ideas!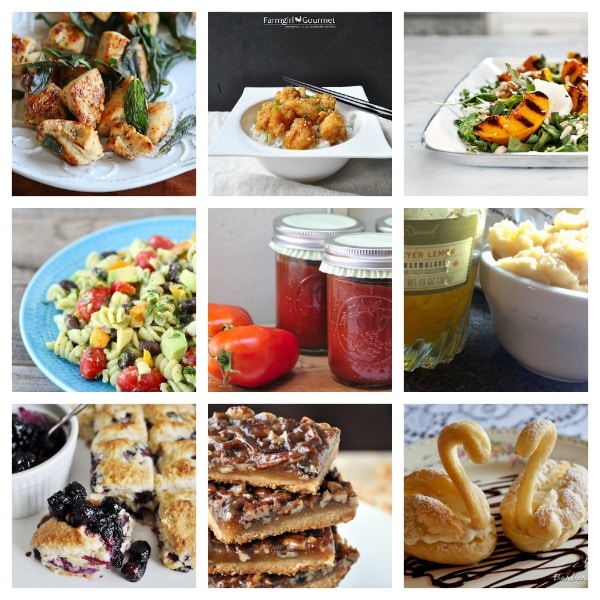 5.  Recipes from food blogs to try VERY SOON: 
*5 Minute Brown Butter Chicken and Crispy Sage by Kevin and Amanda
*Oven-Fried Orange Chicken by Farmgirl Gourmet
*Grilled Peach Salad with Mint & Basil Pesto by Love & Lemons
*Southwestern Pasta Salad w/ Creamy Avocado Dressing by Two Peas and Their Pod
*Homemade Ketchup (how fun!) by Haniela's
*Meyer Lemon Honey Butter by Reluctant Entertainer
*Blueberry Biscuits by Pink Pistachio
*Pecan Pie Bars by Just a Taste
*Cream Puff Swans (cutest things ever!) by Barbara Bakes
17 Responses to "5 Things"
Leave a Comment