Breakfast for Dinner Cookbook
I'm so happy today to host a giveaway for one of my favorite food bloggers:  Lindsay from Love and Olive Oil.  She's actually much more than a food blogger.  Lindsay is a graphic designer extraordinaire (she designed RecipeGirl!), she's a majorly talented photographer, and she wrote the hugely popular cookbook, "The Cookie Dough Lover's Cookbook."  And now, Lindsay has joined forces with her husband Taylor to write "Breakfast for Dinner- Recipes for Frittata Florentine, Huevos Rancheros, Sunny- Side- Up Burgers and More!"  Here's a sneak peek at some of the recipes in the book (scroll to the end of this post for the giveaway!)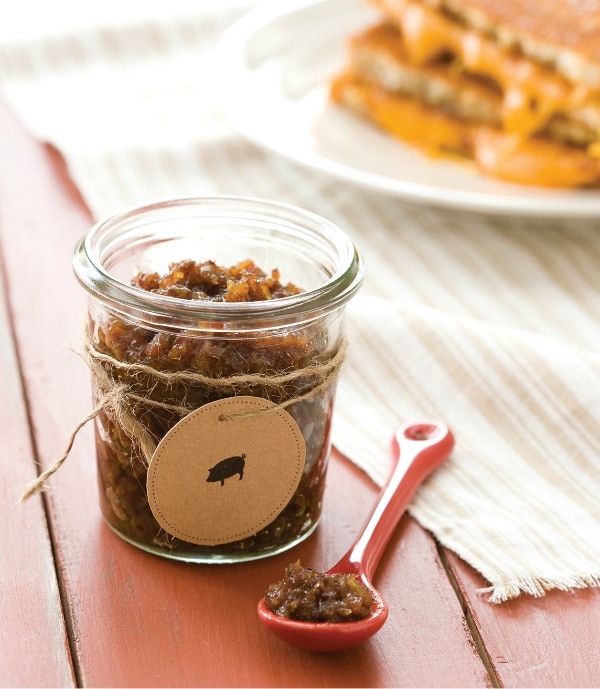 You'll find recipes for things like this scrumptious Bacon Jam.  I'm pretty sure I could add this to everything I eat.  Or maybe I'd just take that spoon there and go to town on the half a jar 😉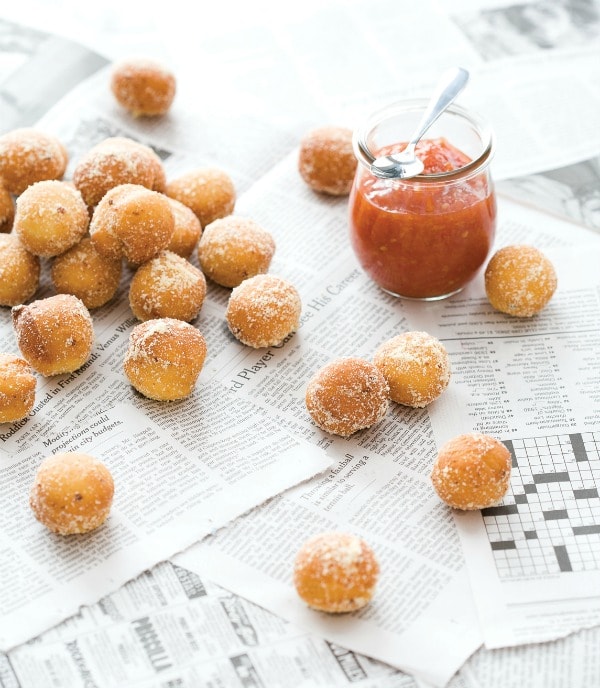 And then there are these Parmesan Beignets.  If dinner looks like these, I'm totally in!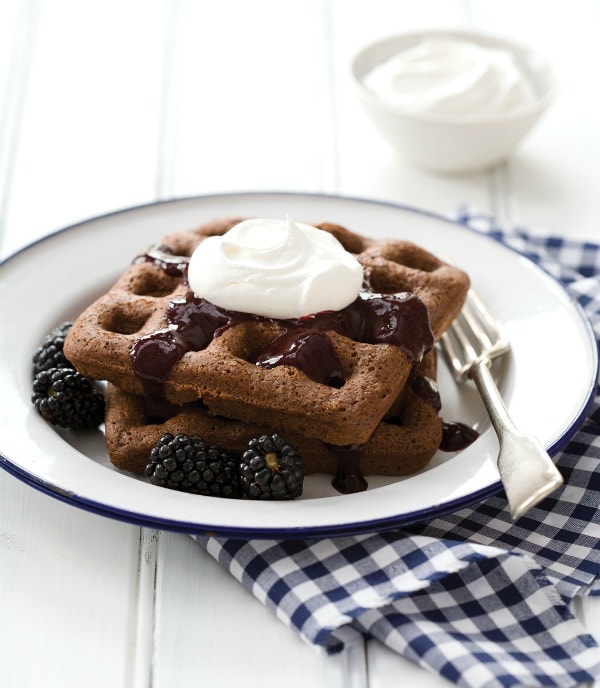 Dessert breakfast is perfectly acceptable for dinner too, right?  Take these Chocolate- Brownie Waffles, for instance…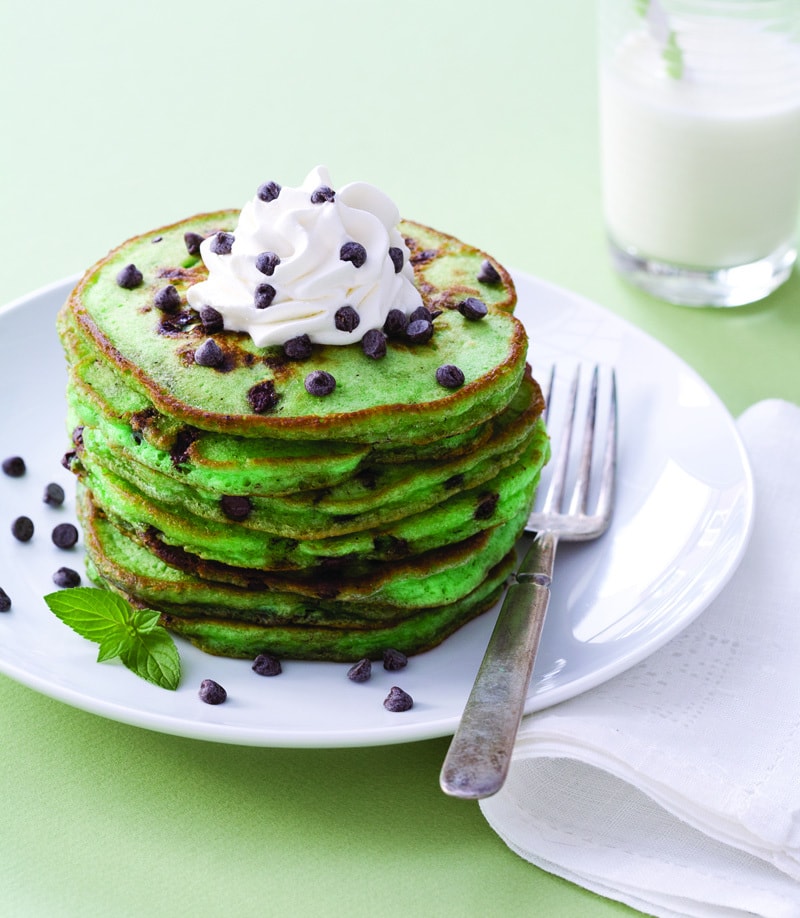 …or these Mint Chocolate Chip Pancakes!  Lindsay and Taylor got pretty darn creative with their Breakfast for Dinner ideas.  There is so much more in the book.  I'm very excited to try the following recipes: Cornflake- Crusted Chicken Tenders, Bacon Fried Rice, Goat Cheese Monte Cristos, Breakfast Pizza, Espresso Baked Beans, Chicken & Biscuit Waffles, Bloody Mary Tomato Soup, Maple- Glazed Pork Meatballs and Mini BLT Biscuits.  It's so much fun to have breakfast for dinner!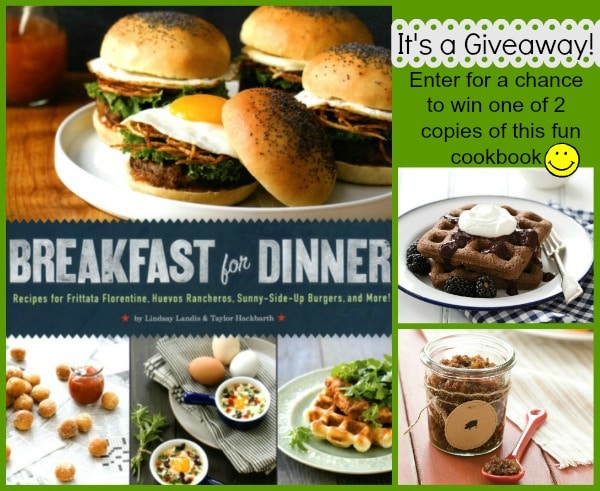 This giveaway is open to anyone with an address in USA or CANADA.
To enter for a chance to win one of two Breakfast for Dinner cookbooks offered by Quirk Books, leave one comment below sharing a breakfast that you like to have for dinner! 
This giveaway will close on Sunday, March 3rd, and the two winners will be announced here and contacted via email.  Winners will have 48 hours to respond to the email to claim their prize.  GOOD LUCK!
This giveaway is now closed! The randomly selected winner is commenter #346 Gina- congrats! You have 48 hours to respond to the email that was sent to you before another winner is chosen. Thanks to all for entering!
Disclosure:  I was given a copy of Breakfast for Dinner for review.  All opinions shared are my own.  Giveaway copies are being provided by Quirk Books.  All photos shared in this post come from the Breakfast for Dinner Cookbook and are shared with permission from Quirk Books.
521 Responses to "Breakfast for Dinner Cookbook"