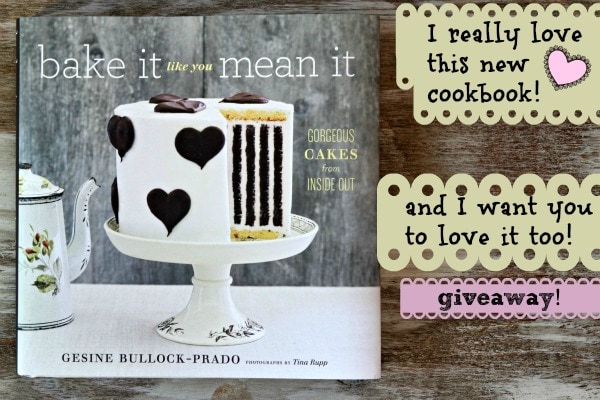 I received this gorgeous new cookbook by Gesine Bullock Prado in the mail the other day:  Bake It Like You Mean It.  The book is full of all kinds of recipes for cakes and other baked goods that are beautiful both inside and out.  Check this out: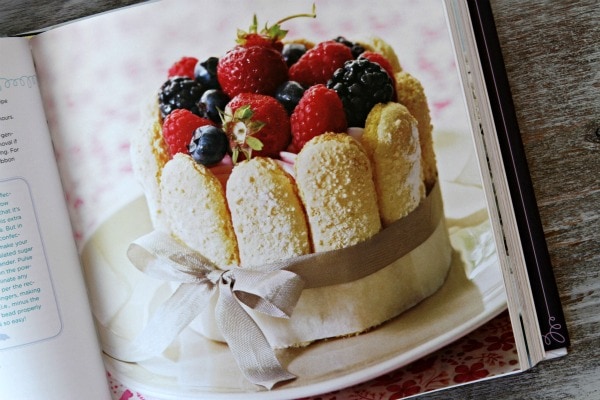 This is one of my favorites in the book:  Mini Berry Ladyfinger Tarts.  Can you even imagine creating something so pretty?  The author gives very specific step-by-step instructions on how to do it!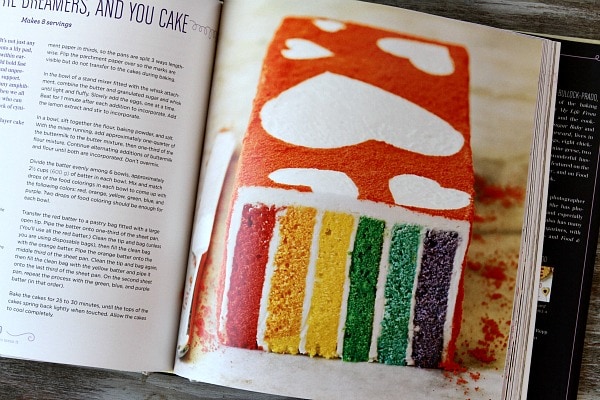 I've never made a rainbow cake (the round version seems like it would be crazy enough to attempt), but this one displays vertical cake pieces!  How is that even possible?  Again, the author shows you how.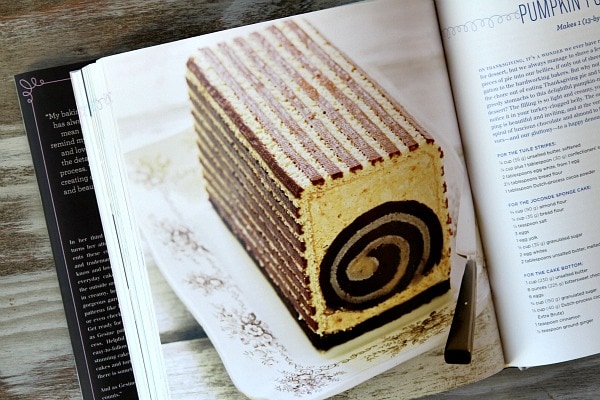 This one is awfully pretty too, isn't it?  It's a "Pumpkin Pullman Surprise!"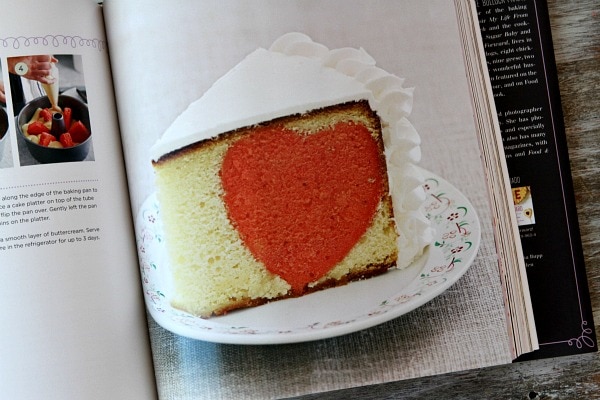 And how about hearts baked into your cake?  Yeah, she shows you how to do that too.  So sweet.
If you're a baker (or an aspiring baker), or if you're just totally interested in how all of this fancy stuff works… you're going to want a copy of Bake It Like You Mean It.  It's such a great read from one of my favorite baking authors, and it's a beautiful book to add to your cookbook shelf.  Recipes I'm excited to "attempt!": Croissants, Brioche, Meyer Lemon & Blackberry Zebra Cheesecake, Creamsicle Cheesecake, Checkerboard Cake, Interior Heart Cake, German Chocolate Cake, and the cover recipe too!  I find recipes like this to be a great challenge that I enjoy trying to conquer.  The outcome can be so rewarding if all turns out as planned!  If not, well… you tried and probably learned a lot while doing so.
Would you like a copy of Bake it Like You Mean It?  Publisher Abram's Books is providing a copy of the book to one lucky RecipeGirl reader.
For a chance to enter to win one copy of Bake it Like You Mean It, leave one comment below sharing something that you've always wanted to bake but haven't attempted yet.
This giveaway is now closed.  The randomly selected winner is commenter #234 Yvette.  Congrats!  Thanks to all for entering!

Details:  This giveaway is open to anyone with a USA mailing address.  A winner will be randomly selected at the end of the day on Monday, March 18th, contacted via email and announced here too.  Bake it Like You Mean It is available for purchase on Amazon, and it's in bookstores too. You can visit author Gesine Bullock-Prado on her blog: Confections of a Master Baker and  Twitter.  Amazon affiliate links are included within this post.  A copy of this cookbook was provided to me for review- all opinions shared are my own.
316 Responses to "Bake it Like You Mean It"