Featured Recipes from The Recipe Girl Cookbook
What do you do when you're half-unpacked from moving into a new house, have no furniture and you're just getting to know your surroundings?  You host a neighborhood BBQ, of course!  We really don't have our new house set-up at all yet.  Furniture still needs to be ordered, walls still needs to be painted, and boxes still need to be unpacked and sorted through.  But we've been meeting a lot of families in our neighborhood, and we did purchase some OUTDOOR furniture… so we rounded up 10 of our new friends and their 12 kids and had some backyard fun.  The photos featured in this post are all recipes that are found in The Recipe Girl Cookbook.
The two dips I served at the BBQ are my two favorite dips from the book.  This one is my SoCal (Southern California) 7-Layer Mexican Dip.  It's not your typical Mexican layer dip- there are some secret layers in there (like fresh corn) that make it a little bit unique and delicious.  This was devoured by our guests, so I guess they liked it too!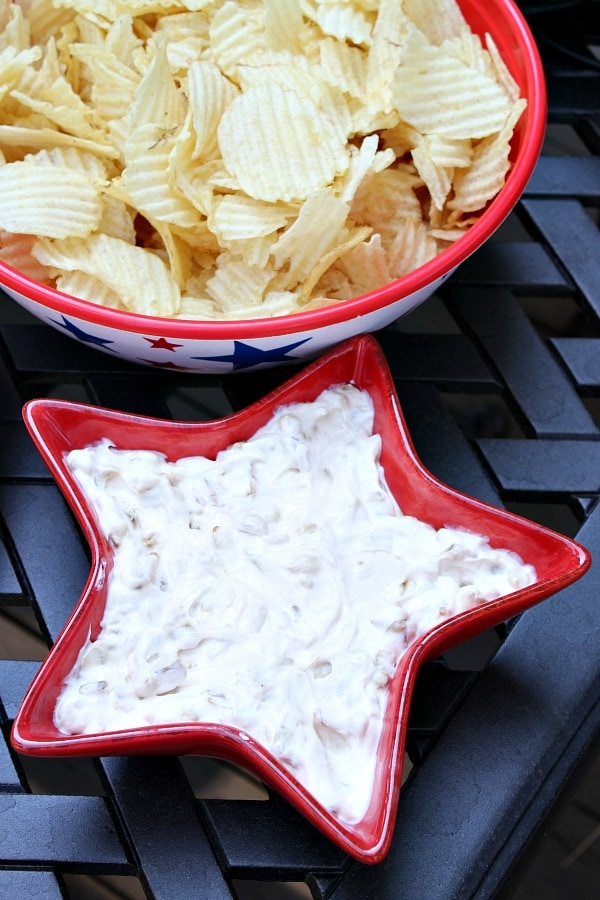 My other favorite dip in the book:  Caramelized Onion Dip.  Our family has always been big fans of that silly dip you buy in the little tub near the sour cream.  This homemade version is INFINITELY better.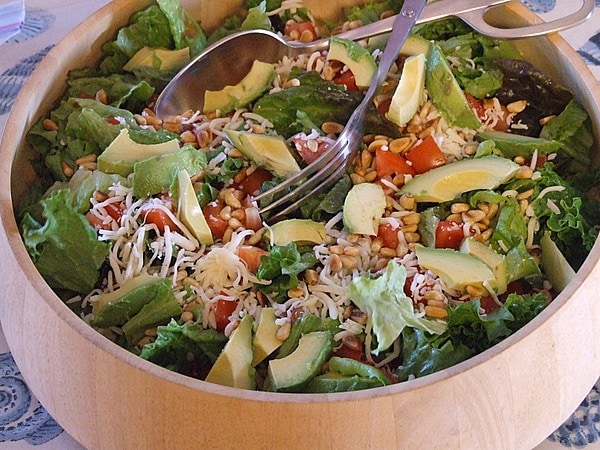 This is an old photo, but we served this salad last night too:  Pine Nut- Avocado Salad.  If you ask any of my family members what their favorite salad is, they'll tell you it's this one!  After many, many years of making this salad, it's still my favorite to share with friends.  I think it's the dressing and the toasted pine nuts that ties it all together in a wonderful way.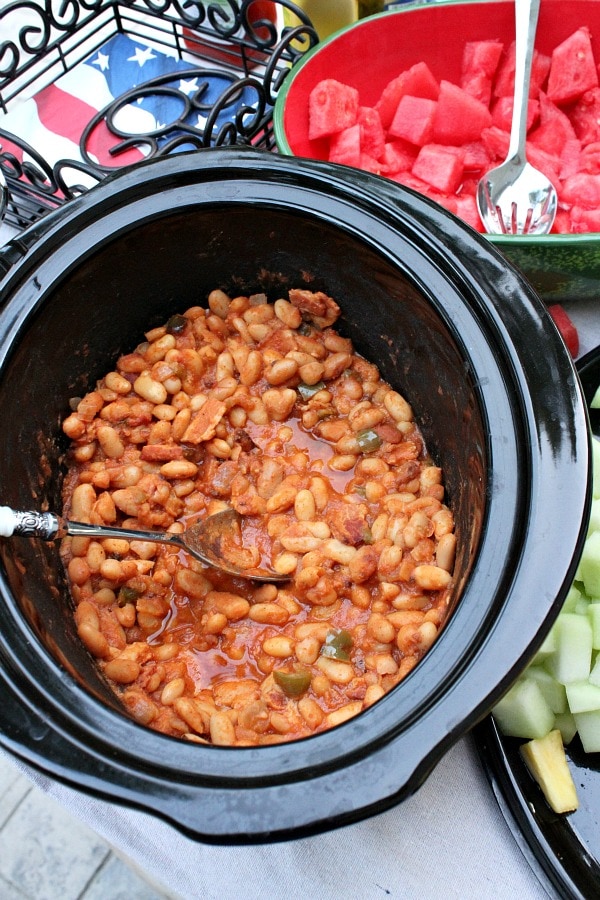 I needed a side dish for yesterday's BBQ that I wouldn't have to fret over at the last minute, so I went with my Bacon & Brown Sugar Slow Cooker Baked Beans.  They can slow cook themselves for 6 hours and then they're ready to go.  I almost forgot about them since they were taking care of themselves!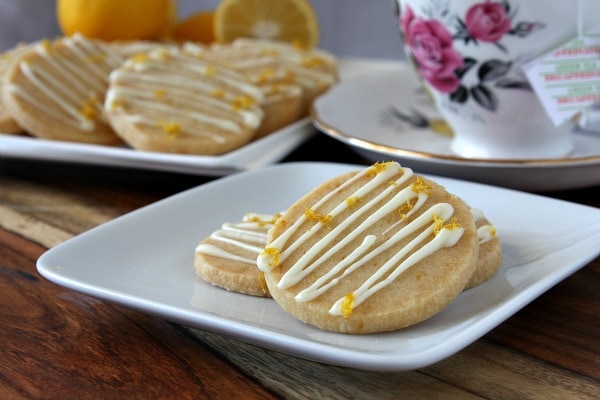 In all honesty, we served a couple of desserts that aren't in the cookbook for our BBQ yesterday.  I made Better Than Robert Redford, which is a fun dessert that I used to make all the time back in college, and we had strawberry shortcake and chocolate dipped strawberries too.  I wanted to share a dessert with you though, so I dug up a photo of these cookies from my cookbook- another of my favorites: Lemon Shortbread Cookies with White Chocolate Drizzle.  They're a crunchy coffee-dunking kind of cookie with a sweet topping.  It's hard to eat just one!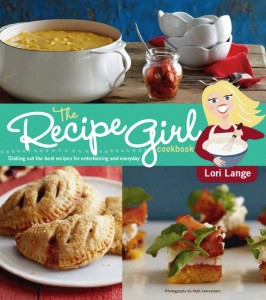 The Recipe Girl Cookbook is available online at Amazon, Barnes & Noble and Indie Bound.  You should also be able to find it in person at Barnes & Noble and other bookstores.  All of the recipes shown here can be found in the cookbook.
A few details about The Recipe Girl Cookbook:
There are 195 recipes in the book (only 80% of them are brand-new… not found on RecipeGirl.com)
The recipes are on the Family-Friendly spectrum… things that your family will actually eat, yet I tried to focus on coming up with ideas for recipes that were a little bit more unique.
The recipes aren't meant to be time-consuming or difficult.
Chapters span all meals of the day.
There are special icons throughout that note which recipes are dairy free, gluten-free and vegetarian.
Every recipe includes a "Change it Up!" tip, showing you a way to change the recipe to make it a little different.
There are 20 easy, themed entertaining menus at the end of the book.
Amazon has added a great preview into the book where you can see many of the recipes from the first chapter- it gives you a good idea of how the book is organized and how the recipes are displayed.  Click "LOOK INSIDE" on the Amazon page to see.
I hope it's a book that you'll consider putting on your bookshelf, and that it's one you'll reach for again and again 🙂
17 Responses to "Featured Recipes from The Recipe Girl Cookbook"
Leave a Comment