Stuff I've Gotta Share and You've Gotta See
Here's another edition of some of that Stuff I've Gotta Share and You've Gotta See! >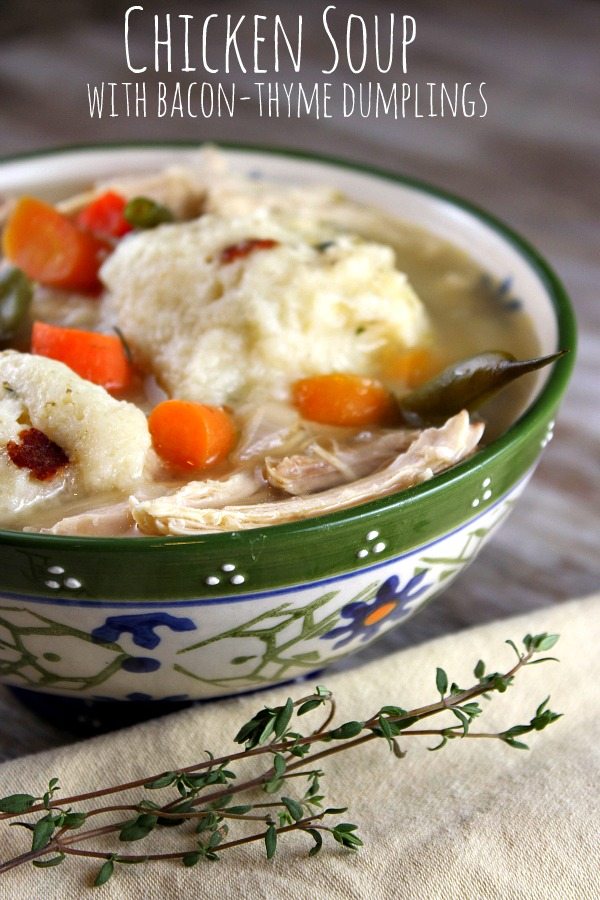 I made this soup on a whim the other night and decided to share it with Parade Magazine > CHICKEN SOUP WITH BACON-THYME DUMPLINGS.  We sipped hot bowls of it while we watched those crazy ski jumpers in the Olympics.  It's an easy-to-make chicken-vegetable soup with simple dumplings dropped in.  I jazzed up the dumplings with a little bit of fresh thyme and crumbled bacon.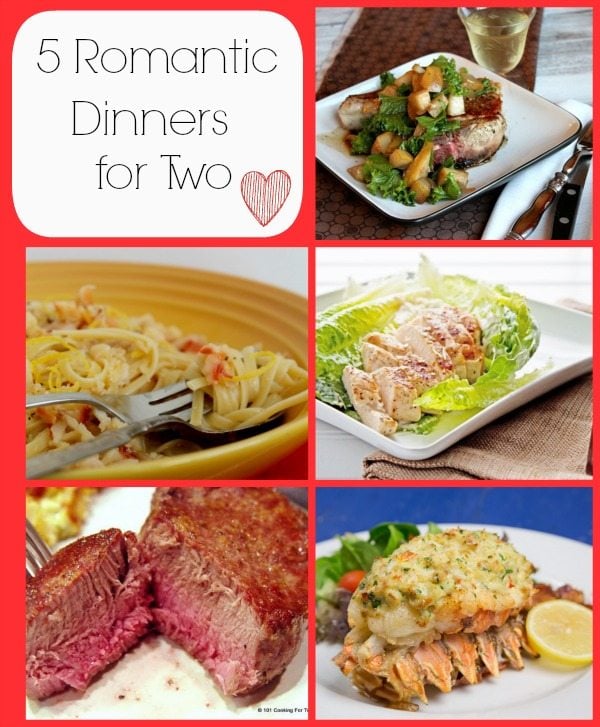 Another goodie I shared on Parade Magazine's blog this week >> 5 ROMANTIC DINNERS FOR TWO.  Sometimes it's tough to make a nice dinner for two when you're following a recipe that serves 6.  Each of these recipes shared are designed to serve just two people.  Add dessert and you're all set!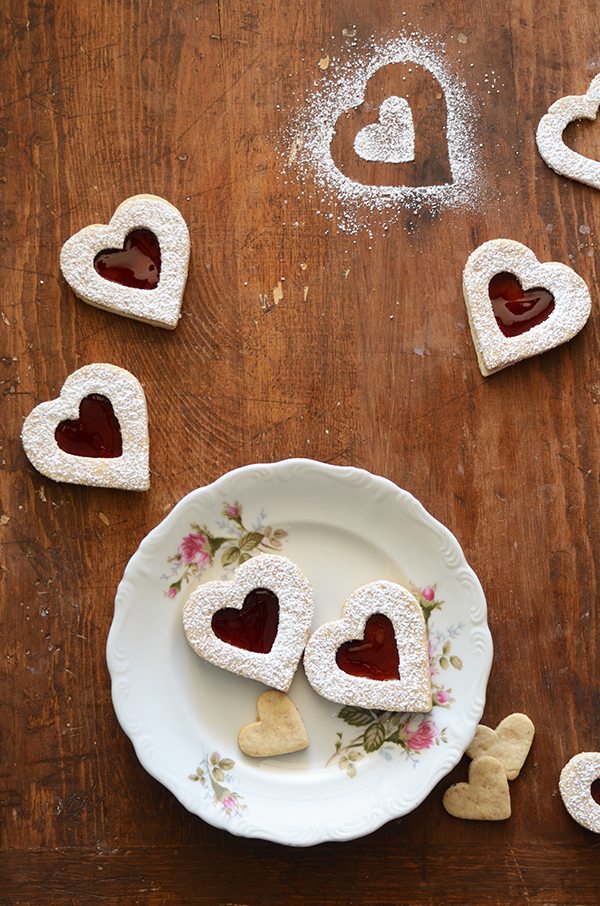 Here's the latest recipe happening on my other blog- Culinary Covers > PECAN LINZER COOKIES WITH CHERRY FILLING.  They're so pretty!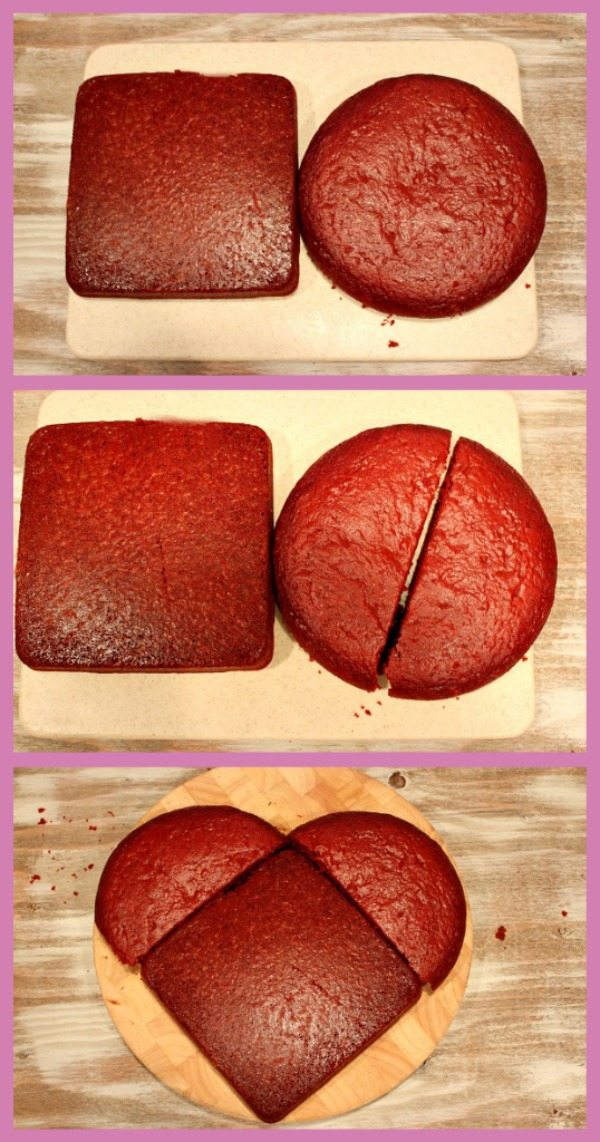 And of course, I had to let you know what my 12-year old RecipeBoy has been up to on his blog > HOW TO MAKE A HEART-SHAPED CAKE.  I asked him this morning if he had a special Valentine this year, and he said no.  I don't know what happened but he used to talk to me about girls…now it's CLOSED MOUTH.  That's middle school for ya!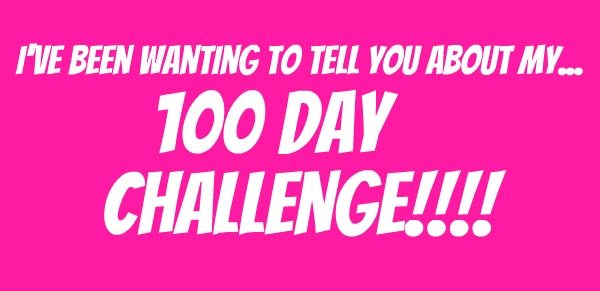 On November 2nd (my birthday… and the day I bought an elliptical machine for my house), I decided to give myself a little challenge.  A friend of mine had challenged herself to accomplish 100 days of running.  I knew I couldn't do that since I get too many aches and pains when I run too often, so I opted for a challenge of a different sort.  I challenged myself to exercise 30 minutes or more, every single day for 100 days… no matter what.  I started on the elliptical machine, and then we added a treadmill to the house around Christmas.  Many days I did much more than 30 minutes, and some days I squeezed in 30 minutes exactly.  On days where I hiked or went downhill skiing, I counted that as my exercise for the day.  I always did 40 or 50 crunches after my cardio… and usually some leg and/or strength work too.  I managed to get in my 30 min/day on busy trips to Las Vegas and San Francisco… and even on Thanksgiving and Christmas Days.  So to wrap it all up, I accomplished my goal.  I exercised every day for 100 days.  I loved it, I began to crave it, and I will definitely continue.  My legs got very strong and nicely toned.  I didn't lose a lot of weight because I didn't really try!  For the next 100 days, I'm going to add in an ab exercise challenge, and I'm thinking about what kind of nutritional challenge I'd like to incorporate too.  When you've got your mind set on something, you can totally do it!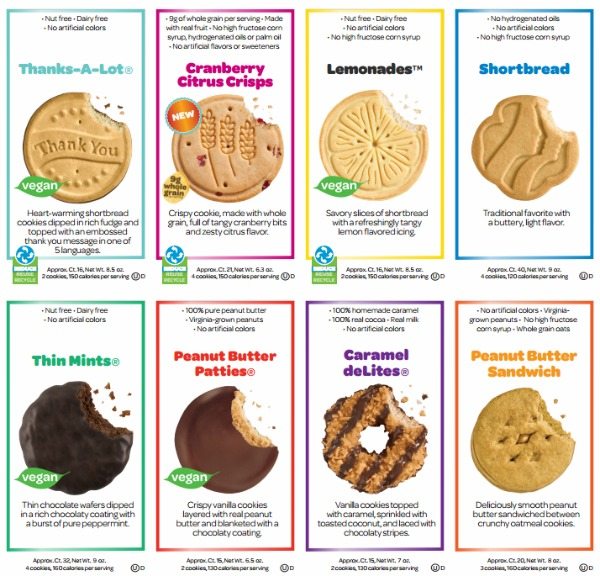 There was a little poll taken on this post asking which one of these is the >>  NUMBER ONE FAVORITE GIRL SCOUT COOKIE.   Are you surprised which one was the winner???  My favorite has actually always been the shortbread.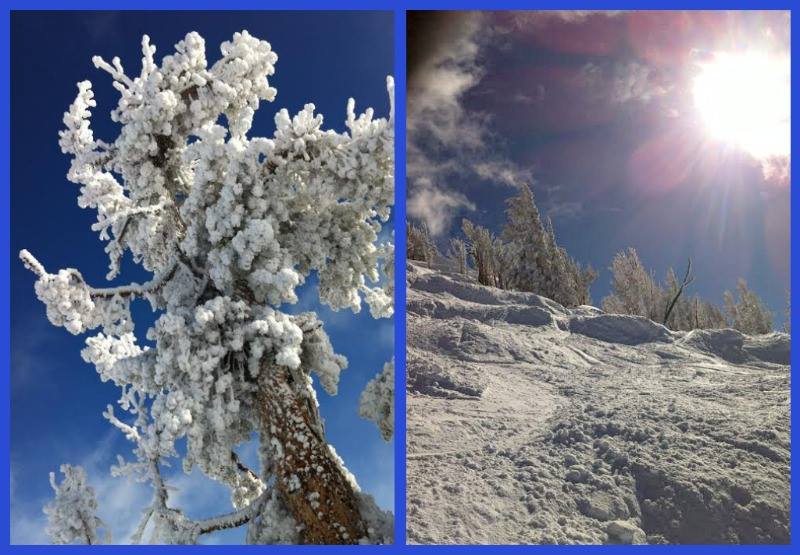 Tahoe has snow! Today marks the 3rd day in a row that I've been skiing, and it's powder all the way! Come to Tahoe and ski before it's all gone!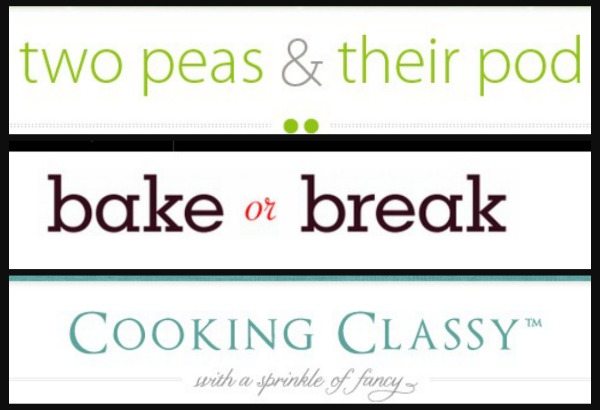 Here are three food blogs that I read often and follow- you should be following them too! >>
TWO PEAS AND THEIR POD

:  Maria & Josh blog from Salt Lake City, Utah.  They share lots of awesome family-friendly recipes.  I know them personally and have spent a good amount of time with them and their cute toddler Caleb.  These are good people!  Cookies are shared often on their site, and they have some creative dinner and breakfast ideas too.  Their latest post:  

Creamy Tomato- Tortellini Soup

.

BAKE OR BREAK

:  Jennifer grew up in the South (Mississippi), but now she blogs from New York City.  This blog has been around a looooong time (this girl knows what she's doing!), and it was truly one of the first blogs I ever started following way back in early 2008.  This is a baking blog, so you'll find all kinds of fabulous sweets here.  Jennifer's latest post:  

Chocolate Cream Cake

.

COOKING CLASSY

:  Jaclyn blogs from Utah (so many bloggers live in Utah!)  She is a huge talent- she shares delicious, family-friendly meals and mouthwatering baked goods.  The photography is amazing.  I find myself pinning often from Jaclyn's site and wanting to share all of her recipes on my Facebook page!  Her latest post:  

Kale and Quinoa Minestrone

.
Did you see the very last Tonight Show with Jay Leno?  I've never watched it all that much, but it was a good farewell show.  He gets rather emotional bidding farewell in this video clip, so it's neat to see… it's clear that he loved his job.  And now make way for one of my favorite people EVER >>>  JIMMY FALLON!
And finally, I went to a STYX concert last weekend.  IT WAS SO MUCH FUN!!!  In High School I went to pretty much every single concert that came to town, but I never went to a Styx concert.  These guys are around 60 yrs. old, if you can believe that.  And they can still rock the house like they're 25.  "Come Sail Away," was my favorite of the night.
Until next week, my friends… have a good one!
16 Responses to "Stuff I've Gotta Share and You've Gotta See"
Leave a Comment