Surprise Inside Cakes Cookbook {giveaway}
I'm really, really excited to share with you today- Amanda Rettke's new book >>  SURPRISE INSIDE CAKES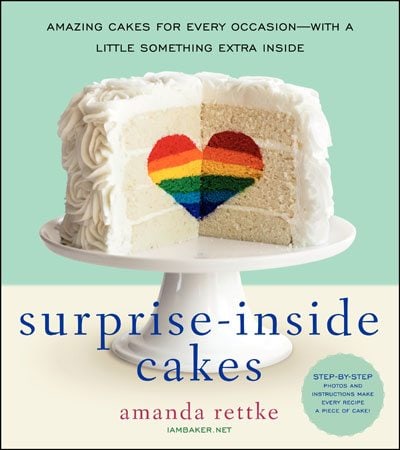 Amanda is the author of the wildly popular baking blog- I Am Baker.  She knows her stuff when it comes to baking up delicious goodies- ESPECIALLY CAKES.  A few years back she had the idea for sneaking things inside of cakes so that when you cut into them you get a really cute surprise!  The best part is that Amanda totally knows how to make delicious base cake too, so you actually get to eat something that is both cute AND delicious.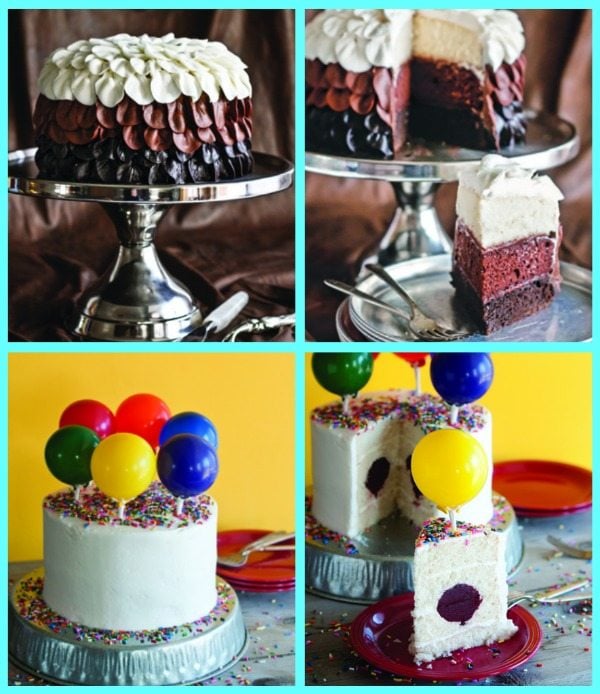 Here are a couple of the cakes that you'll find in the book. The first one pictured is an Ombre Cake, which includes dark chocolate, chocolate and white cakes hidden inside.  Amanda even shows you step-by-step how to make the cool frosting petals on the cake.  The second cake is a balloon cake, which is totally adorable for birthdays.  There is a red velvet balloon hidden inside the white cake.  YUM.  Again, Amanda shows you step-by-step in the book (many pictures) how to make this cake happen.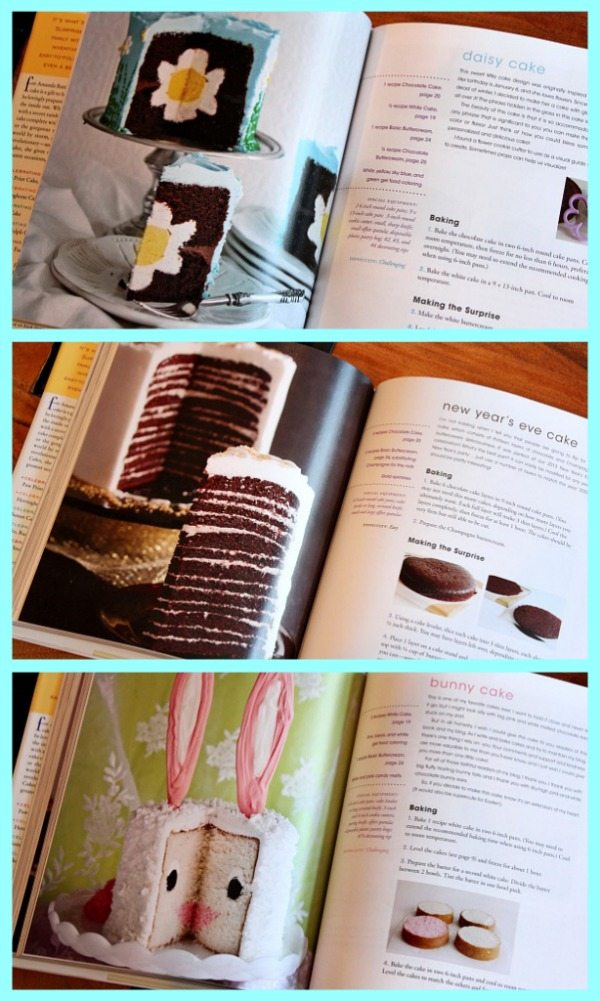 These are a few of my favorites in the book:  The Daisy Cake,  The New Year's Eve Cake and the BUNNY CAKE ( so cute, right???)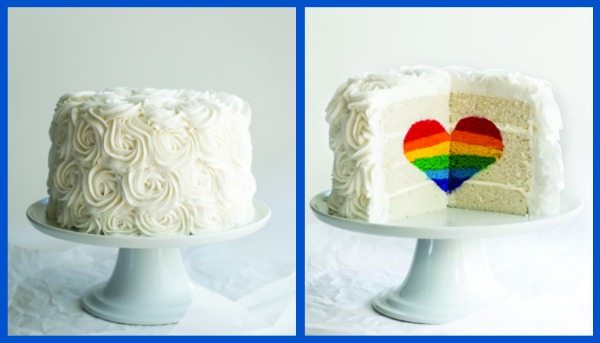 And in my humble opinion, this is the most impressive Surprise Inside Cake of all:  The Rainbow Heart Cake with these gorgeous buttercream roses covering the outside (yes, Amanda shows you how to make the buttercream roses too!)
This book is a must-have for bakers who love to create new things… creative things… impressive things.  Amanda Rettke makes it really easy to follow her step-by-step instructions (with photos supporting the steps involved) so that you can make these cool cakes at home.  And she includes recipes for all of the base cakes and frostings involved in the recipes too.  You can pick up this book on Amazon > Surprise Inside Cakes by Amanda Rettke, and you can enter to win a copy of the book here.  See details on the widget below (give in a little time to load, and it will appear!)  Good luck!
This giveaway ends on Friday, March 28th, 2014. It's open to anyone with a USA mailing address. A copy of this book was sent to me for review purposes. There are Amazon affiliate links included within this post.
34 Responses to "Surprise Inside Cakes Cookbook {giveaway}"
Leave a Comment