Newman's Own "Greens for Good" Recipe Contest: Top 5 Finalists
Fun news to share today!  Newman's Own® announced the five finalists in their "Greens for Good" Recipe Contest.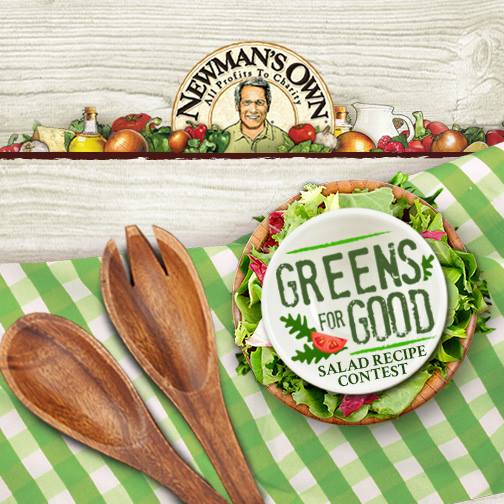 A quick recap of what this contest is all about:  Salad lovers were asked to create a green salad recipe that utilized one of Newman's Own® Salad Dressing flavors as an ingredient in the recipe.  All recipes created were inspired by favorite charities.  The Grand Prize winner will have the opportunity for a charity of their choice to receive a $35,000 donation from Newman's Own®.  A $1,000 donation will be awarded to charities chosen by the four first place winners.
How the finalists were selected: Consideration was given to looking for unique flavors in the recipes, as well as how the recipe creators were inspired by their favorite non-profit charities (aligning with Newman's Own® four areas of giving:  Encouraging, Philanthropy, Empowerment, Children with Life Limiting Conditions, and Nutrition).  Newman's Own is thrilled to be able to make a donation to a special charity chosen by the winner.  I'm 100% behind this company > Newman's Own®, inc. donates 100% of their profits after taxes to charities ($400 million since 1982!)
Five finalists were selected from a pool of hundreds of entrants, and here they are!  Time to

vote for your favorite finalist!

>>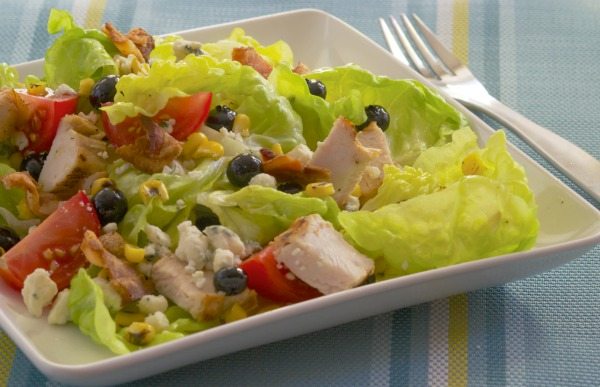 Amy Hudson – (Harrisburg, PA) Ain't No Cure for the Summer-time Blues Salad with Newman's Own Balsamic Vinaigrette. Charity: The Vista School
Juliana Palmcook – (Wausau, WI) Hearts of Healing Salad with Newman's Own Lite Balsamic Vinaigrette. Charity: The Women's Community
Sarah Karlson – (Oakland, CA) Massaged Kale Salad with Newman's Own Balsamic Vinaigrette. Charity: City Slicker Farms
Megan Huffman – (Greer, SC) Herb & Lemon Salmon Salad with Newman's Own Parmesan & Roasted Garlic Dressing. Charity: The Meyer Center for Special Children
Kimberly Shelton – (Philadelphia, PA) Summer Jar Salad with Newman's Own Lite Lime Vinaigrette. Charity: Fair Food Philly
From October 20, 2014 to November 1, 2014, vote for one of these favorite salad/non-profit pairings at www.Facebook.com/NewmansOwn by clicking on the "Greens for Good" tab.
Votes will count for 10% of each of the finalist's scores, with taste, creativity/innovation, and inspiration for selection of their charitable organization tallying up the rest of their score.  The charity nominated by the grand prize winner will receive $35,000!  The nominated charities of the other finalists will each receive $1,000.  Good luck to all of the finalists!
Disclosure:  This post was written in partnership with Newman's Own® to help spread the word about their Greens for Good recipe contest.  Any opinions shared about their products are entirely my own.
9 Responses to "Newman's Own "Greens for Good" Recipe Contest: Top 5 Finalists"
Leave a Comment