I went a little cooking and baking- crazy last weekend. My family was happy because of it, but I'm officially exhausted. Everything was so good, so I wanted to share it ALL with you! Here ya go! (click the recipe titles to reach the actual recipe)
Pumpkin Coffee Cake: This isn't an ordinary coffee cake. I should clarify that… it's a normal kind of coffee cake with a layer of pumpkin and cinnamon streusel hidden in the middle. I'm not gonna lie- it's pretty much like eating pumpkin pie coffee cake. Eat it WARM. We loved it.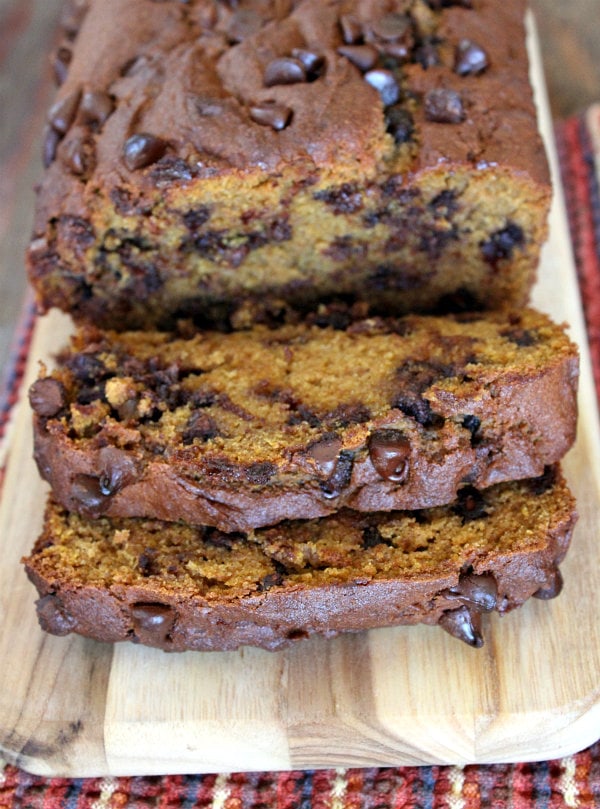 Whole Wheat- Chocolate Chip Pumpkin Bread: Pumpkin Bread is a big deal around our house. We bake it year-round. This version is a little bit healthier with the Whole Wheat twist. Oh, and chocolate chips too. The recipe I usually make for regular Pumpkin Bread is very good too.
Baked Rice with Butternut Squash: I've always enjoyed Butternut Squash Risotto. This is a baked version of that. Yep, it's risotto that you don't have to tend to since the bulk of it is done in the oven. yahoo! The recipe is originally from Cooking Light– I didn't care for their instructions on preparation so I changed it a bit. We added much more Parmesan Cheese and salt than the recipe calls for. Very good.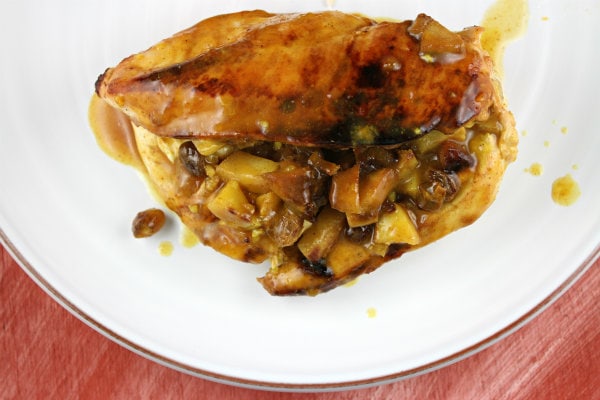 Chicken Breasts with Curried- Apple Stuffing: This is what I served with the rice above. Such a yummy fall dinner! Scents of curry and apple cider wafted through my kitchen and into the neighborhood.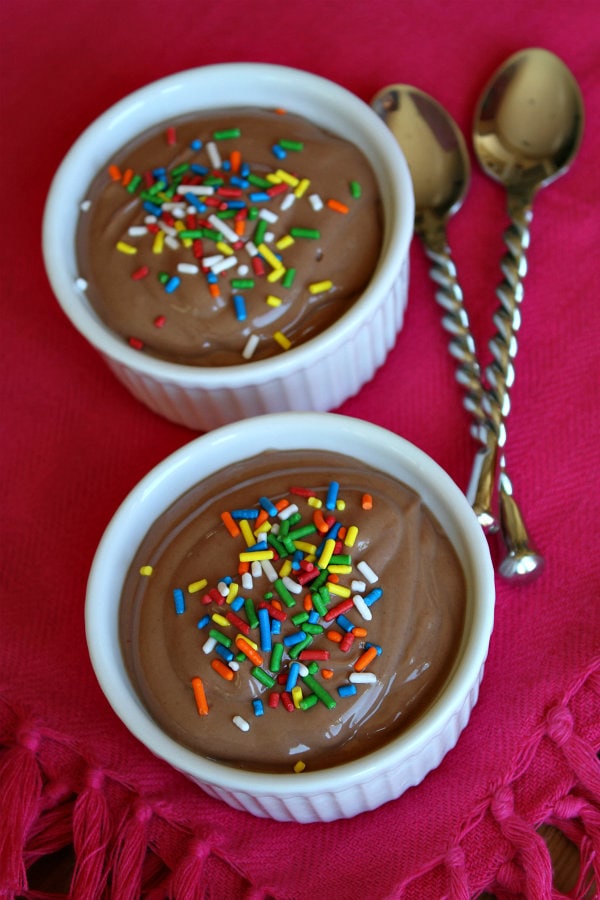 Chocolate- Peanut Butter Pudding: You can find this recipe in the Weelicious Cookbook by Catherine McCord. The pudding is made healthier with Greek Yogurt as a base. We all enjoyed it- very rich and creamy. My kiddo Brooks the RecipeBoy is hosting a giveaway for the Weelicious Cookbook this week. Head on over to his site to enter to win!
Pumpkins, apples, maple, pecans… those are the flavors of the season!   What have you been cooking/baking this fall season so far?