Here are 8 Books to Read This Fall— shared by my big sister Susie.  You might remember her Summer Reading List– which was greatly praised by RecipeGirl readers!  She's back today with her fall list.  Susie keeps a journal of all of the books she has read, and she gives them letter grades.  These books shared today all received an "A" grade by Susie!  I hope you find a few books in her list that might interest you for fall reading.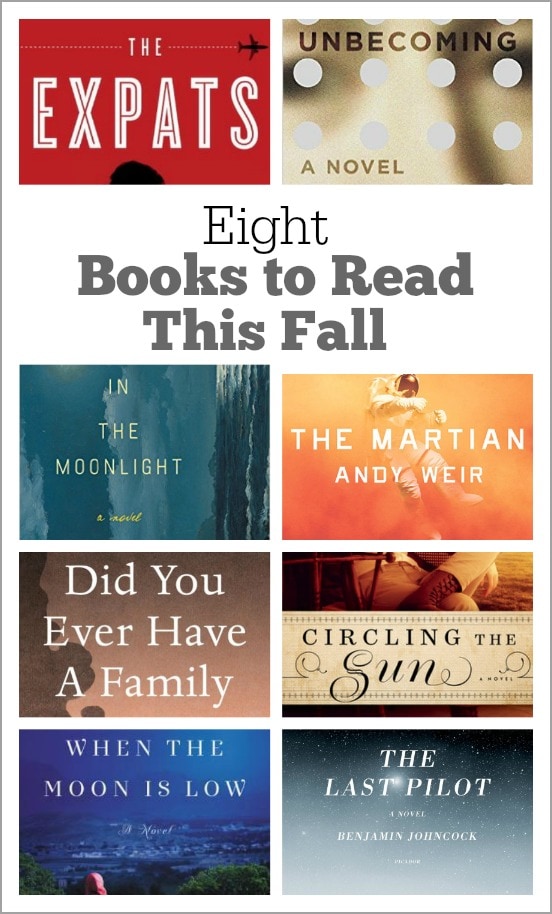 A note from my sister Susie:

Since June, when I last wrote about books, I've read 21. A couple of those have been rather disappointing, but that's unusual for me because I don't believe in finishing a book if I'm not enjoying it. Therefore, I read a lot of great books. Below are some of my top picks from the last few months. I hope you'll enjoy some of them just as much as I did. Happy reading!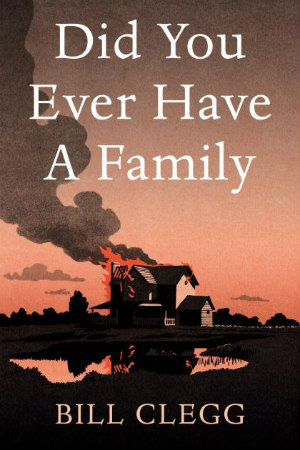 Did You Ever Have a Family by Bill Clegg – (grade: A+) This is an amazing story of the repercussion of a horrific event. On the morning of her daughter's wedding, while June is out in the yard, her house explodes. Killed are her daughter, her daughter's fiancé, her ex-husband and her boyfriend. This truly beautifully written story weaves together June's grief and struggle to carry on along with that of and many others who were affected by the explosion. The story is told by several different characters in alternating chapters, each bringing in pieces of the puzzle leading to what happened that day, and how each will find a path to survive. This is a sad story, but truly a wonderful novel.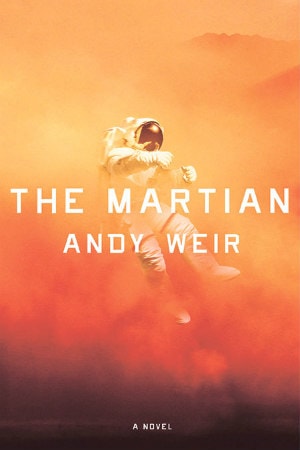 The Martian by Andy Weir – (Grade: A) I hesitated to include this book because it's just come out in a movie, and I know I don't like reading a book if I've seen the movie. Still, I had to include it because I LOVED it! I'm not usually big on science fiction, but I couldn't put this one down. (Many thanks to the Recipe Girl reader who recommended it to me.) It's the story of an astronaut who is mistakenly left behind on Mars and what he does to survive. He is eventually able to make contact with NASA, and together they hatch a plan for his rescue, but this is Mars and it takes a long time to get there. The story is full of a lot of technical scientific and engineering wonders that you pretty much just need to accept, while you sit back and enjoy how exciting and fun it is.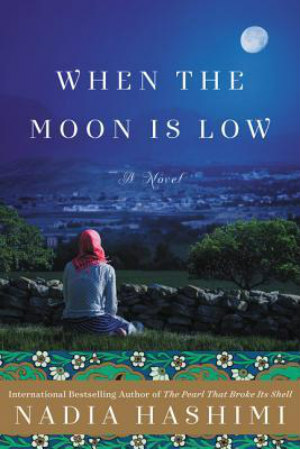 When the Moon is Low by Nadia Hashimi – (Grade: A)  This is the story about a family's struggle to flee Afghanistan and cross Europe to reach family in England. The first half of the book focuses on Fereiba, a mother who manages to smuggle herself and her three children out of the country after her husband is killed by the Taliban. Eventually they get as far as Greece, where her teenage son is arrested and deported to Turkey. The second half of the novel belongs to her son, Saleem, and the lengths he goes to in order to reunite with his mother and siblings. The things Saleem has to endure and the risks he is willing to take to be safe and together with the ones he loves are truly amazing. As the plight of Syrian refugees has been more, and more in the news, I find myself thinking of Fereiba and Seleem again and again.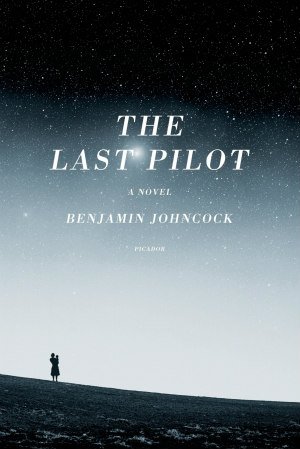 The Last Pilot by Benjamin Johncock – (Grade: A)  This great novel is about a USAF test pilot in the space race era.  Jim and his wife, Grace, live in the Mojave Desert where he flies jets going faster and faster, breaking record after record. At the same time the space program is just beginning. Jim and many other test pilots aren't impressed and don't see it as real piloting. But, when tragedy strikes Jim's small family, he reacts by putting his grief aside and joining the space program.  This decision is made without input from Grace, and slowly their very close relationship begins to unravel. The main characters in this story are fictional, but almost all the supporting players are those we know from the space program and that made for an even more interesting read!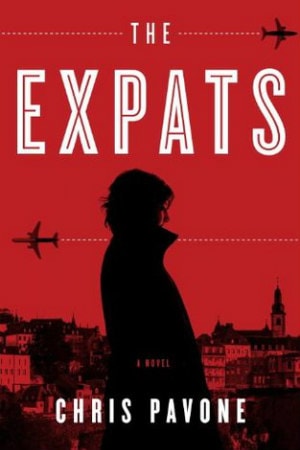 The Expats by Chris Pavone – (Grade: A) I'm not a big reader of mysteries, but I really liked this one. Kate, an ex-CIA agent, is now living in Luxembourg with her husband and two young sons. Kate is trying to be the good expat housewife, but can anyone ever truly be ex-CIA? She has dark secrets and begins to suspect others around her including her own husband and another American couple they've become friends with. Nothing is adding up and as Kate digs into things, she uncovers more and more secrets around her. Pure fun!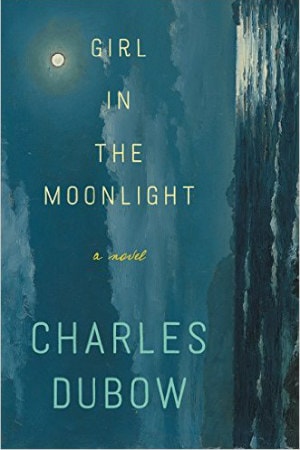 Girl in the Moonlight by Charles Dubow – (Grade: A) This is the story of a man's lifelong obsession with a woman who could never really commit herself to him. Wylie first meets Cesca as a 10-year old and their paths cross many times over the years. They are at times lovers and always friends of one sort or another. He is very attached to her whole family. Wylie is always more in love with Cesca than she can be with him. She always disappoints. This seems like little for a really good story, but there is much, much more to it and it is incredibly well written. I really enjoyed it!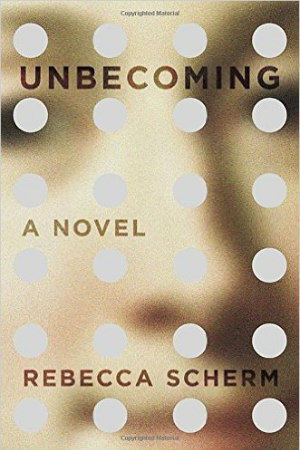 Unbecoming by Rebecca Scherm – (Grade: A-) Grace/Julie is living a quiet life in Paris working in an art restoration shop. Originally from Tennessee, Grace fled to Europe after a small museum heist she had planned went bad. Grace had the very valuable small painting with her and escaped to Europe, while her two accomplices ended up in jail. (One her husband, the other the man she's in love with.) Now the men have been paroled, and Grace, living as Julie, watches and waits in both fear and hope of one or both tracking her down and seeking revenge. A really fun suspenseful novel!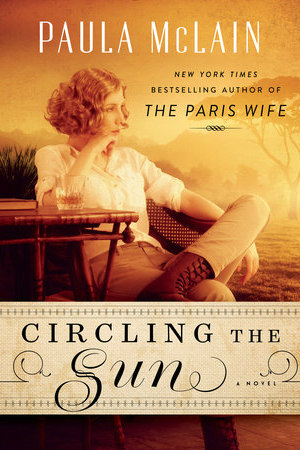 Circling the Sun by Paula McLain – (Grade: A-) The Paris Wife, also by Paula McLain, was one of my all time favorite novels. This one won't make that list for me, but it's still excellent. The story is based on the life of Beryl Markham, a record setting pilot and key player in Kenyan life in the 1920's and beyond. Beryl came to Africa as a small child and grew up there with her horse trainer father. She led a life that pushed the boundaries of what was expected of women in her time. She became a famous horse trainer herself, married men she shouldn't, caused scandals, was involved in a love triangle that she could never let go of, and eventually turned to flying. This was another wonderful historical fiction.
Hope you find a book you'd like to read- isn't my sister Susie awesome??  🙂
Disclosure:  There are Amazon affiliate links included within this post.