This recipe has been featured in a post on The Recipe Girl blog: Fall Dinner Party Menu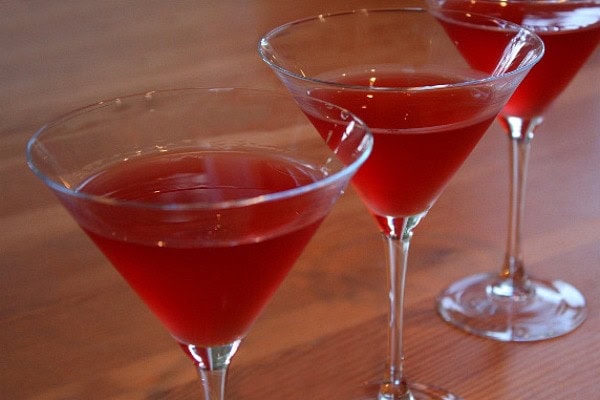 Amaretto- Cranberry Kisses
I'm not a drinky drink kinda person. Give me my wine, and I'm a happy camper... but I absolutely LOVE this cocktail. It doesn't taste overwhelmingly like alcohol, which is good, but dangerous!
Yield:
8 cocktails
Prep Time: 15 min + chill time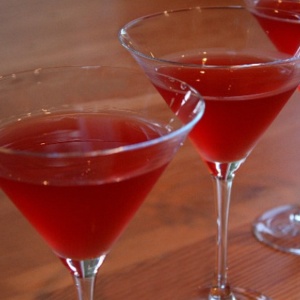 Ingredients:

2 cups cranberry juice
1 cup vodka
1/2 cup amaretto
3 Tablespoons freshly squeezed orange juice
ice cubes
clementines, peeled, separated into segments for garnish, optional

Instructions:

1. Mix cranberry juice, vodka, amaretto, and orange juice in pitcher. Cover and chill until ready to serve. (You can do this 1 day ahead- keep refrigerated).

2. To make 2 drinks: fill cocktail shaker with ice cubes. Pour in 1 cup vodka mixture. Cover and shake vigorously. Strain into 2 martini glasses. Garnish each with clementine segment, if desired. Repeat 3 times with ice cubes, remaining vodka mixture and clementine segments.