Avocado and Onion Salad
This recipe has been featured in a post on The Recipe Girl blog: Cuban Dinner Party Menu.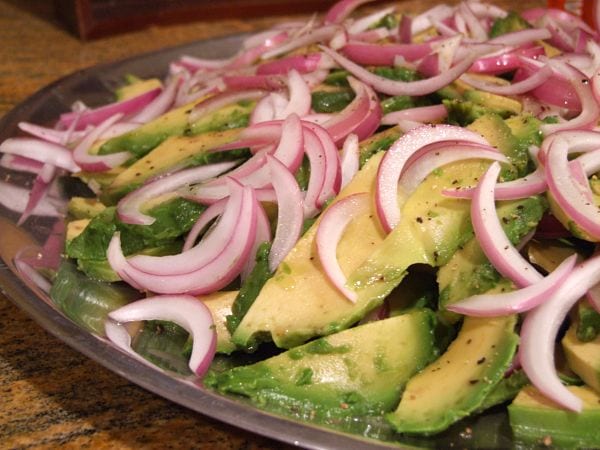 Avocado and Onion Salad
Make this recipe when you have access to some really great tasting, ripe avocados...
Yield:
6 servings
Prep Time: 20 min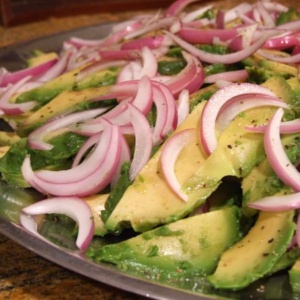 Ingredients:

3 large avocados, thinly sliced
1/4 small red onion, very thinly sliced
1 Tablespoon extra-virgin olive oil
1 Tablespoon red wine vinegar
salt and freshly ground pepper, to taste

Instructions:

Arrange avocado slices on a platter and top with the onion. Drizzle with olive oil and vinegar and season with salt and pepper, as desired. Serve immediately.