Baked Apple Cider Doughnuts
When I was growing up, Sunday mornings were all about donuts. I remember hopping in the car to accompany my Dad to Winchell's, where we'd choose a variety of donuts to bring home to the family. Personally, I liked the maple bars, old-fashioned and anything with pink icing or sprinkles. As a girl who is more often than not watching her calories, I don't visit too many donut shops these days. Instead I do things at home, like bake these Apple Cider Doughnuts.


The pans are lined with nonstick spray and a sprinkle of sugar. I invested in some donut pans, but something tells me they'd bake up just as well in a mini-muffin pan.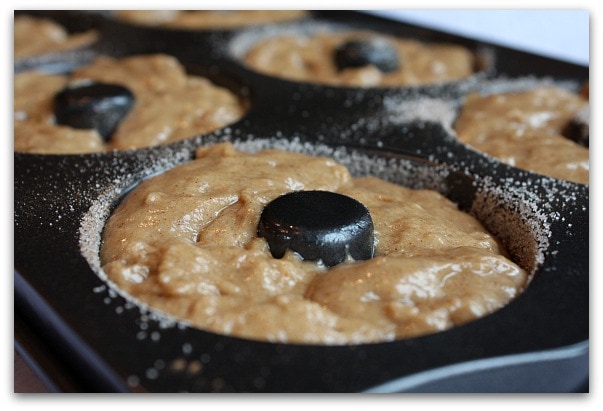 I made a few big donuts and lots of little ones. Be careful not to fill the batter to the tops of your donut pans or you'll lose the hole-in-the-middle when they puff up while baking 😉 Uh, yeah… that happened to some of mine.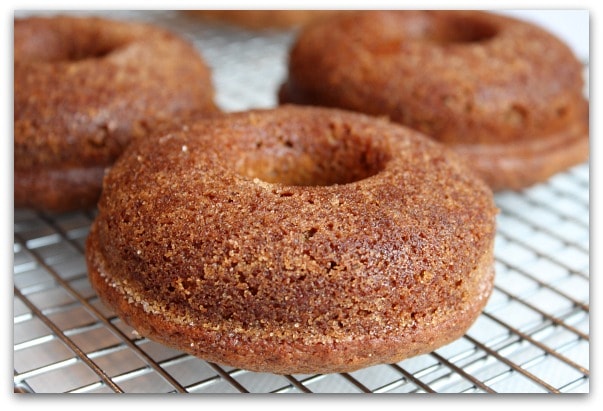 They're pretty good on their own without any adornments.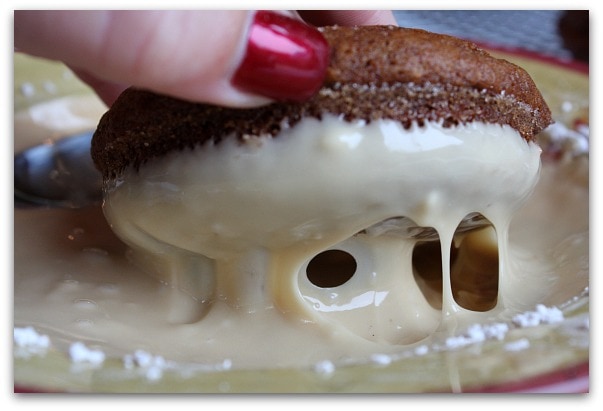 But they're even better dunked into icing. This icing is a simple mix of powdered sugar, light cream cheese, cinnamon and milk.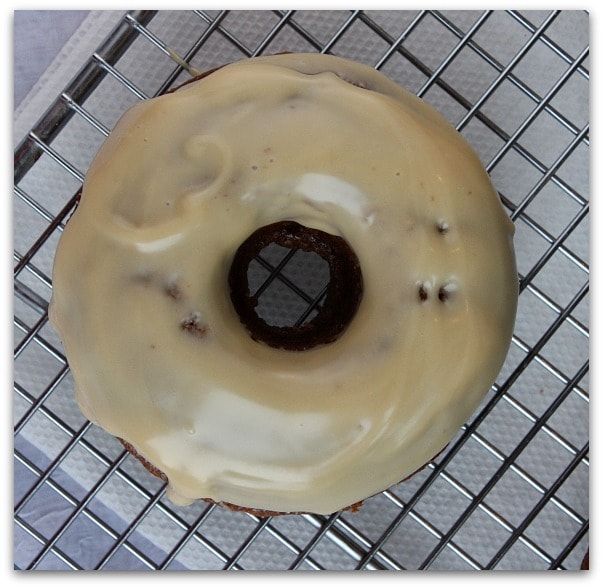 Place them on a rack to let the icing set.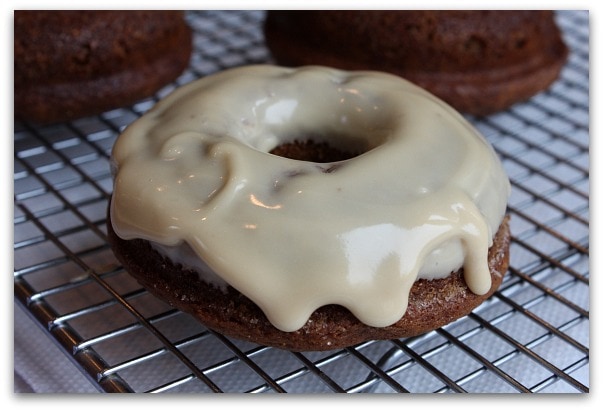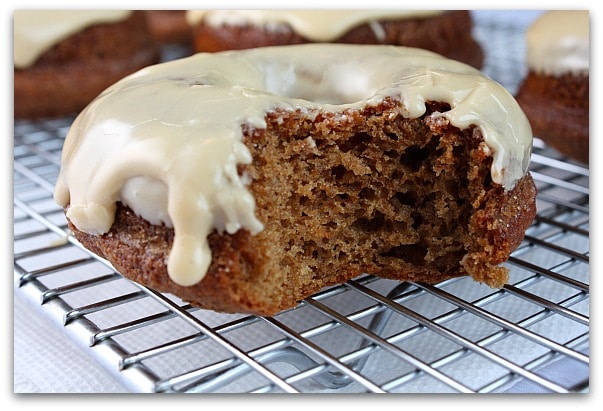 They're ready to eat when you are. The texture of these is a bit different than regular, full-fat, evil donuts… kind of an airy cake texture.  I thought they were best eaten the day they were made, but my little one was just as happy eating leftover donuts for the next couple of days.
The good news is… these donuts are only 131 calories for a mini donut with icing, and if you're on the Weight Watcher's plan, they'll only cost you 2.5 points. If you're not on any kind of diet plan at all, then you can just feel good about eating a healthier version of The Donut.  And guess what?  Tomorrow is Sunday, which means it can be your donut day too 🙂
This recipe can be found here: Apple Cider Doughnuts
Note: Feel free to experiment w/ different icing recipes, add sprinkles, etc. I'm thinking a good maple icing would also be delicious with this recipe.
Other baked donut recipes on the blogs that are lookin' pretty good too:
Baked Mini Doughnuts by Baking Bites
Baked Caramel Apple Doughnuts by Shutterbean
Baked Jam-Filled Doughnuts by My Kitchen Snippets
Baked Banana Doughnuts by Noble Pig
Chocolate-Glazed Baked Doughnut Muffins by Joy the Baker
25 Responses to "Baked Apple Cider Doughnuts"
Leave a Comment