Book Review Blog: Novel Visits
Introducing a book review blog that you must check out:  NovelVisits.com.  If you are always looking for the next great book to read, this will be a great site for you to bookmark!

Remember when my sister Susie used to write book recommendations on RecipeGirl for each season?   Well, she has a blog of her own now, where she is sharing book reviews!  Susie is an avid reader.  And by "avid reader," I mean she reads more than anyone on this planet.  She's a lover of books, enjoys sharing her opinions about books, and she's darn good at finding the best books to read too.
Susie doesn't just read the the most popular books displayed at the bookstore.  She has a knack for researching when new books are being released, reads them as soon as she can get her hands on them, and shares her favorites with anyone who will listen.  Finding first-time, talented authors is something she's rather good at too.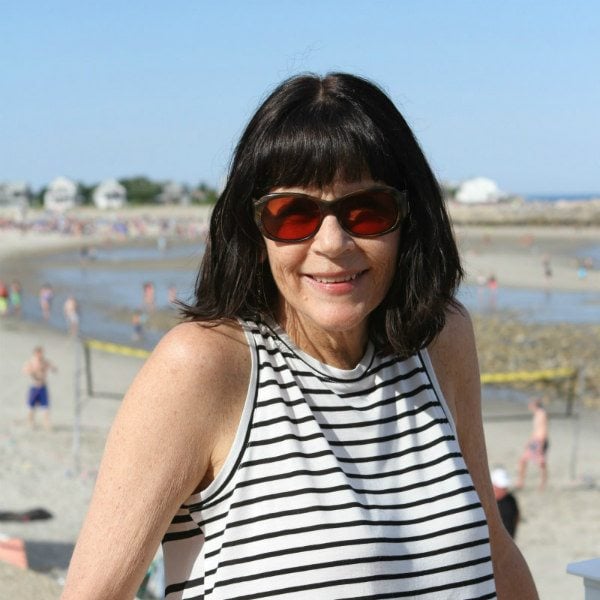 This is Susie, my sister. She's a middle school teacher, travel enthusiast, excellent cook, fitness obsessed, all-around fun person, (obviously) a book lover, and now a book blogger. Trust her recommendations. Totally not kidding.

Susie has 10 novel reviews under her belt already on her new NovelVisits.com blog.  For each book she shares a summary, description of characters and an extensive review/synopsis with her thoughts weaved in.  At the end, Susie gives the book a Grade (A to C)… her opinion, of course.  Whether you're in a book club or just a recreational reader, this blog will be a nice resource for you to find new books to read.
Next week is Susie's birthday, so help her celebrate by following her blog:  NovelVisits.com (you can subscribe to her new posts in the right sidebar of her blog).  You can also follow NovelVisits on social media for updates:  Facebook, Twitter, Instagram and Pinterest.
Spread the word, and enjoy this new resource for reading!
Comments