Here are 8 Books to Read This Spring— shared by my big sister Susie.  You might remember her Summer Reading List– last year- which was greatly praised by RecipeGirl readers, and she shared a Fall List too.  She's back today with her spring list.  Susie keeps a journal of all of the books she has read, and she gives them letter grades.  These books shared today all received an "A" grade by Susie!  I hope you find a few books in her list that might interest you for spring reading.
A note from my sister Susie:
Since I've started to write about books now and again for my sister's blog, I have begun to feel a greater responsibility for finding really awesome stories. After my last list in the fall, I found myself failing miserably! It seemed that every book I read was only so-so at best, but finally, starting in December, I hit a string of fantastic books that I'm excited to share with you today. Happy reading….Susie!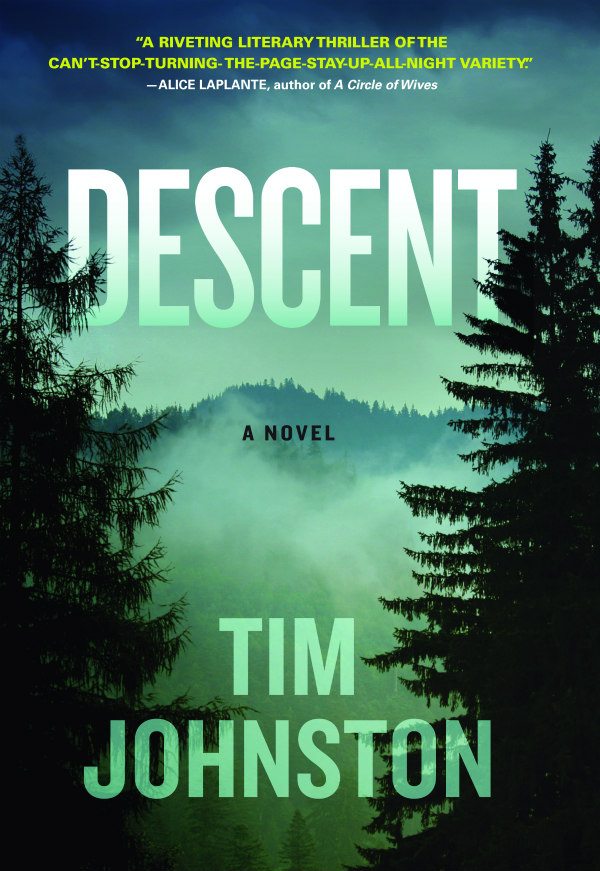 Descent by Tim Johnson (grade: A): This is the story of a family who is taking a vacation in the Colorado Rockies before their older child, Caitlin, heads off to college. The first morning there, Caitlin and her younger brother head off for a run/bike ride. A crazy man in a truck hits Sean and kidnaps Caitlin. This is the set up for what everyone in the family goes through and how they deal with the loss of Caitlin and it's the story of the lengths Caitlin goes through to survive. You will feel great empathy for how each member of the family deals with their pain and finds strength to continue on. It was hauntingly good. You won't be able to put it down.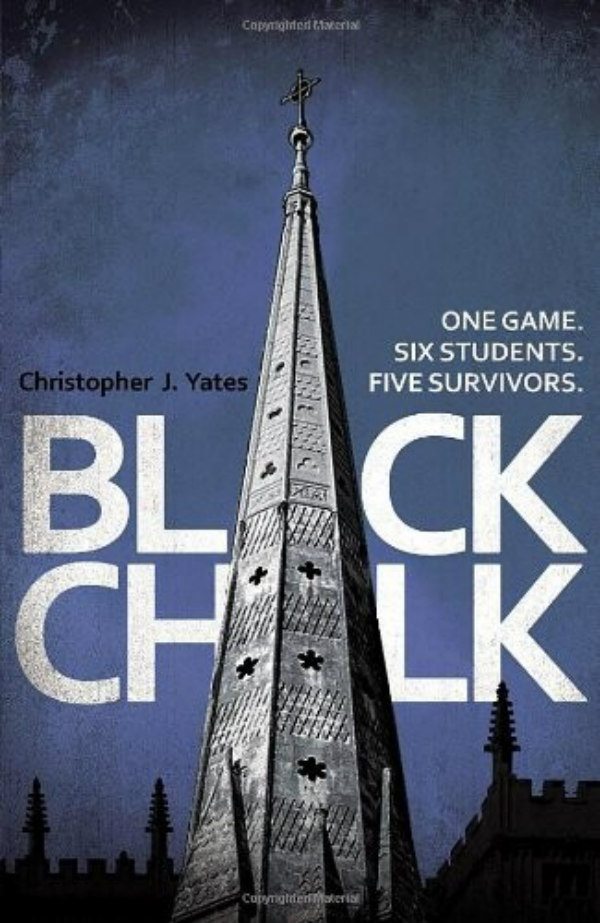 Black Chalk by Christopher J. Yates (grade: A): If you read and loved The Secret History by Donna Tart you will definitely be a fan of this novel. It's the story of six Oxford college freshmen playing an increasingly dangerous game of dares and consequences. A mysterious "Games Society," who oversees the rules, backs and provides finances for their game. The dares, and the consequences associated with failing a dare, become harder and harder with tragic results. Finally, the last two players left in the game, put it on hold because there has been too much harm done, but the "Game Society" won't set them free. Fourteen years later, the game is picked up again for the final round. Very intense!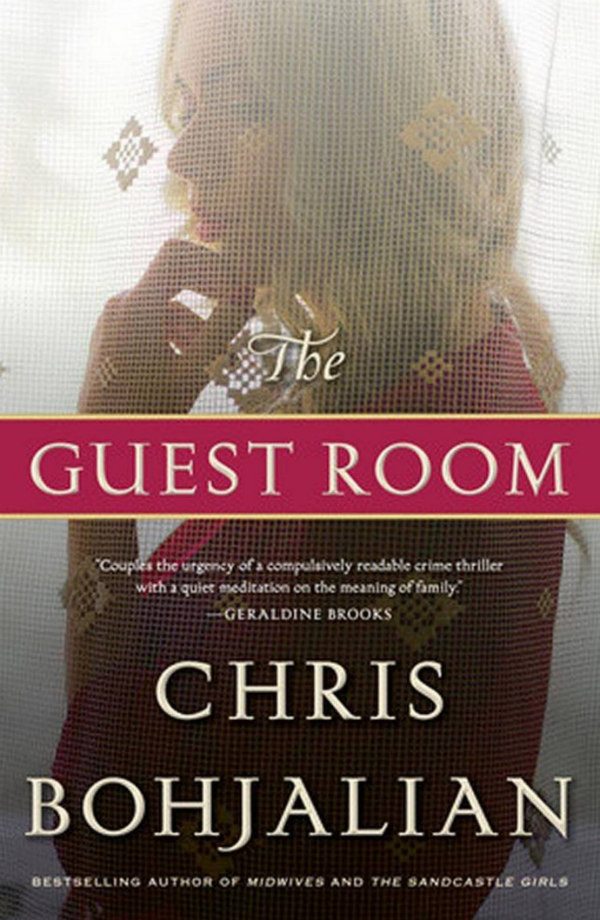 The Guest Room by Chris Bohjalian (grade: A): Bohjalian is one of my favorite authors and what I love about him is that each of his books is so different. This is the story of a bachelor party gone very, very bad. Richard is trying to throw a nice quiet bachelor party in his home for his younger brother, but somehow things go terribly wrong. The two strippers, hired by his brother's friend, kill their "bodyguards" and flee the scene. Richard may or may not have had sex with one of the girls and is now left trying to explain a murder scene in his living room, having girls who were being held as sex slaves stripping in his home, and his own actions to his wife, daughter, and the company he works for. At the same time Richard is worried about both his family's safety and the safety of the young women who fled his home.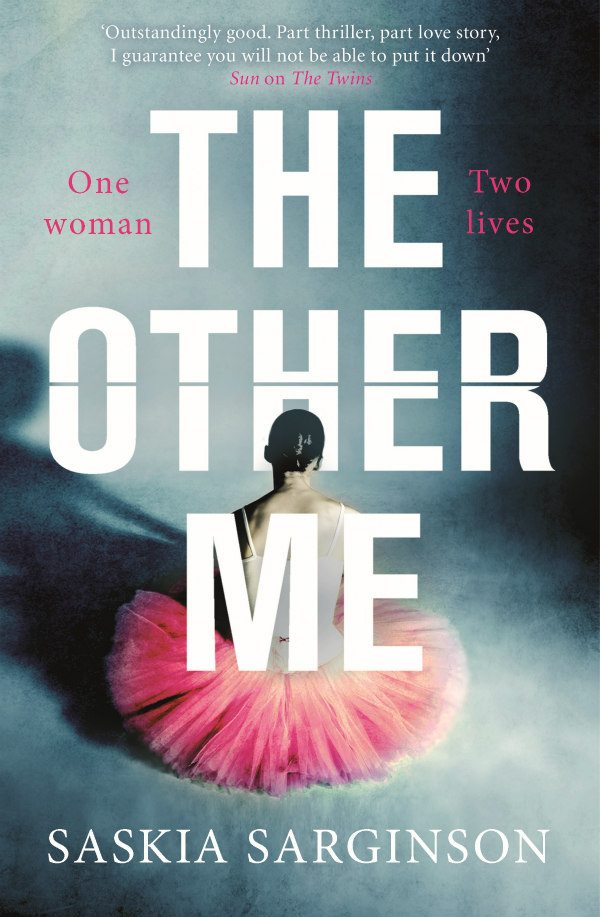 The Other Me by Saskia Sarginson (grade: A):  This is the story of a girl who is tormented in school by classmates who call her German father a Nazi. To make matter's worse Klaudia's father is also the school custodian and Klaudia herself has doubts about her father and his role in WWII. When Klaudia finally can get away and go off to college she creates a whole new identity for herself becoming Eliza, an orphan. She feels this is the person she was always meant to be, but when her mother suddenly passes away Eliza has to return home and go back to being Klaudia. In doing so she finally unearths answers to all her question about her father, mother, and herself with surprising results.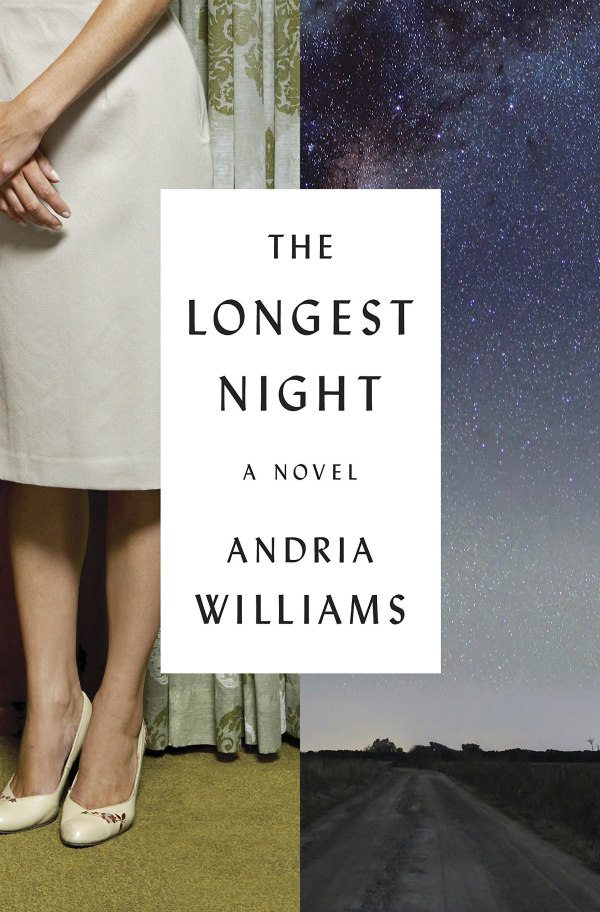 The Longest Night by Andria Williams (grade: A):  I loved this historical fiction set in Sand Point, Idaho from 1959-1961. I was unaware that on 1/3/61 there was a fatal meltdown at an Army-run nuclear reactor facility there. This is a fictionalized account of what happened. It centers on a young couple, Nat and Paul. Paul is stationed at the facility and has misgivings about how it's run, but also tries (with mixed results) to be loyal to his commanding officer. Nat is busy taking care of her two young daughters, but is also a little bored and lonely with her husband often gone. She befriends a local young man causing scandal among the Army community. Tension mounts as her husband gets wind of Nat's new friend and the situation at the reactor facility grows more and more unstable. I guess it goes without saying that the ending is explosive!
Expatriates by Y.K. Lee (grade: A): Like Lee's wonderful previous novel, The Piano Teacher, this one is set in Hong Kong among the expatriate community there. The story is built around three American women whose lives intersect in different ways. Margaret is a wealthy corporate wife whose youngest child disappeared while her family was on vacation in South Korea. Mercy is a young Korean-American woman who was with Margaret's family, helping to watch the children, when it happened. Hilary, another wealthy corporate wife has tried and failed to have a child and now her marriage is crumbling, but she still desperately wants a child. Their three lives cross over and over in this beautifully told story.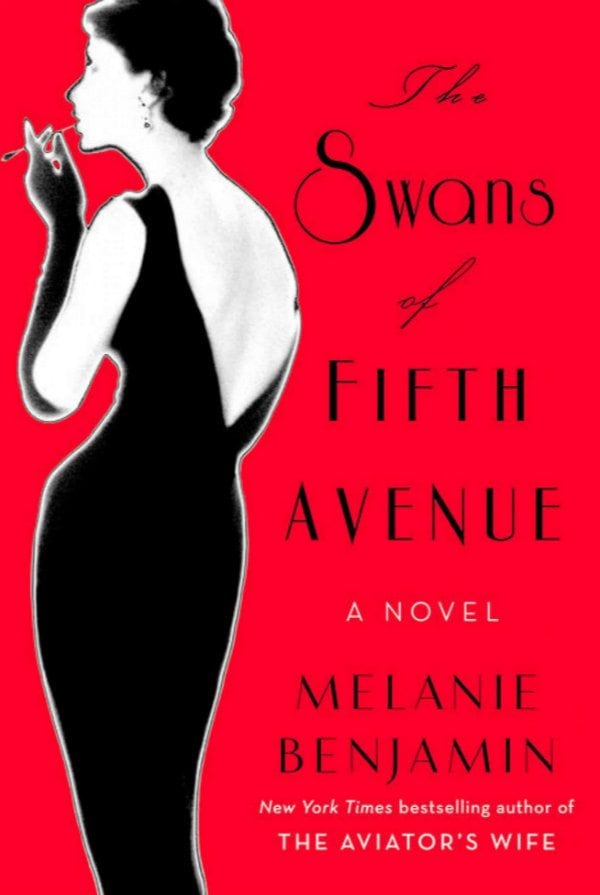 The Swans of Fifth Avenue by Melanie Benjamin (grade: A-):  Another great historical fiction by the author of The Aviator's Wife. This story centers on the relationship between Truman Capote and Babe Paley, glamorous wife of William Paley, founder of CBS. The story includes Capote's rise to fame and his many friendships with the rich and famous men and women of New York society. He called the women his swans and they all adored him, too. But, of all the women, he was closest to beautiful Babe Paley. They confided many secrets to each other, but only Capote was a storyteller. As writing became more difficult for him, he eventually began using the stories of his rich and famous friends, many of whom were deeply hurt by this loss of trust, but none more deeply than Babe.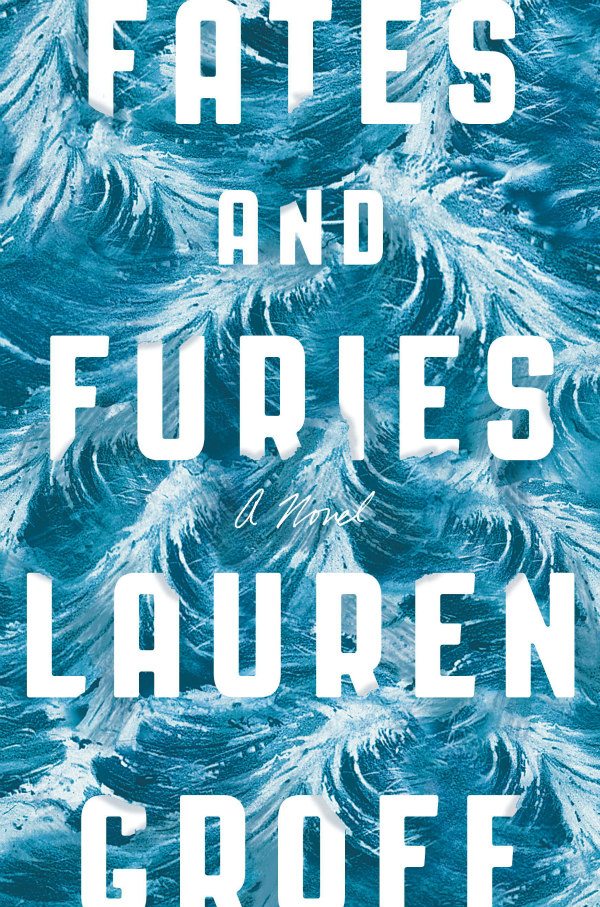 Fates and Furies by Lauren Groff (grade: A-): This novel was on the top of many 2015 Best Books of the Year lists. I loved it because it was so very well written and the story unfolded in such a beautiful prosaic manner. I couldn't stop reading it, thought about it for a long time after I finished it, and yet I really didn't love either of the main characters, Lotto or Mathilde. It's the story of their 24-year marriage told from each of their perspectives. It's also the story of the secrets they hold about the most essential parts of themselves. They guard these secrets from the outside world, but also from each other. This is definitely a story of two people wildly in love who grow together, but also choose to remain distant because of the parts of themselves they will not share, even with the other.
Hope you find a book you'd like to read- isn't my sister Susie awesome??   🙂
Disclosure:  There are Amazon affiliate links included within this post.