Buttermilk Salad Dressing
If you're looking for a new salad dressing to drizzle onto your fresh greens and tomatoes, this is it:  Buttermilk Salad Dressing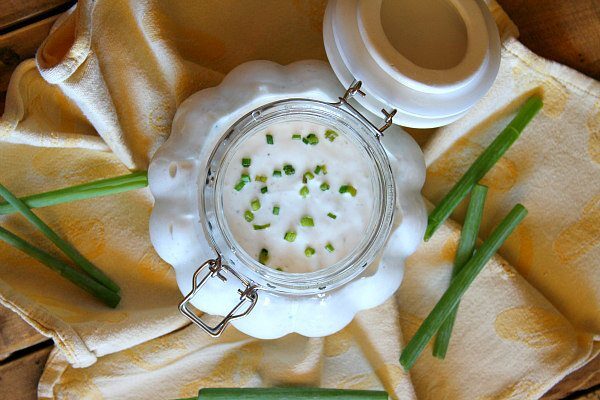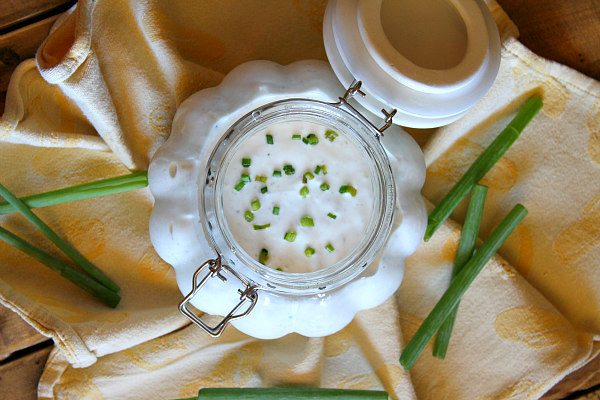 I'm sure you already know that homemade salad dressing is a zillion times better than the store bought stuff.  This recipe takes all of 10 to 15 minutes to make.  And you'll have a delicious batch of homemade dressing on your hands that you can use all week long.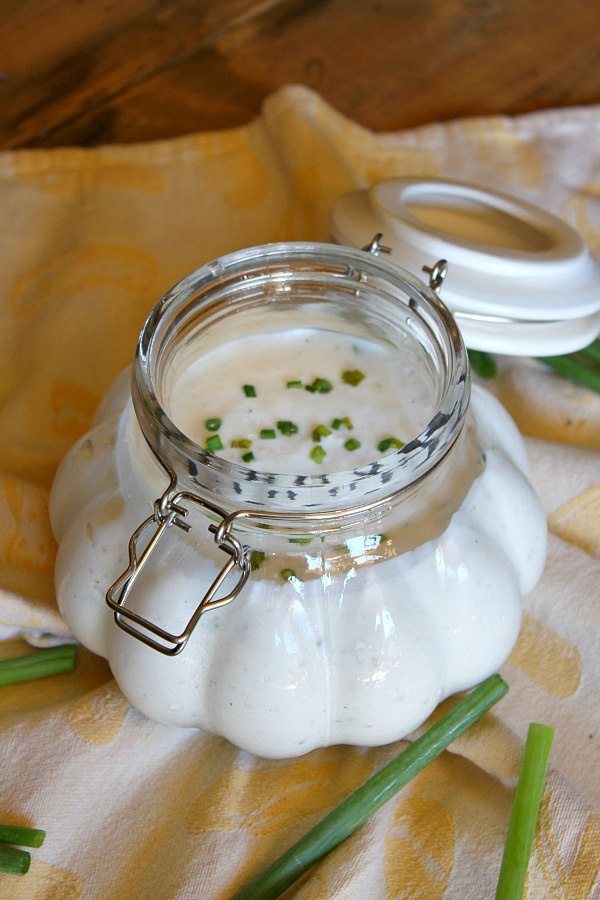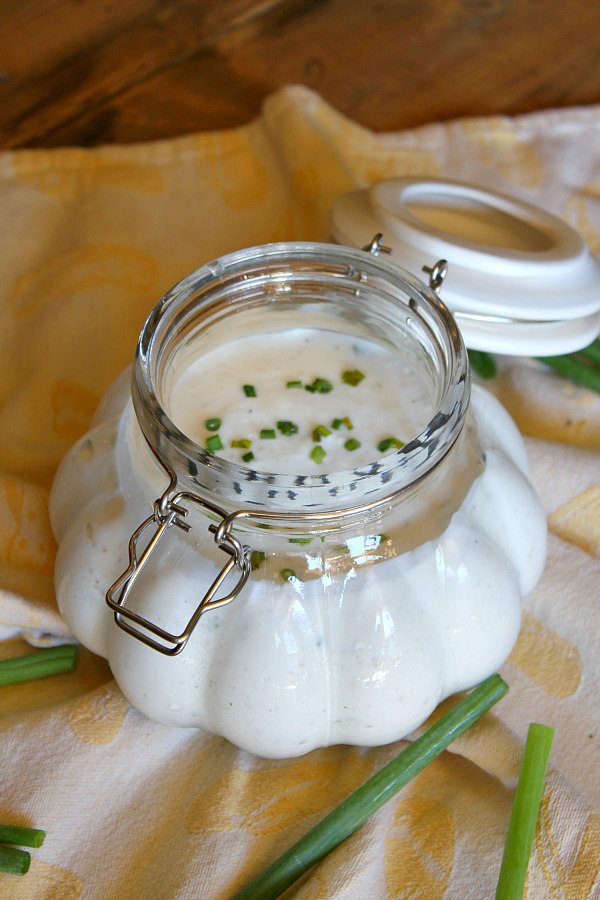 I love the tangy flavor of a good buttermilk dressing. This one is super simple.  It has that tangy flavor with a good splash of fresh garlic in there too.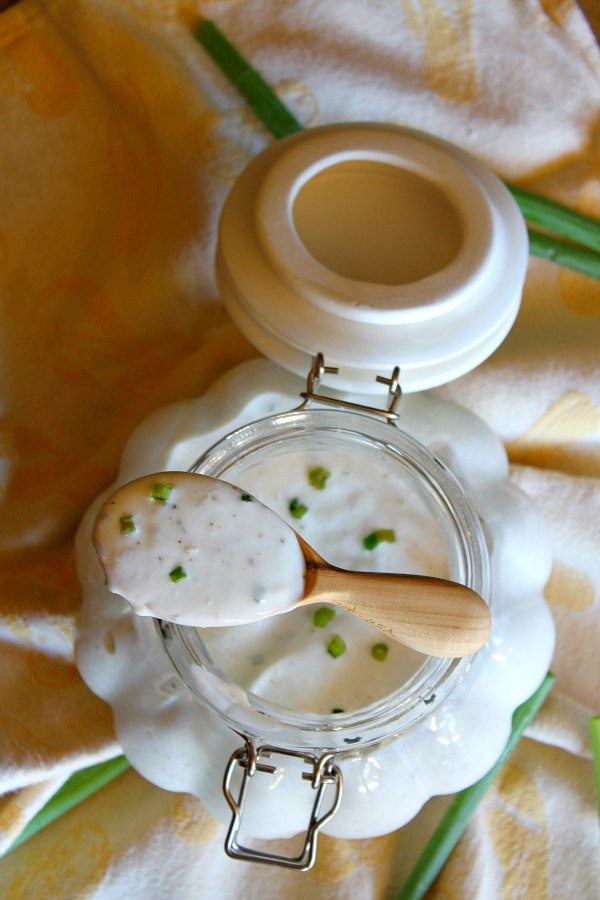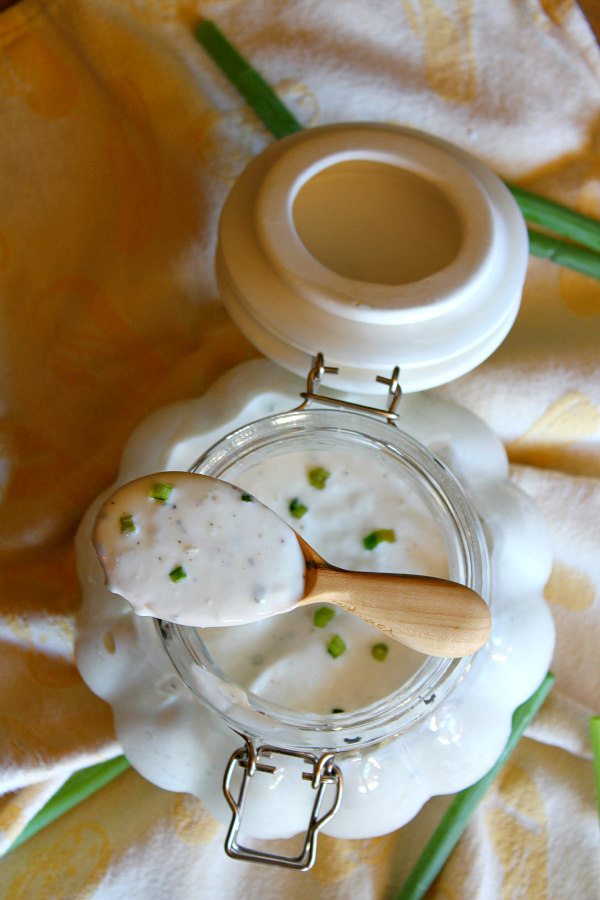 I'll be sharing the perfect salad to pair with this dressing in my next post, so stay tuned!
Buttermilk Salad Dressing
Yield:
About 2 cups
Prep Time: 15 minutes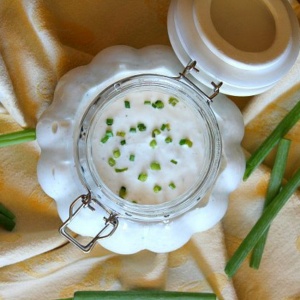 Ingredients:

1 cup 2% low fat plain yogurt (not Greek)
1/2 cup low fat buttermilk
6 tablespoons low fat sour cream
2 tablespoons white wine vinegar
1/2 teaspoon freshly ground black pepper
2 tablespoons chopped fresh chives or green onions (the green part)
1/2 teaspoon minced garlic
a good pinch of Kosher salt

Instructions:

In a medium bowl, whisk all ingredients together.
Taste, and add more salt or pepper or garlic, if desired.
SOURCE:  RecipeGirl.com (shared from Bon Appetit)
Here are a few more salad dressing recipes you might enjoy: