Butternut Squash Risotto with Rosemary & Blue Cheese
There are hedges upon hedges of rosemary growing wildly in our backyard. It competes with thyme, lavender and mint growing nearby, but its scent almost always takes the lead in our hot, dry air. I've learned to love it and use it often in the kitchen. It's wonderful in cookies, cakes and breads, but I use it most often in savory dishes.  My most recent use of this delicious herb: Butternut Squash, Rosemary and Blue Cheese Risotto.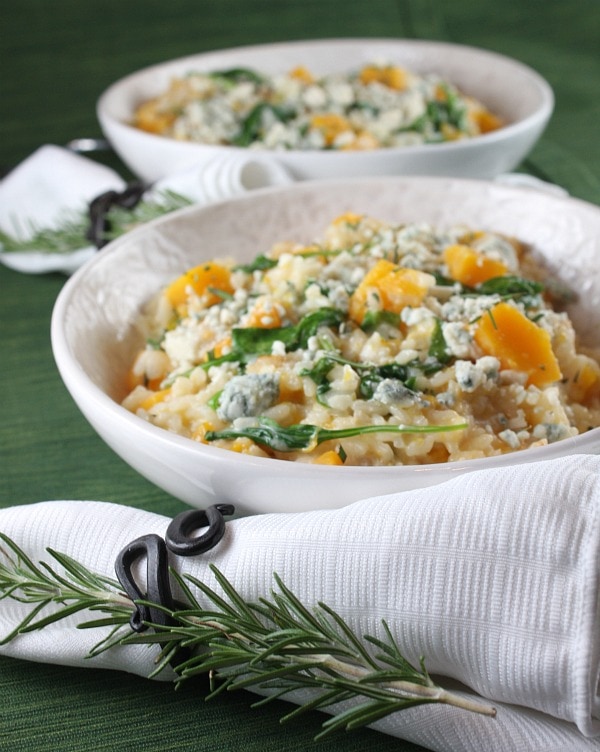 My husband is one of those who shrugs off simplistic dinners that don't have meat as the focal point of the dinner. I sometimes just serve up soup or a hearty salad, and then I get that look… that question from my darling dear… "Okay… but what's the main course?" My explanation quite often centers around the fact that what I'm serving is perfectly filling and appropriate for dinner. But I know I'm wrong when I hear rummaging in the pantry not long after dinner is over.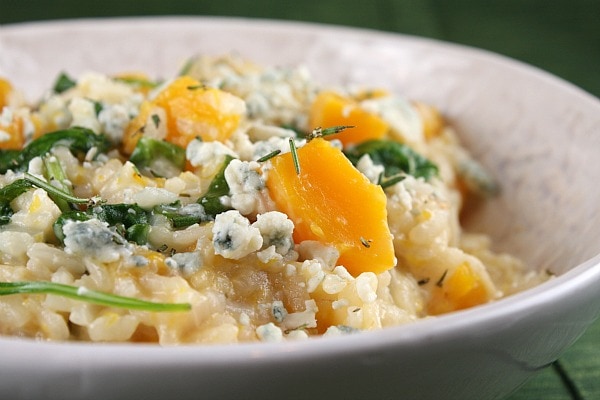 This was not one of those nights. The dish pictured here was perfectly filling… full of butternut squash and spinach mixed into a very creamy risotto and topped with a sprinkle of blue cheese and rosemary.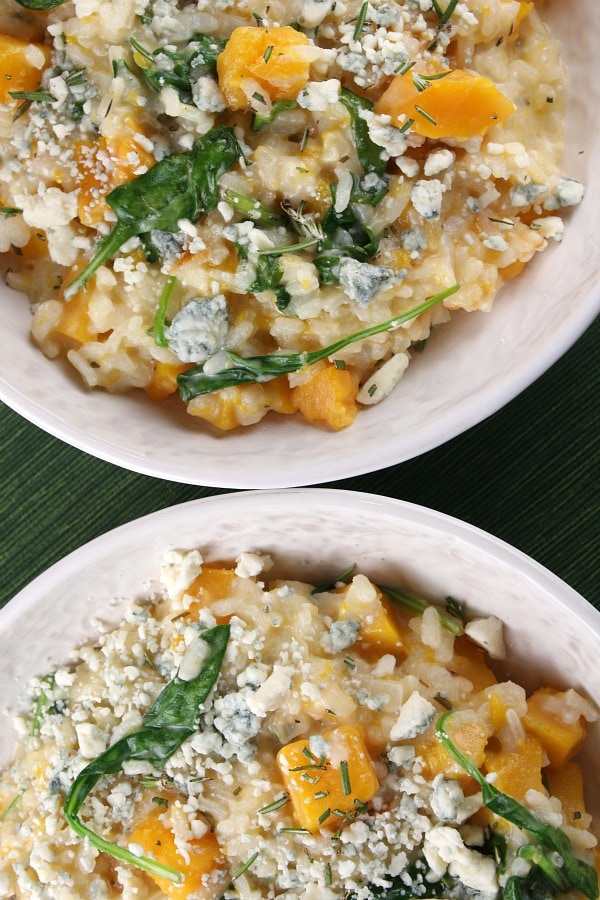 No rummaging in the pantry tonight. In fact, my husband raved and even saved some of his risotto for tomorrow's lunch. I loved it too- a nice recipe for fall. (And a perfect way to utilize some of that much-loved herb that is taking over our backyard).
This recipe can be found here:  Butternut Squash, Rosemary and Blue Cheese Risotto
27 Responses to "Butternut Squash Risotto with Rosemary & Blue Cheese"
Leave a Comment