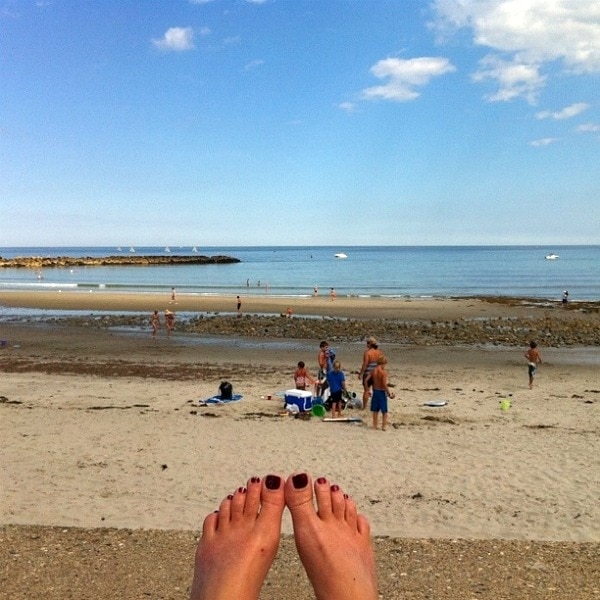 It happens every time we head out on vacation. My husband begins encouraging me to get things in order so I'm not tempted to be tethered to my iPhone or glued to my computer. I try. I really do. But I have a tough time completely unplugging.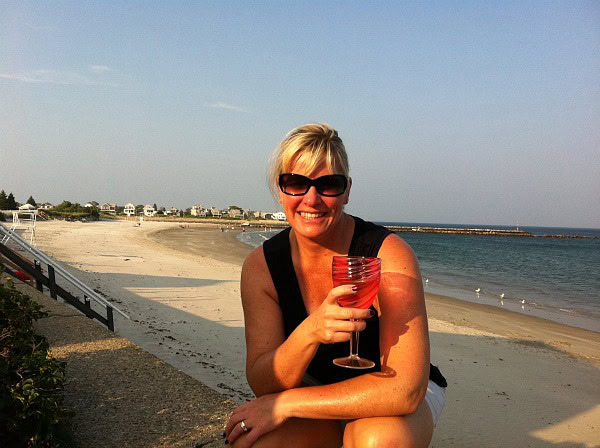 Sure, I can enjoy a glass of wine and watch the sunset… but my iPhone is usually somewhere nearby. Call it an addiction. It probably is.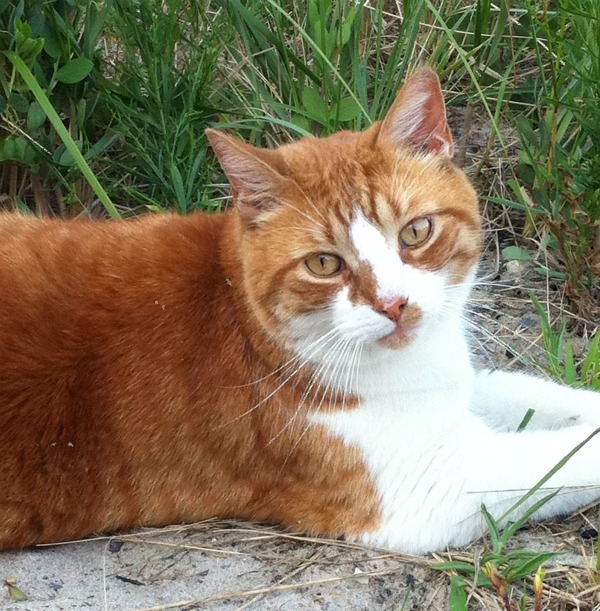 There are certainly some who have not a worry in the world.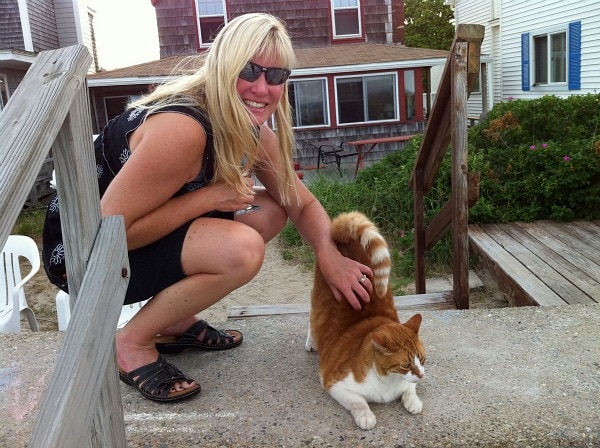 I envy those critters (or people) as I sneak off to the library to use the public computer, making sure I don't have any frantic emails from readers with recipe questions.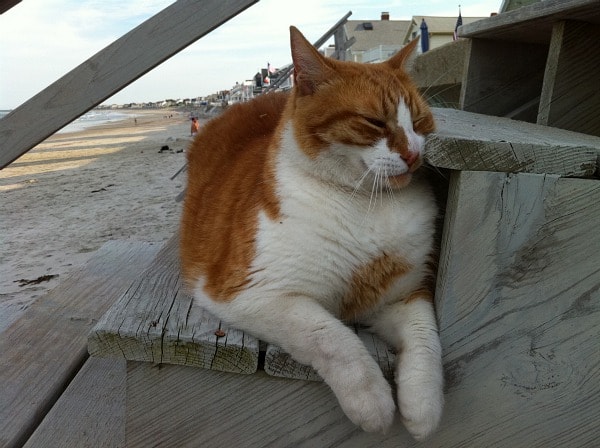 This beach kitty certainly isn't worried about checking his email. He doesn't seem to have a worry in the world.  I guess that's how vacation should be- worry free and relaxing.  Beach kitty's name happens to be Brady (as in Tom Brady, I think).
When you're on vacation, you should be able to just enjoy the beauty of things.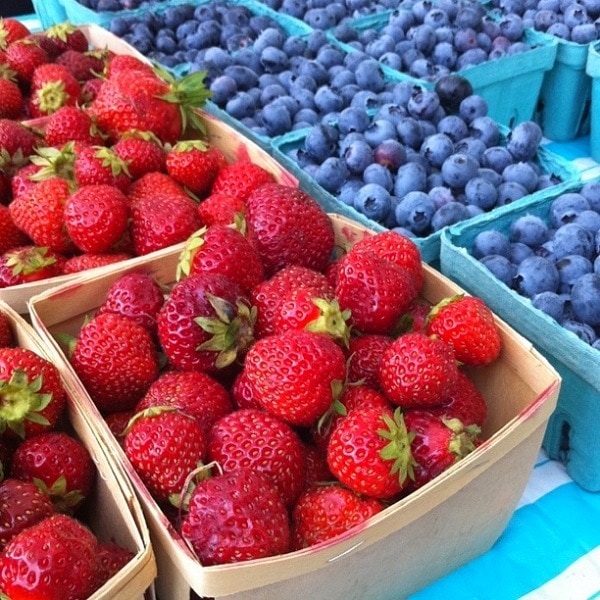 Things like beautiful fruit at the local Farmer's Market.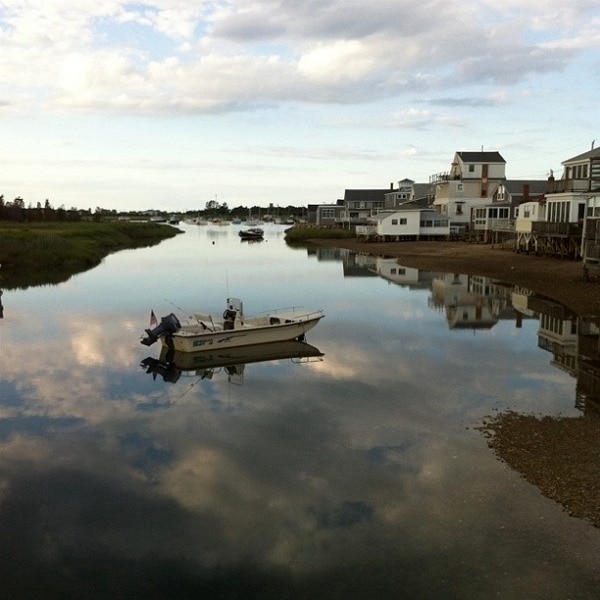 Or the landscape around you.
Enjoy, relax, don't worry, and unplug.
By the way… all photos here were taken with the addiction in question (my iPhone) via the Instagram App (my other addiction).  You can find me on Instagram @RecipeGirl.
So how about it? Are you able to unplug (completely) when you go on vacation? What are your tips for being successful at this?  I hope you can teach me… my husband will thank you 🙂