There's a spot in my kitchen that is always reserved for a special cookbook. It's a wrought-iron stand next to my stove, where I regularly switch out seasonal cookbooks (my favorites)  from which I draw recipe inspiration. Currently displayed… Eat Feed Autumn Winter: 30 ways to celebrate when the mercury drops by Anne Bramley.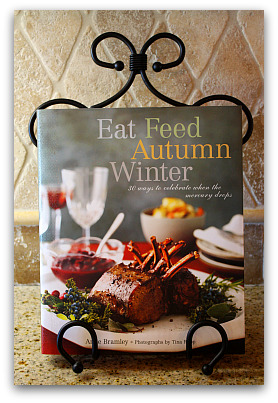 I picked up this cookbook last year in a cookbook-buying binge on The Good Cook website, and I broke it in baking these delicious fall-themed Maple Apple Tartlets.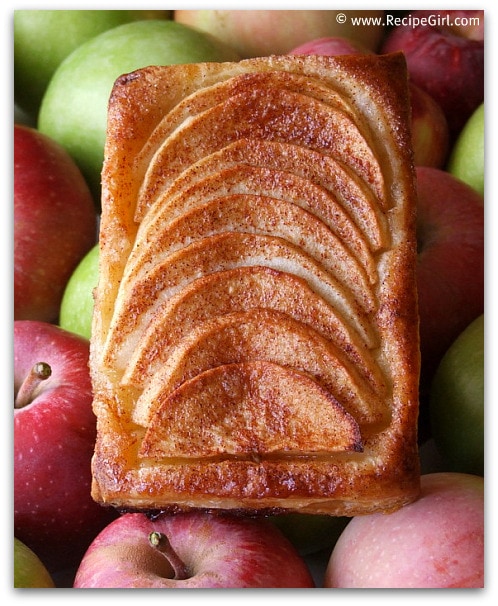 This year, another autumn recipe happened to catch my eye:   Chicken with Pumpkin Seed Pesto & Butternut Sauce.
Here's the How-To:
Pepitas are toasted up in a hot skillet. (Pepitas are hulled pumpkin seeds and can usually be found in Latin markets or in stores that sell things in bins… like Whole Foods or Henry's).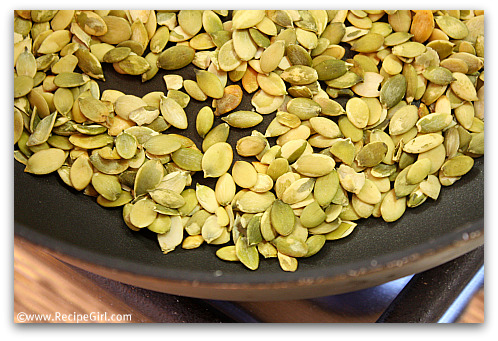 Garlic and jalapenos are sauteed in olive oil and then chicken broth is added and reduced a bit. This mixture is then processed with the toasted pumpkin seeds to create a pumpkin seed paste (pesto).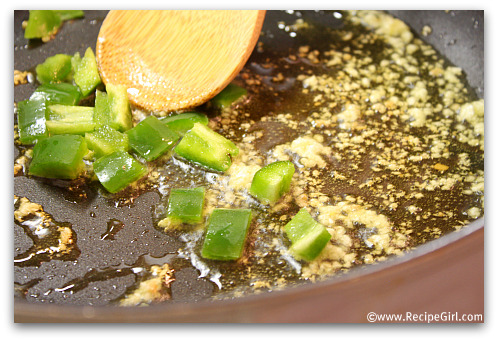 The sauce is then prepared… leeks are sauteed in olive oil, and then butternut squash is added and all is simmered in chicken broth until softened.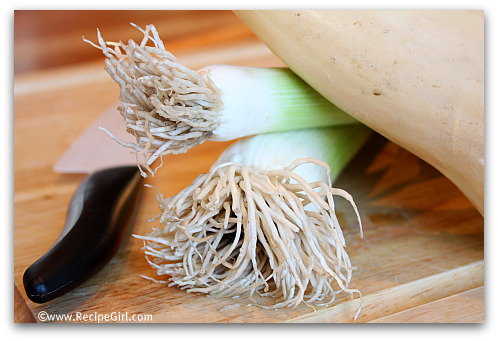 It's then transferred to a food processor where cumin, salt and cream are added to transform it into a spiced up creamy sauce.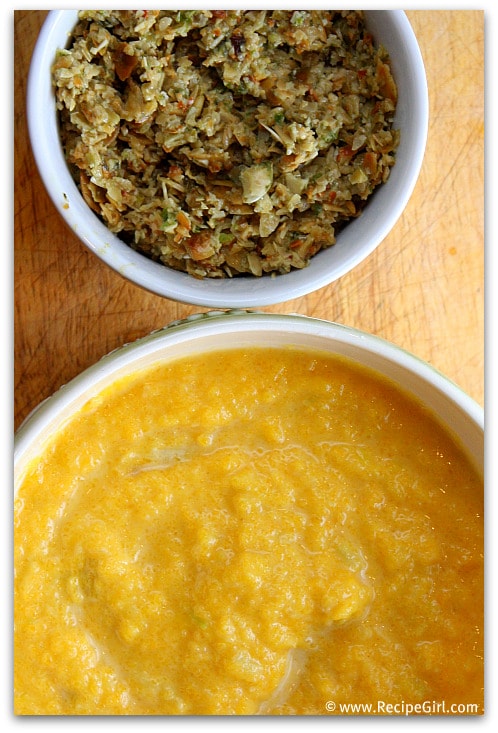 The chicken is pounded out until it's quite thin (about 1/4 to 1/2-inch).  The Pumpkin Seed Pesto is spread onto each chicken breast and then topped with shredded white cheddar.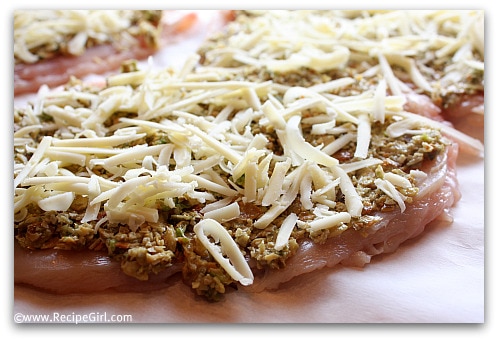 The flattened out chicken is then folded in half, gently dredged in flour and pan-fried in a little bit of olive oil/butter on each side until browned and no longer pink.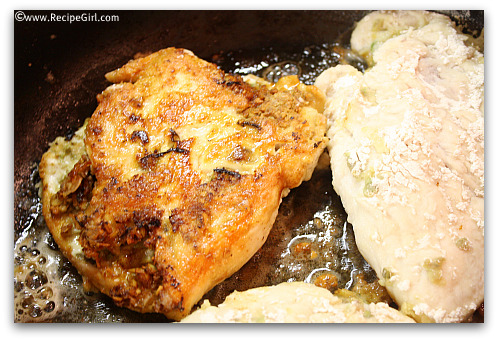 I placed the chicken on brown rice, topped it with the Butternut Squash Sauce and served it with a side of sauteed zucchini.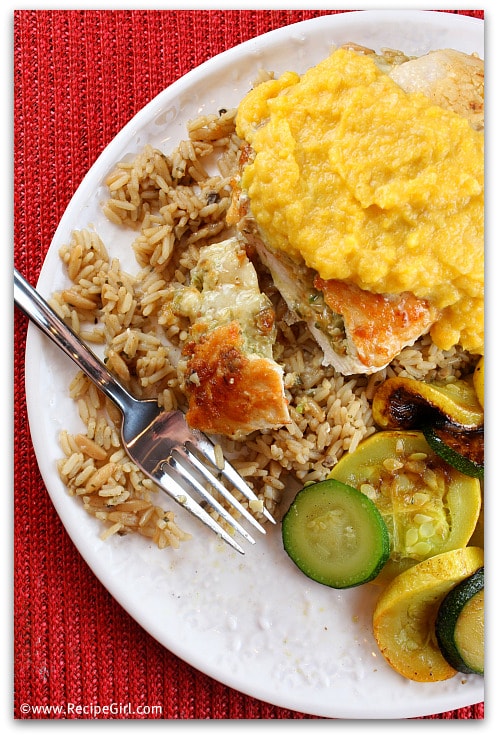 The Pumpkin Seed Pesto was a unique and desirable stuffing for the chicken, and the sharp flavor of the shredded cheddar cheese all melted inside was the perfect complement. The sauce brought it all together with the wonderful flavor and scent of cumin adding to the dish.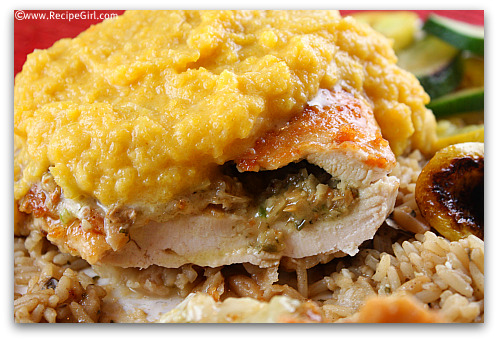 This dinner was quite an unexpected success with my family. I didn't expect my little one to enjoy the seed pesto, but he eagerly gobbled it up. My husband, well… he was happy to have a meal at home that was reminiscent of one you might find in a restaurant. I'd say this was definitely a good way to dress up plain old chicken.  And it was another big hit from one of my favorite seasonal cookbooks.
This recipe can be found here:  Chicken with Pumpkinseed Pesto and Butternut Sauce
————————————————————
Other pumpkin seed recipes on the blogs:
Wild Yeast: Pumpkin Seed Bread
Wasabimon:  Cinnamon- Pumpkin Seed Brittle
RecipeGirl:  Butternut Squash & Pumpkin Seed Rice Paper Rolls
Lisa is Cooking:  Squash- Pepita Bread