Chimichurri Sauce
Absolutely delicious with steak:  Chimichurri Sauce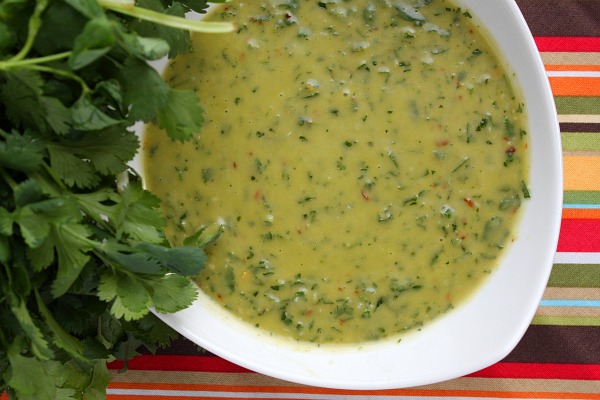 Chimichurri Sauce
This garlicky, fresh herb sauce is perfect drizzled over grilled flank or skirt steak, and chunks of rustic bread soak up the drippings rather nicely too.
Yield:
1 cup (serves 6 people)
Prep Time: 15 minutes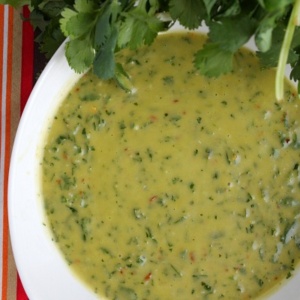 Ingredients:

1 cup fresh Italian parsley, packed
1/2 cup extra-virgin olive oil
1/3 cup red wine vinegar
1/4 cup fresh cilantro, packed
2 cloves garlic, peeled
3/4 teaspoon dried crushed red pepper
1/2 teaspoon ground cumin
1/2 teaspoon sea salt

Instructions:

Puree all ingredients in processor. Transfer to bowl.