We're coming to a close here this holiday cookie season, and I've saved the best for last. This cookie recipe is by far my favorite Christmas cookie discovery this year: Chocolate Peppermint Bark Cookies. This delightful treat comes from the December 2009 issue of Bon Appetit, and I've changed it up a little bit using these fabulous Hershey's Candy Cane Kisses.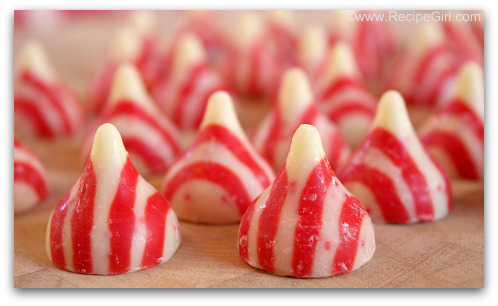 Have you had the opportunity to try these yet? A white chocolate confection with minty stripes and the very slight crunch of candy canes, these kisses are amazing. They're so amazing that I ended up buying a second bag that I have sitting in my pantry, which I'm afraid to open for fear that I won't be able to stop nibbling on them.
Here's a brief How-To (an easy recipe!):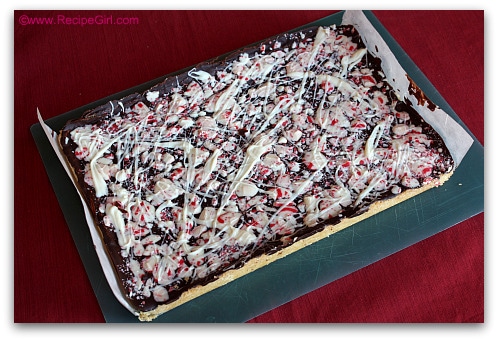 The shortbread base of the cookie is baked into a 9×13-inch pan lined with parchment. Chocolate is crumbled onto the warm, baked shortbread. It melts and then just gets spread around with a spatula. The original BA recipe calls for crumbled candy canes to be sprinkled on top. I've never been a very big fan of the crunch of candy canes in cookies, so I subbed the chopped up oh-so-fabulous candy cane kisses instead. They melt a little on top of the chocolate, but that's okay.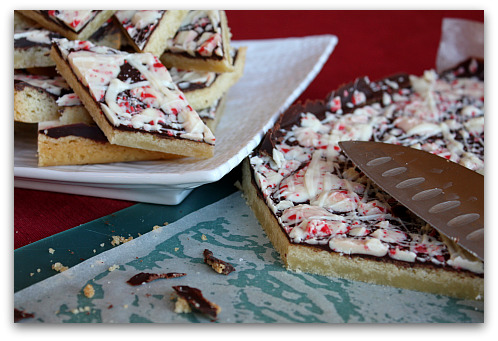 A small amount of white chocolate is melted and swirled on top. The whole thing is chilled and then lifted out of the pan and onto a flat surface for cutting. Using a large, sharp knife, you can cut the cookie bark into whatever shapes you'd like.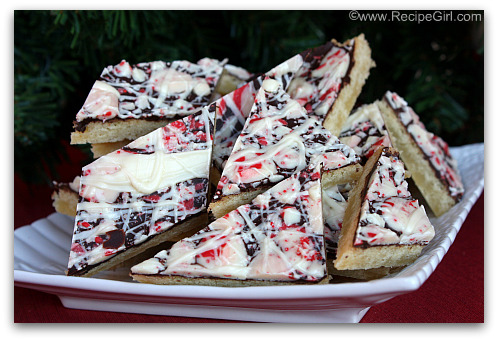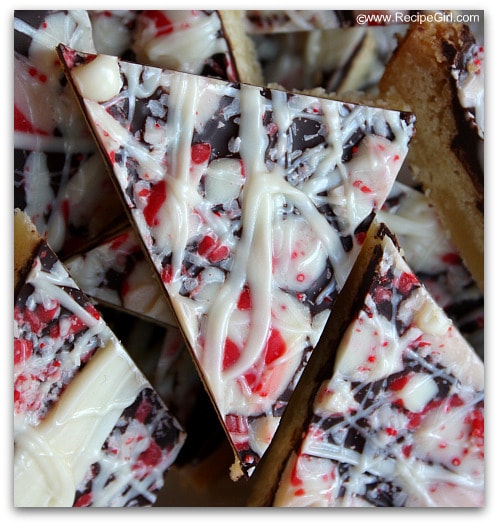 I have absolutely no idea how these taste made with crunched up candy canes, but with the Candy Cane Kisses, these shards of cookie bark are absolutely the best holiday treat I've had this year! It could be the Kisses that put them over the top, but they've definitely been added to my list of Christmas cookie favorites.  
This recipe can be found HERE.
*The Hershey's Candy Cane Kisses are a specialty flavor that you'll only find during the holidays. I've seen them both at Target and in the holiday candy section of my grocery store. (And, NO… this post is not being sponsored by Hershey's, though it should be with all of the gushing I've done over their holiday-themed Kisses lately.)