In my family, we have a celebration on Christmas Eve. Lots of us get together and share a big dinner that everyone helps to prepare. Once dinner is cleaned up, we begin preparing brunch for Christmas day… usually an overnight egg casserole and sometimes even cinnamon rolls. We wake up Christmas morning and sneak downstairs to see what Santa has put in our stockings. Chocolate and other treats are most definitely hidden in there somewhere, so that's what we nibble on while our brunch items are baking. We begin opening a few gifts from each other, and then we plan to take a break and eat before we open the rest. For those of you who also enjoy planning a holiday brunch, here are a few new ideas:
We break out mimosas 1st thing in the morning. Those & the chocolatey treats from the stockings make a good pre-brunch Happy Hour 🙂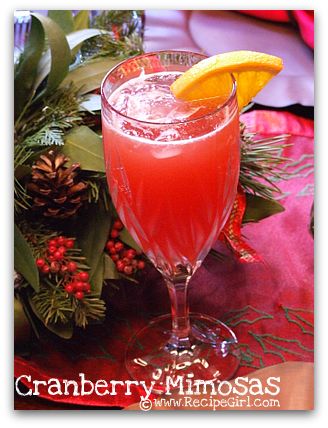 I had this egg casserole at a cookie exchange brunch that I went to this season. It was wonderful, and we'll be trying it out this year in place of our usual egg casserole (also yummy).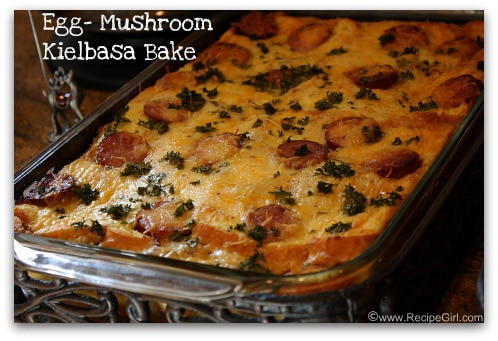 Also at the cookie exchange was an overnight French Toast recipe from Paula Deen. Yep, it's decadent but delicious.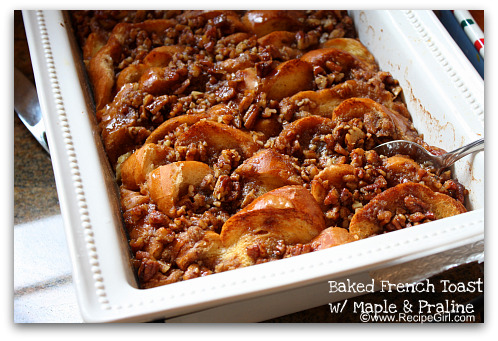 Last year I made this wonderful raspberry-filled Candy Cane Coffee Cake. I thought it was rather cute, and it was very good too… worth the effort of putting it together.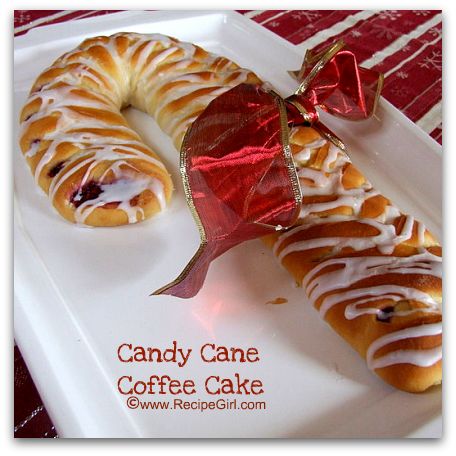 And, of course, you'll need something non-alcoholic for the kids (or those who don't drink). This brunch punch was also served at the cookie exchange party that I attended. I kept going back for more so I consider it worthy of sharing.

A few years ago we had an amazing Christmas that we celebrated in the mountains of Colorado with a ton of extended family. We decided not to exchange gifts that year, and instead we each decided to donate to a charity of our choice… something that had significant meaning to us. During our Christmas brunch, we went around the table and each shared our charity and talked about how it was meaningful to us. It was a joyful, feel-good brunch filled with stories and tears and laughter. It was also a terrific lesson to teach to our children, who donated to their own causes and learned about others.
Many happy holidays to you and your families…
Recipes above can be found by clicking on the red recipe names.
*More recipe ideas for Christmas morning can be found HERE.