I'm officially enamored with eggnog. This holiday season, I've already whipped up an eggnog bread and eggnog muffins. My husband has been eyeing an eggnog cookie recipe from a holiday cookie magazine that he'd like me to bake. My son has been begging me to make eggnog french toast. And my nephew (a chef) apparently informed my sister that my website is missing a proper recipe for eggnog itself. I guess I've got some work to do. I did manage to make a new fudge recipe using eggnog that I found to be quite delicious: Eggnog Fudge.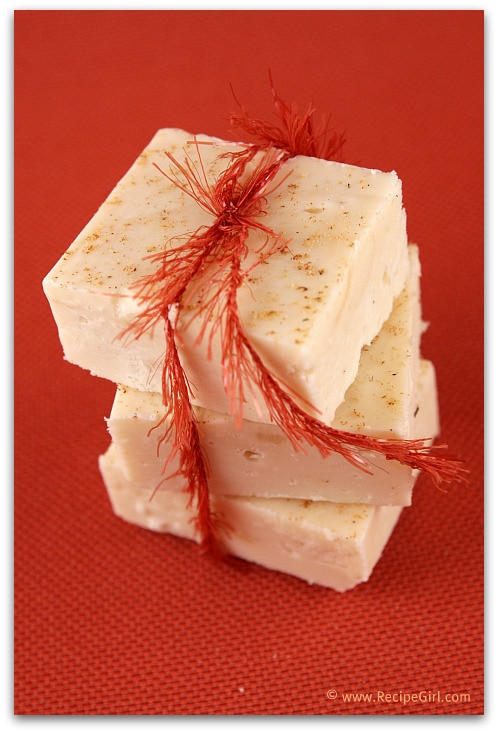 This is a white chocolate-based confection. Admittedly, I'm not a big fan of white chocolate at all. But this fudge drew me in. It's a sweet, sweet treat with a mellow eggnog flavor. Freshly grated nutmeg tops it off to make it a bit more festive.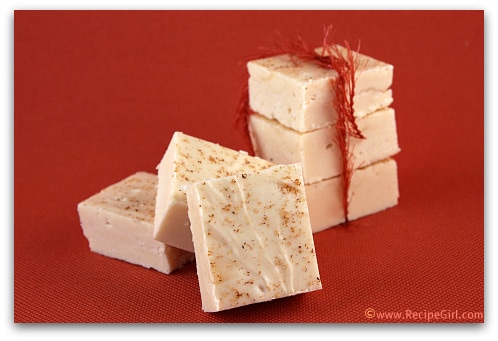 It freezes well, which is a good thing if you don't wish to have chunks of this lying around.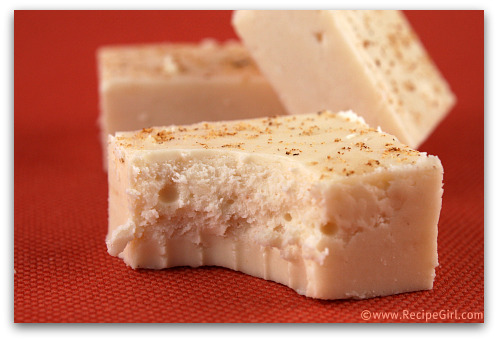 I must warn you though… it's just as easy to take a bite out of frozen fudge than it is when it's at room temperature.
This recipe can be found here:  Eggnog Fudge