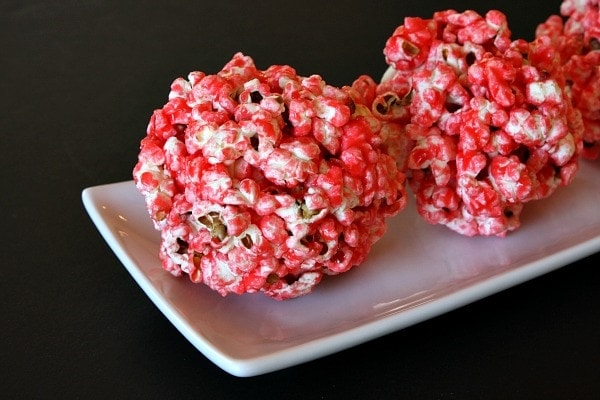 Cinnamon Popcorn Balls
Yield:
10 to 15 popcorn balls
Prep Time: 40 min
Cook Time: 3 min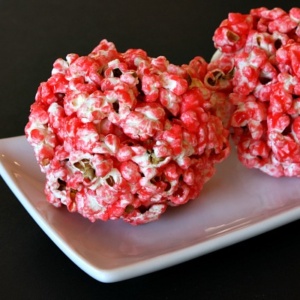 Ingredients:

5 quarts air popped corn (measure 1 1/2 cups unpopped)
1 cup granulated white sugar
1/2 cup (1 stick) salted butter
1/4 cup white corn syrup
1/2 teaspoon salt
1 cup red hot candies
1/4 teaspoon baking soda

Instructions:

1. Place popped popcorn in a paper grocery bag, picking out any unpopped kernels.

2. Mix the remaining ingredients except baking soda in a microwave safe bowl. Cook on high in microwave for 1 1/2 minutes. Stir with a wooden spoon. Cook in microwave again until red hots melt. Stir again, and then stir in the baking soda.

3. Pour the syrupy mixture over the popcorn and stir the mixture to coat the popcorn. Close the top of the bag and shake it to coat the popcorn more, open and stir again.

4. Pour popcorn out onto a counter lined with waxed paper and spread out to cool (or shape into popcorn balls and then let cool).

5. Popcorn should be kept in airtight baggies or an airtight container.