Crescent Dinner Rolls
These soft and fluffy Crescent Dinner Rolls are made from an easy-to-work with yeast dough…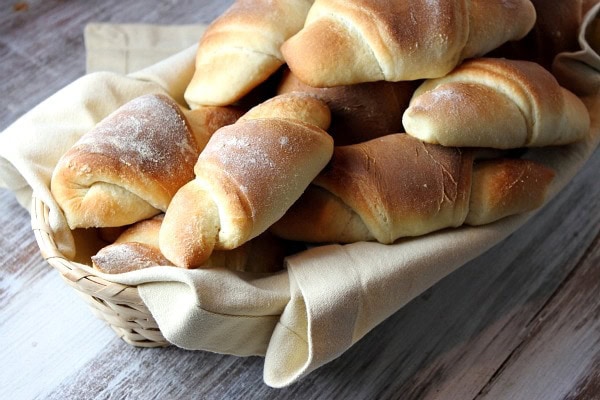 I've actually already had Thanksgiving in my house… sort of.  I spent a couple of days last weekend preparing all kinds of Thanksgiving side dishes, threw a couple of turkey breasts in the crockpot, and then got to work making these homemade Crescent Dinner Rolls.  I've saved this recipe from Taste of Home for a long while.  It was high time I finally made them!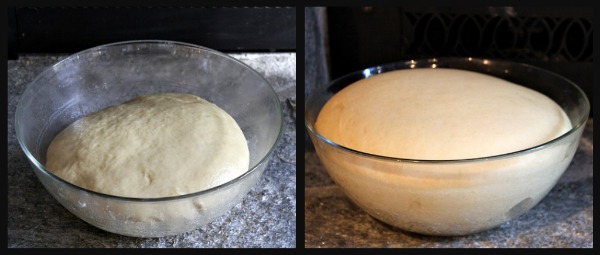 The dough is pretty simple to work with.  You can use a stand mixer and have it do the mixing and kneading for you, or you can certainly do it the old-fashioned way- stirring with a strong wooden spoon and putting all of your strength and oomph into kneading the dough by hand.  I let the dough sit by my fireplace to rise.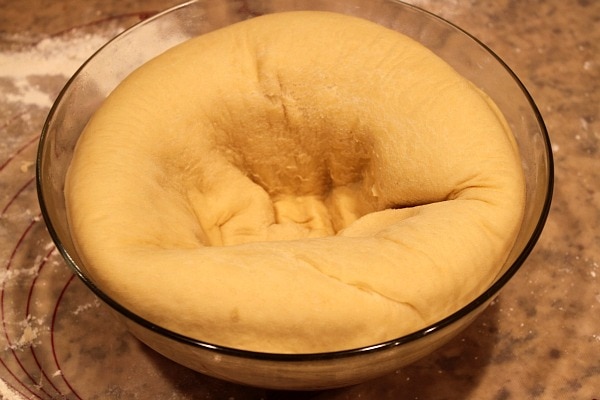 After rising, the dough gets a little punch-down action…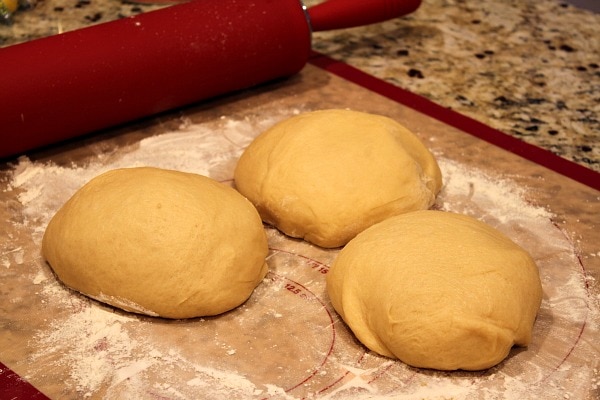 … then it's divided into three equal pieces.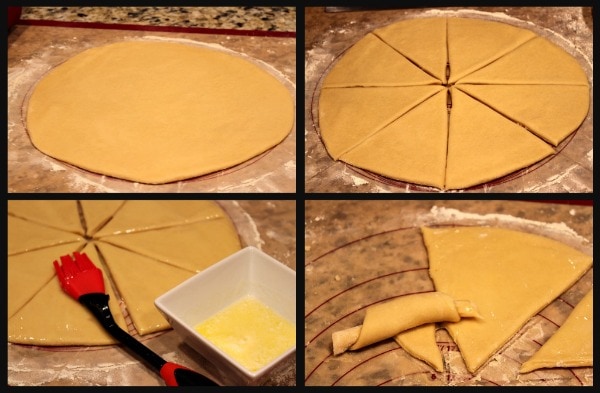 Each piece is rolled into a circle.  I was surprised how easy this dough was to roll out.  Not even a hint of being sticky or anything!  Cut into wedges, brush with butter, and roll up!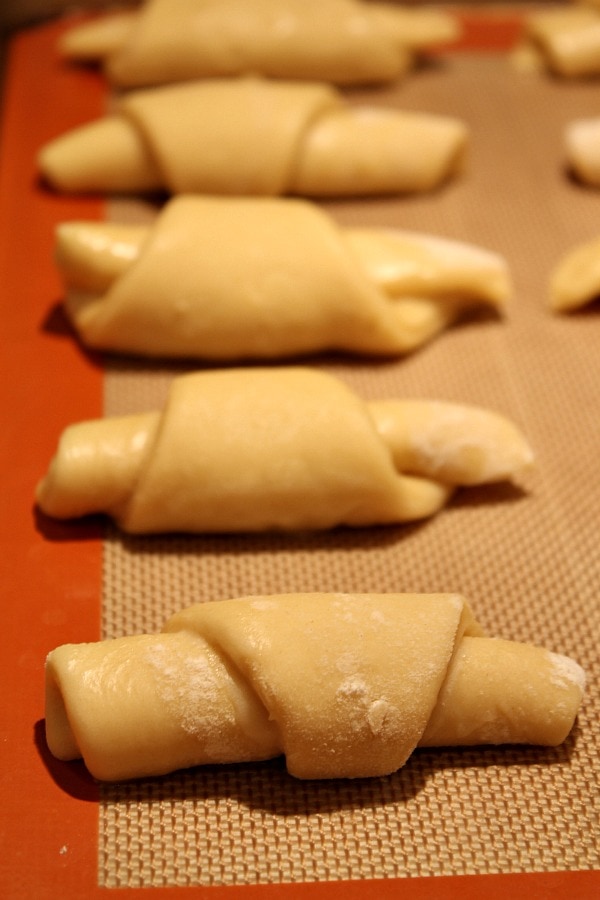 Set them seam-side down on a baking sheet.  BAKE!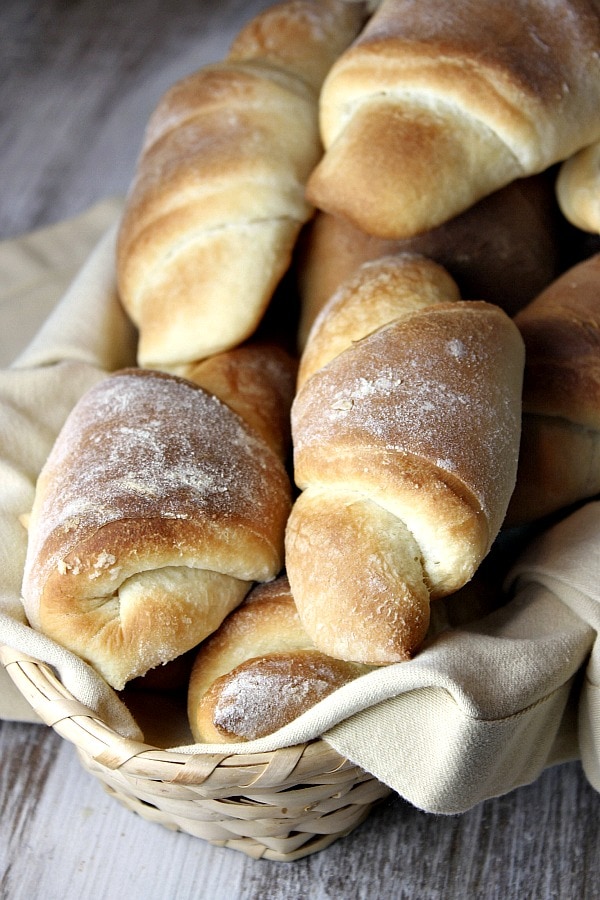 They come out nice and tender and pull-apart delicious.  If you want to make them ahead of your busy dinner serving time, just wrap them in foil and heat them a little bit in the oven to warm them up.
I ended up preparing so much food last weekend that we ended up inviting our neighbor and his two teenage daughters over for dinner.  We had a festive feast, and they were eager taste testers for all of my food.  I LOVE THAT!
So… will you be making homemade rolls for Thanksgiving?
Crescent Dinner Rolls
Yield:
2 dozen rolls
Prep Time: 40 min + rising
Cook Time: 10 min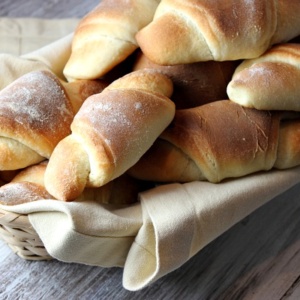 Ingredients:

One .25-ounce package active dry yeast
1/4 cup warm water (110° to 115°F.)
1 tablespoon + 1/2 cup granulated white sugar, divided
3/4 cup warm milk (110° to 115°F.)
3 large eggs, lightly beaten
1/2 cup unsalted butter, softened
1 teaspoon salt
5 to 5 1/2 cups Gold Medal® All-Purpose Flour
melted butter

Instructions:

1. In a large mixing bowl, dissolve yeast in warm water. Add 1 tablespoon sugar; let stand for 5 minutes. Add the milk, eggs butter, salt and remaining sugar. Stir in enough flour to form a stiff dough. Turn onto a floured surface; knead until smooth and elastic, about 6 to 8 minutes. Place in a greased bowl, turning once to grease top. Cover and let rise in a warm place until doubled, about 1 1/2 hours.

2. Punch dough down. Divide dough into thirds. Roll each into a 12-inch circle; cut each circle into eight wedges. Brush with melted butter; roll up wedges from the wide end and place, pointed end down, 2 inches apart on greased baking sheets. Cover and let rise in a warm place until doubled, about 30 minutes.

3. Bake at 375°F. for 10 to 12 minutes or until golden brown. Remove from pans to wire racks.