It was essential that I figure out a way to use up those majorly addicting little chocolate malted eggs that magically appeared in my shopping cart the other day. So here's an easy recipe I put together for Parade Magazine's food blog: Easter Candy Bark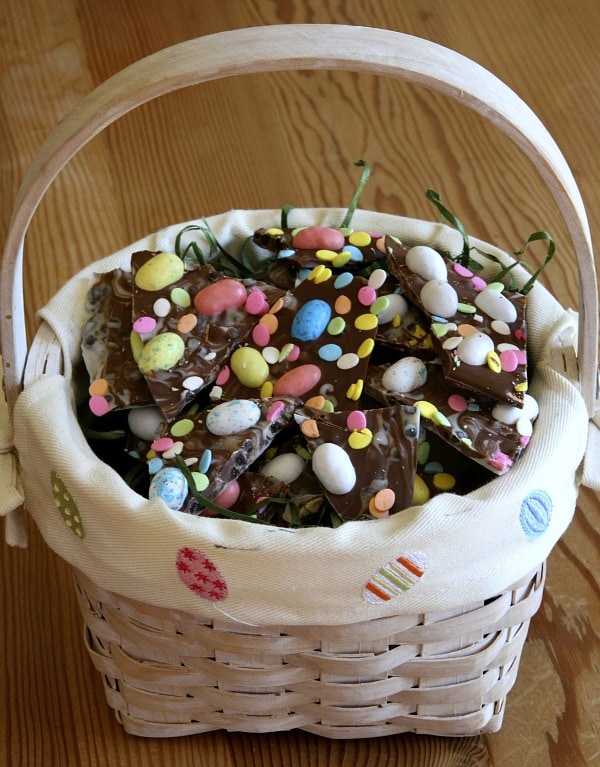 I was inspired to make this bark when I spotted this adorable Easter Egg Bark on this gorgeous blog: A Pretty Life. In Jo-Anna's version, she uses white chocolate and jellybeans. So cute.
My version uses Hershey's Bars (both Milk Chocolate and Cookies & Cream), mini chocolate eggs and a few sprinkles. That's it! So easy.
Get the recipe here > Easter Candy Bark