Here's the book I've been most excited about coming out this year!!! >> FutureChefs:  Recipes by Tomorrow's Cooks Across the Nation and the World
I guess I should tell you the reason I'm so excited… my son Brooks (RecipeBoy) is featured in the book!  It's also a terrific read- featuring young foodies (ages 5 to 18) from all over the world.  Inspirational stories of what these kids are doing in their local communities and across the web are included, as well as delicious recipes too!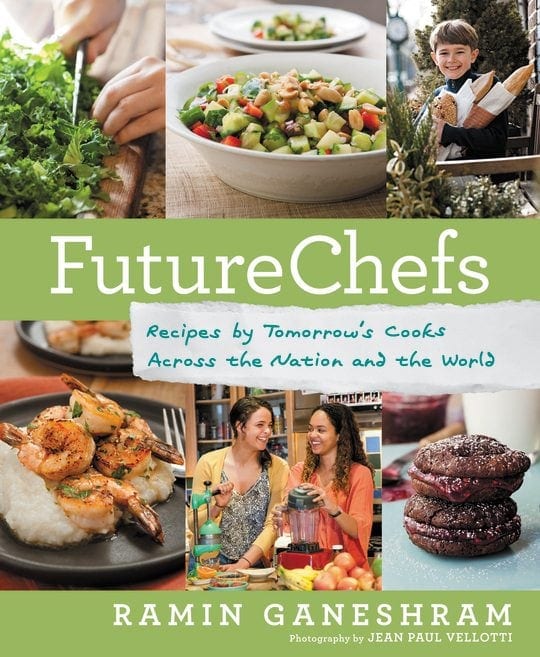 About the book:  There are 150 recipes from cooking-obsessed kids and teens from a variety of social and cultural backgrounds.  This is a sampling of our culinary future!  The author is veteran journalist and trained chef Ramin Ganeshram.  She shares profiles of young foodies whose experience varies from cooking contest winners, food bloggers, activists and brand-new cooks in the kitchen.  The book shares their passion, their stories and their recipes.  It's a terrific book to share with your own children, reading through the profiles to see what each of these kids is accomplishing at such a young age in the world of food.  It's truly an inspiring read.
Here are a few of the kids who are featured in the book: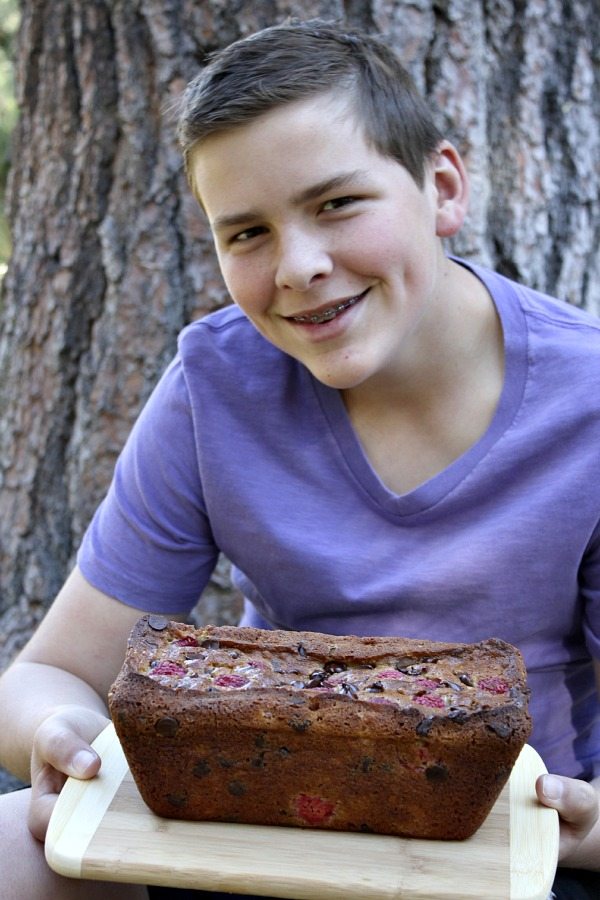 Brooks Lange- age 13 (Reno, Nevada):  My son!  He was given a food blog for his 10th birthday- RecipeBoy.com, where he has shared 100 recipes since its debut.  Brooks (along with his Mom) acted as a spokesperson for McCormick Spices.  He has been hired to create recipes for brands, and he has won a few recipe contests too.  Having recently moved to Reno from San Diego, Brooks hopes to get involved in his new city doing some charity fundraising using his food industry connections.  Brooks' Raspberry- Dark Chocolate Banana Bread recipe was inspired by his love of chocolate and fresh raspberries.  The recipe is included in the book, but you can also find it on his RecipeBoy blog.  You can follow Brooks' food adventures on Instagram and Twitter.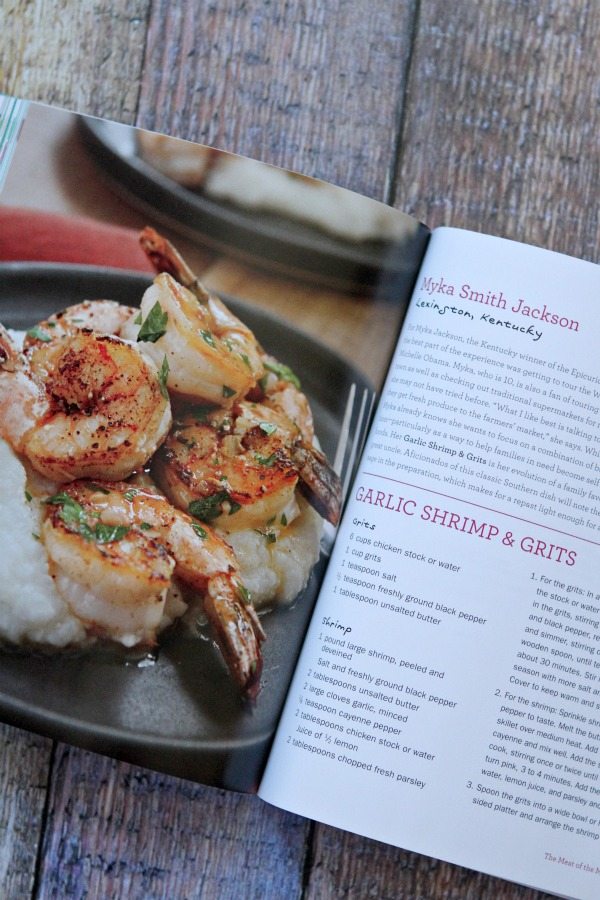 Myka Smith Jackson- age 10 (Lexington, Kentucky):  Myka was the Kentucky winner of Epicurious.com's Healthy Lunchtime Challenge- the prize being a trip to the White House!  She's a fan of touring her local farmer's markets to look for new things she hasn't tried before.  Her Garlic Shrimp & Grits recipe is her version of a family favorite traditionally prepared by her great uncle.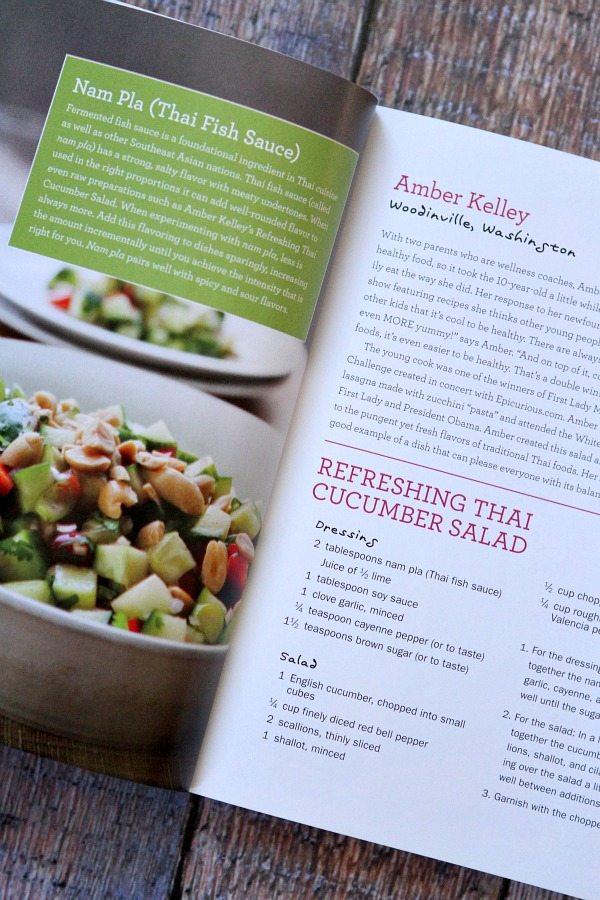 Amber Kelley- age 10 (Woodinville, Washington):  With two parents who are wellness coaches, Amber has never eaten anything but clean, healthy food.  She started an online cooking show featuring recipes she thinks other young people might be encouraged to try.  She wants to show other kids that it's cool to be healthy and that there are always healthier options that are just as yummy.  Amber created this Refreshing Thai Cucumber Salad as a way to introduce other people her age to the pungent yet fresh flavors of traditional Thai foods.  You can visit Amber on her food blog- Cook With Amber.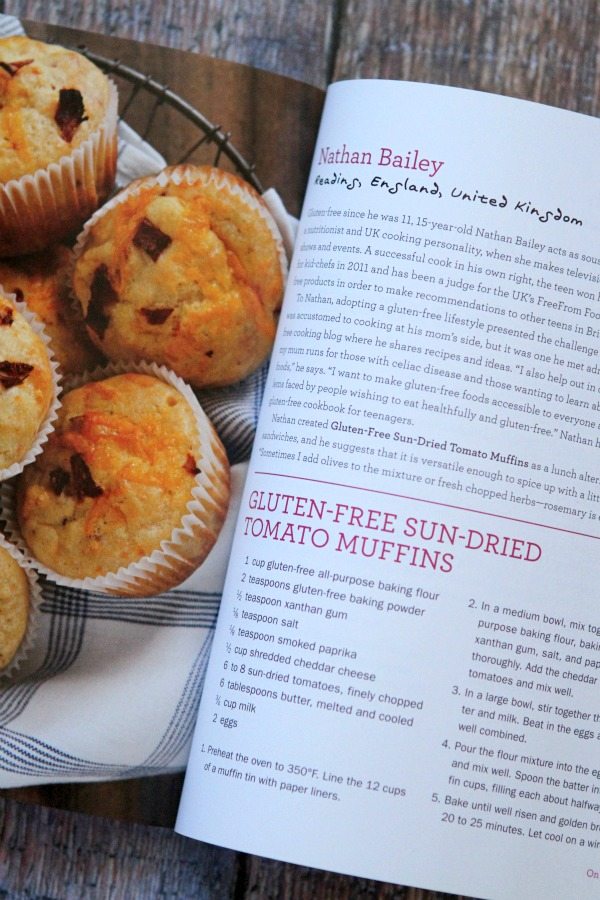 Nathan Bailey- age 15 (Reading, England, United Kingdom):  Nathan won his first cooking competition for kid-chefs in 2011.   He acts as a sous chef for his mother (a UK cooking personality) helping out in cookery demonstrations that his mom runs for those with celiac disease and others who want to learn about healthy gluten-free foods.  He adopted a gluten-free lifestyle when he was 11, started a gluten-free cooking blog and hopes to one day write a gluten-free cookbook for teenagers.  Nathan created these Gluten-Free Sun-Dried Tomato Muffins as a lunch alternative to sandwiches.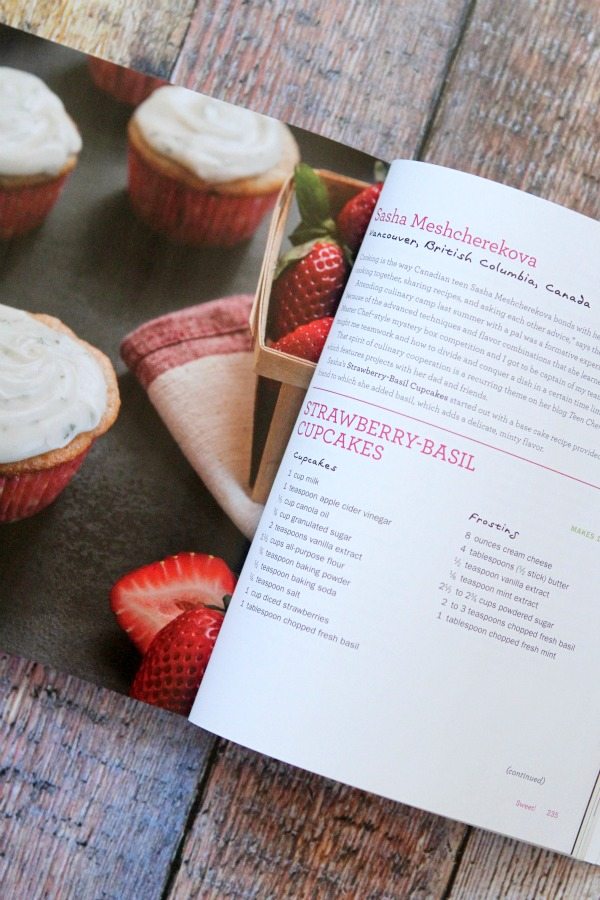 Sasha Meshcherekova- age 14 (Vancouver, British Columbia, Canada):  Sasha enjoys bonding with her friends over cooking.  She attended a culinary camp last summer, learning advanced techniques and flavor combinations.  She created these Strawberry- Basil Cupcakes by using a base cake recipe from a foodie friend, adding basil make things interesting!