Goat Cheese Tarts
These Goat Cheese Tarts look very elegant and pretty, but they are so easy to make!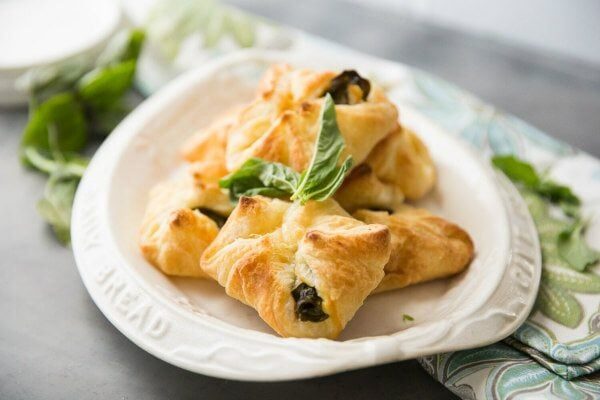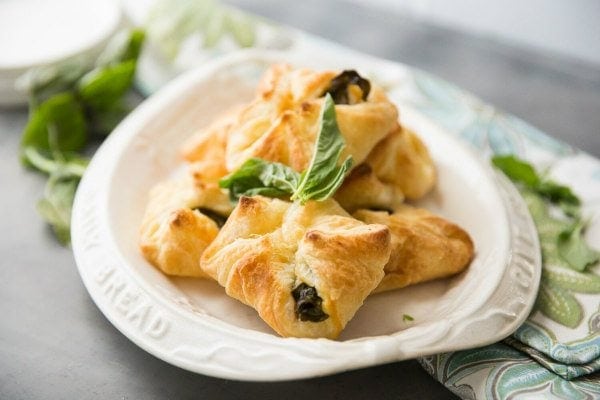 Plan to make these for a gathering of friends.  They are cute appetizers, but they are also a nice addition to a dinner party alongside soup or salad.
Melted goat cheese is baked up in a piece of puff pastry, with a hint of fresh basil tucked in there too.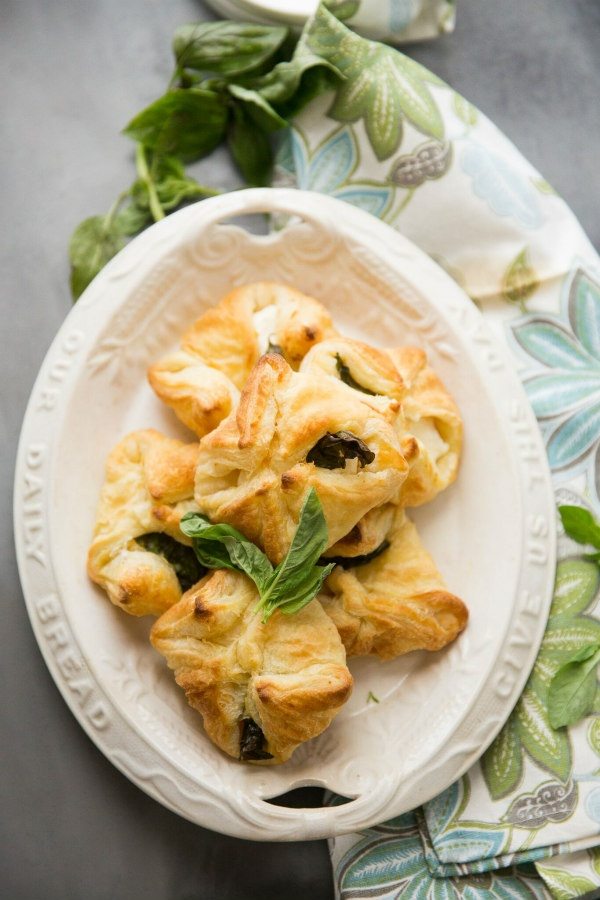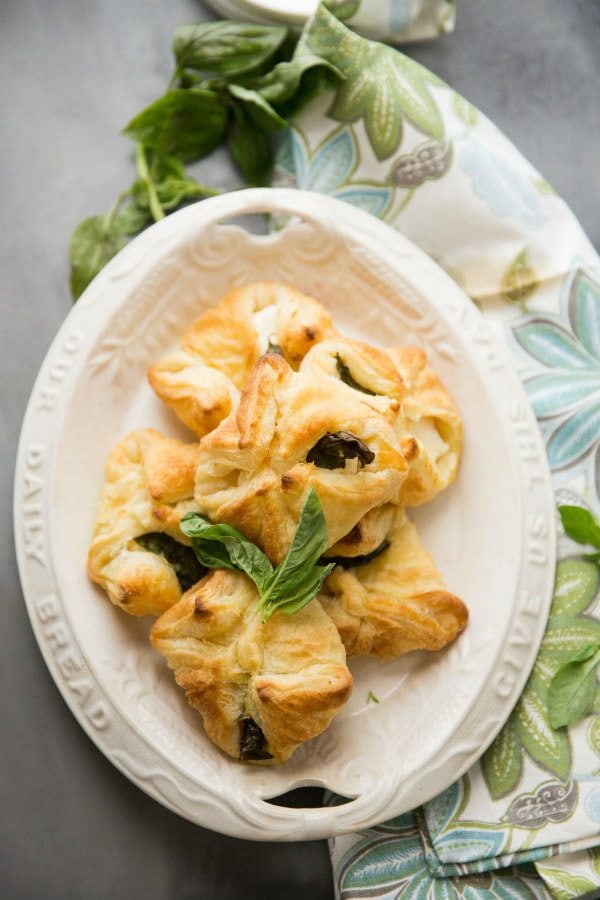 Yield:
6 servings
Prep Time:20 minutes
Cook Time:15 minutes
Ingredients:
1 sheet puff pastry, thawed
8 ounces goat cheese (two 4-ounce logs)
1 large egg, beaten
6 sprigs fresh basil
Directions:
Preheat oven to 450 degrees. On a lightly floured surface, cut pastry into 6 equal portions. Roll each portion into 6x6-inch square. Cut each cheese log into 3 equal portions.
Arrange each cheese portion on pastry square. Brush edges of pastry with the egg. Draw the sides of the pastry up to form a pyramid. Press edges together halfway up the sides, leaving the center open. Tuck a sprig of basil into the center of each tart.
Arrange tarts on baking sheet. Bake 15 minutes or until cheese softens and pastry is golden brown and puffed. Serve warm.
SOURCE:  RecipeGirl.com
Here are a few more goat cheese appetizers you might enjoy: