Figs. I really hated them as a child. My lovely Swedish grandmother often baked fig-filled cookies that were frankly just plain icky, and as a result, I grew up with a severe dislike for figs.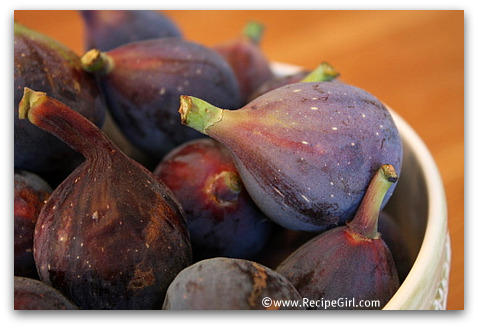 I've been slightly more adventurous as an adult. I made a chicken dish with figs last year that I fell madly in love with. I churned up fresh fig ice cream this summer that was absolutely dreamy. And I've even taken to slicing fresh figs in half and popping them into my mouth, savoring the sweetness and texture that figs tend to bring.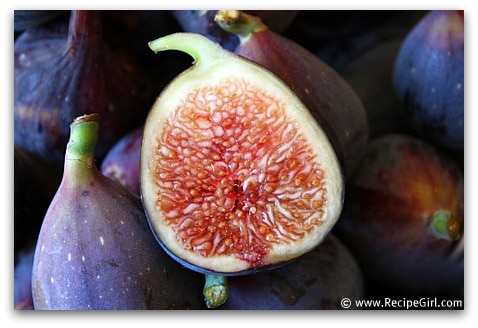 I had just a handful of these gorgeous, delicious wonders (picked up at Specialty Produce) to create something with one recent summer eve. Since we were grilling up some other things for dinner, I decided to throw the figs on the grill too.


Drizzled with a little bit of olive oil, I grilled them just until they were soft and then slid them onto a cutting board and chopped them up. I sliced a baguette and grilled some bread slices too.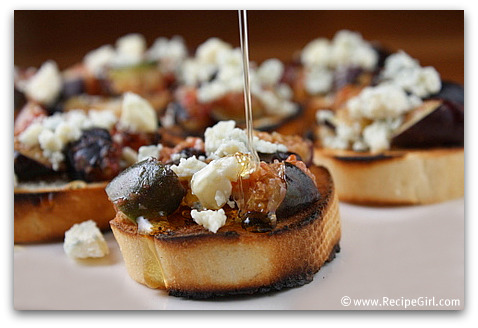 The grilled bread was topped with a spoonful of grilled, chopped figs, a sprinkle of gorgonzola and a drizzle of honey.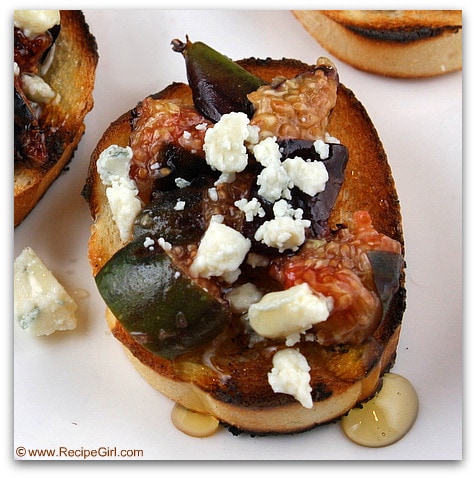 This turned out to be one delicious fig experiment.  My 8 year old gobbled these up as eagerly as my husband and I did.   The bruschetta were a nice prelude to a light dinner of grilled fish and watermelon salad.  Perfect for summer.
I'm delighted that it appears my child is growing up with an appreciation for figs instead of harboring hatred for this underappreciated fruit. Perhaps one day he'll be able to tell a story on his food blog about how his mother did fabulous things with figs.  I'd sure prefer that over the alternative… a story about how I made him eat icky cookies.  I guess I'll have to try baking up some figgy cookies to see if I can shake this icky-fig-cookie-feeling once and for all.
This recipe (not icky) can be found here: Grilled Fig Bruschetta
——————————————
Other delicious fig recipes on the blogs:
The Leftover Queen:  Fig & Sage Grilled Pizza
Closet Cooking:  Fig & Brie Panini w/ Prosciutto
80 Breakfasts:  Fig & Honey Cookies
Eating Out Loud:  Cinnamon Fig Jam
Fat Free Vegan Kitchen:  Skinny Fig Bars