Grilled Teriyaki Flank Steak
This recipe for Grilled Teriyaki Flank Steak has a nice marinade that turns out a very tender meat.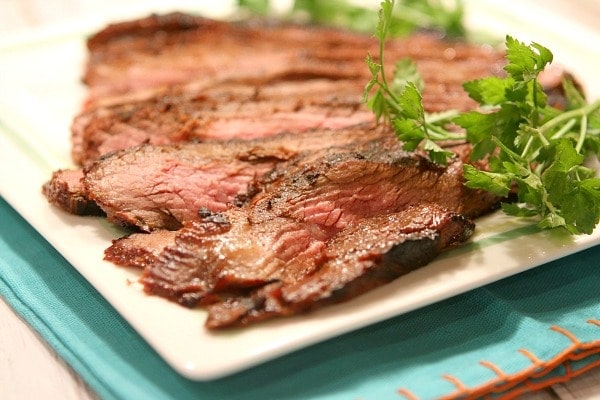 Is it grilling weather yet where you live?  For us… today = no.  Last week = yes.  Next week = no.  The weather has been a little iffy around here in the Reno/Tahoe area.  We've had some beautiful, summery days, we've had a little bit of rain, and we've had springtime snow too!  It can't seem to make up its mind.  I'm really ready for warm weather though.  We've just had our back deck fixed up and repainted, I'm spiffing up the outdoor furniture, and I'm ready to have some outdoor barbecues!  This recipe for Teriyaki Flank Steak will be perfect for our warm days of grilling.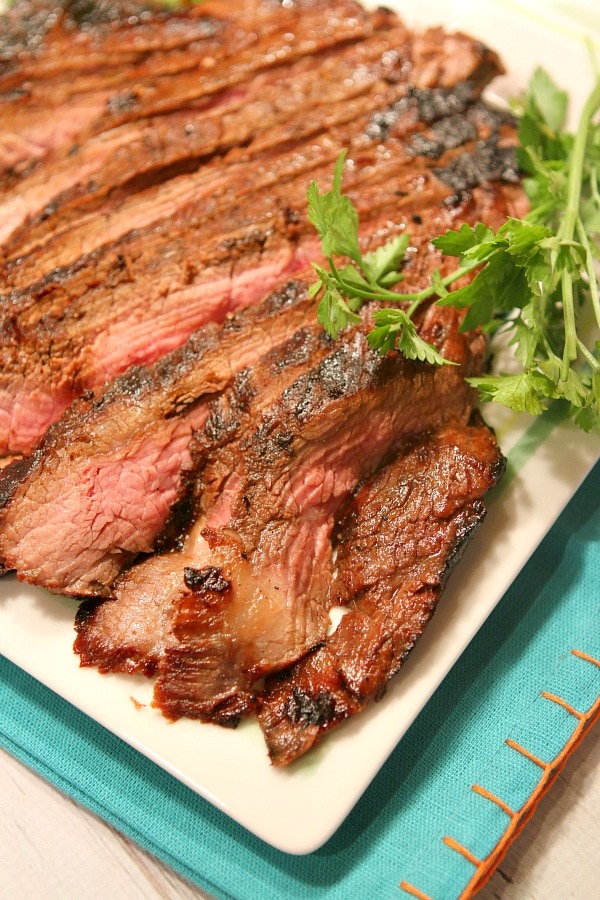 The flavor on this marinade is delicious (better than a bottled marinade for sure), and it turns out a very tender meat.  Be sure to slice flank steak thinly– against the grain– for the best results.  Now get outside and do some grilling!
Grilled Teriyaki Flank Steak
Yield:
6 servings
Prep Time: 10 minutes + marinating time
Cook Time: 10 minutes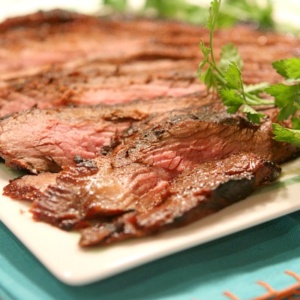 Ingredients:

2 pounds flank steak
1/2 cup vegetable or canola oil
1/2 cup soy sauce
2 tablespoons honey
2 tablespoons white vinegar
1 tablespoon freshly grated ginger
1 teaspoon garlic powder
1 green onion, finely chopped

Instructions:

Combine flank steak with all other ingredients in a large freezer zip bag. Marinate for at least 8 hours, or overnight.
Heat grill and barbecue steak until desired doneness.
Cut steak against the grain in thin slices.

Nutrition:

Nutritional information per serving (6 servings):  Calories 367, Fat 23g, Sat Fat 6g, Cholesterol 75mg, Sodium 622mg, Potassium 571mg, Carbohydrates 6g, Fiber .1g, Sugar 4.5g, Protein 32g
Weight Watchers Points:  Freestyle SmartPoints: 9, SmartPoints: 9, PointsPlus 9
SOURCE: RecipeGirl.com
Here are a few more grilled flank steak recipes you might enjoy: