Happy Hour originated in the US Navy in the 1920's. "Happy" was given the meaning of "slightly drunk." Today, many bars and restaurants give drink discounts and run appetizer specials for Happy Hour between the hours of 4pm and 7pm during the work week. Workers use it as an excuse to have a drink and 'unwind 'after work.
Apparently Massachussetts doesn't recognize my favorite time of day. In conversations with residents on our vacation, they confirmed that the bars in MA do not celebrate Happy Hour. Could this be true?? Yes, it is. Wikipedia confirms that Massachussetts was one of the first US States to ban Happy Hour in 1984. Hmmmm. Strange. So we were forced to create our own Happy Hour on the Beach with a few fun appetizers (and drinks, of course).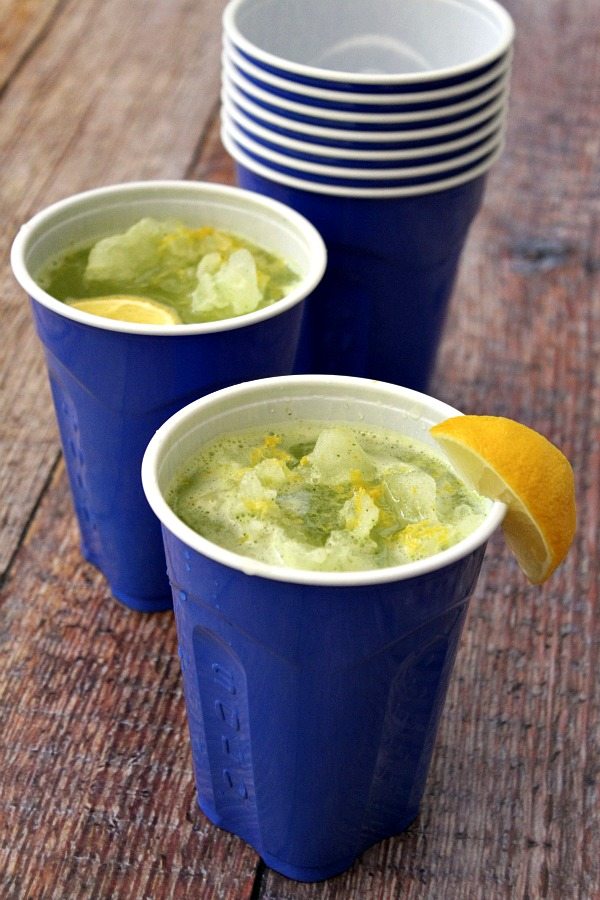 Our Happy Hour beverage of choice: Electric Lemonade. Have one too many of these (there's vodka involved) and you'll be sleeping on the beach the following day. It's good stuff… but it'll knock you on your butt if you're not careful.
This was the hit of Happy Hour:
Layered Greek Dip
. Sooooooooo simple to put together, this prize-winning recipe from
Better Homes and Gardens
has layers of cream cheese, hummus, cucumbers, tomatoes, feta, Kalamata olives, etc. We dunked baked pita chips into this fab dip.
This Party Bean Dip was also really good. It's a Cooking Light recipe so it was nice to have a lower fat option. The original recipe calls for making your own baked tortilla chips (which we didn't do). We just used regular old tortilla chips for dipping.
Grilled Quahogs (KO-hogs) were also on the menu. Quahogs are simply 'hard- clams.' To grill them, you toss them on a preheated grill, close the lid and wait until they pop open. We ate ours with a bit of hot sauce, a squeeze of lemon and a sprinkle of cilantro. Yum!!

We had a few little friends trying to join in on the fun.
The evening concluded with a little bit of bocce ball on the beach at low tide.
Anyone else have HH banned in their part of the world? I find that so odd. But then again… I can see how some people might get a little too 'happy' and cause quite the ruckus. We simply enjoyed our drinks and appetizers and were happy to be with friends and relatives at the beach. Not terribly rowdy. Though there were a few cousins who turned up the Irish music and performed some Irish dance for us in the sand. That's about as crazy as we got at our little Happy Hour.

All of the recipes above can be found by clicking on recipe titles.