Hoisin Orange Chicken Tenders
Here's a super easy, family friendly dinner recipe:  Hoisin Orange Chicken Tenders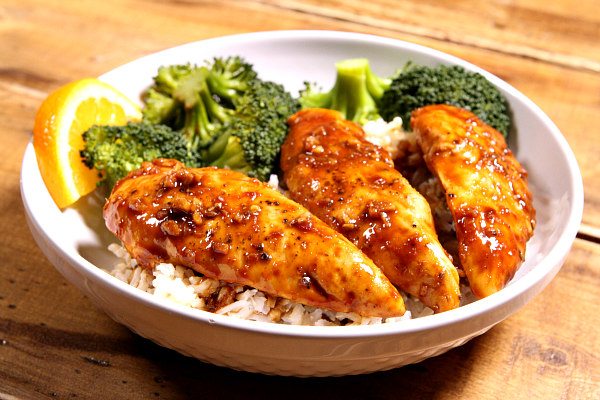 I like working with chicken tenders because they're easier to cut when eating… and they tend to stay more "tender" than full-sized chicken breasts.  In this recipe, the chicken tenders are quickly sauteed on each side, and then a simple sauce is added to coat the chicken.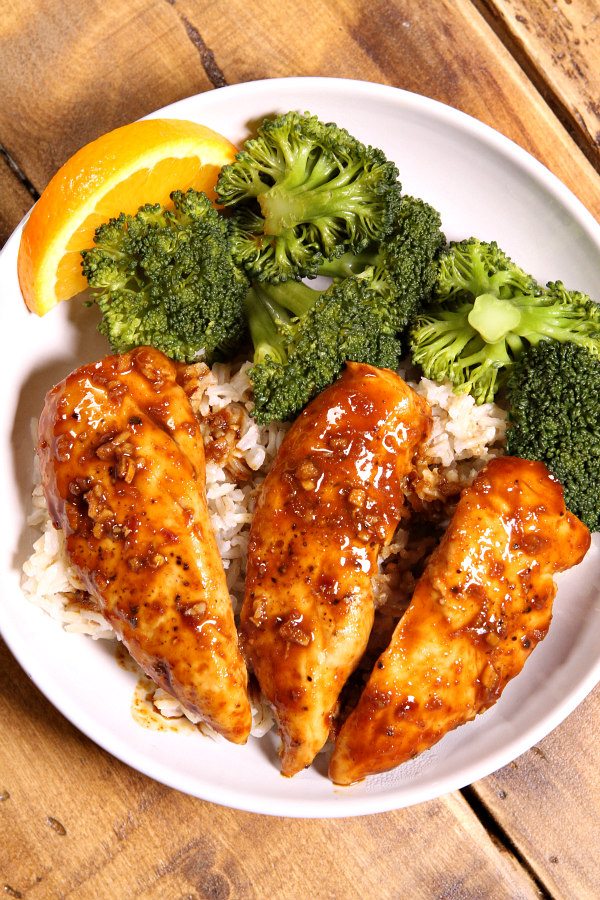 It's perfect for serving the chicken over rice… with the sauce drizzled over all.  The broccoli is totally optional.  My son would tell you that it's totally not necessary 🙂 🙂 (he doesn't like broccoli!)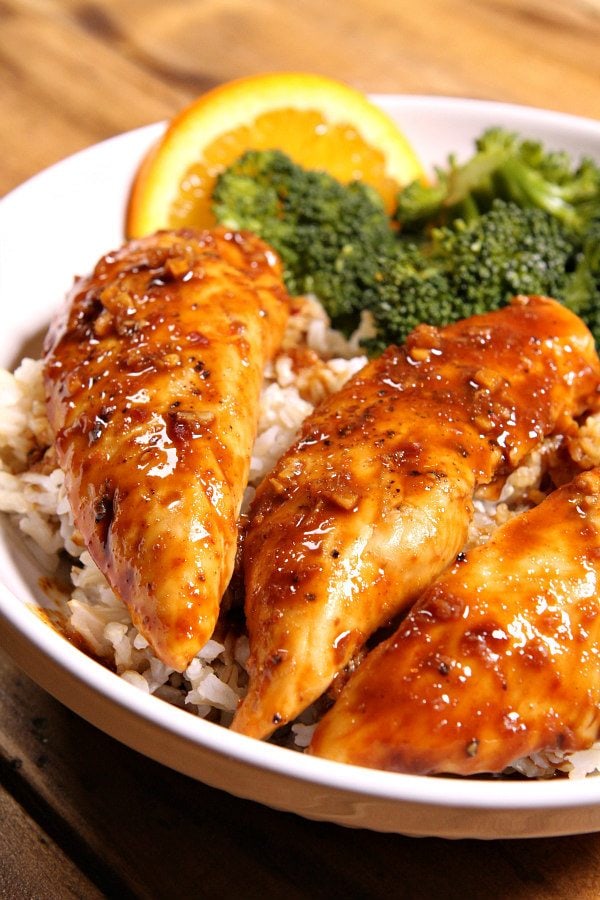 Count this in as an easy, weeknight dinner recipe.  Kids will like it too, but go easy on the pepper flakes if the kiddos are weary of anything with a little bit of spice.  This isn't a spicy dish, but picky kids will likely detect the small amount that there is.  Enjoy!
Hoisin Orange Chicken Tenders
Yield:
4 servings
Prep Time: 15 minutes
Cook Time: 10 minutes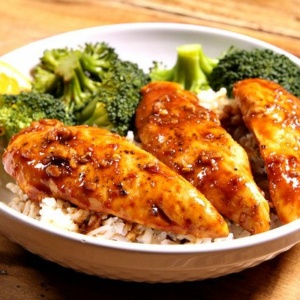 Ingredients:

1 1/2 pounds chicken tenders, sprinkled with salt and pepper
1 tablespoon canola oil
2 medium cloves garlic, chopped finely or minced
zest from 1 medium orange
1/2 cup freshly squeezed orange juice
1/4 cup hoisin sauce
1 tablespoon finely chopped fresh ginger
1/8 teaspoon hot pepper flakes
steamed rice, for serving (optional)

Instructions:

Heat the oil in a large, nonstick skillet over medium-high heat.  Add the chicken and cook until golden- about 4 minutes, then flip and cook on the other side until cooked through- about 4 more minutes.  Remove the chicken to a plate and wrap with foil to keep warm.
Add the garlic to the pan and cook 30 seconds.  Add the remaining ingredients to the pan; stir and bring to a boil; continue to stir and boil until the mixture is slightly thickened.
Return the chicken to the skillet; spoon the sauce over the chicken to coat.  Serve chicken over rice, if desired, with sauce drizzled on top.

Nutrition:

Nutritional information per serving (1/4 of the chicken/sauce- does not include rice):  calories: 250, fat: 5.6g, sat fat: .4g, cholesterol: 98mg, sodium: 327mg, potassium: 94mg, carbohydrates: 11.3g, fiber: .6g, sugar: 3.9g, protein: 38.4g
Weight Watchers Points:  Freestyle SmartPoints: 3, SmartPoints: 6, PointsPlus:  6, Old Program:  5
SOURCE:  RecipeGirl.com
Here are a few more recipes using chicken tenders you might enjoy: