Honey Sesame Pork Tenderloin
This recipe for Honey Sesame Pork Tenderloin has been a family-favorite for years.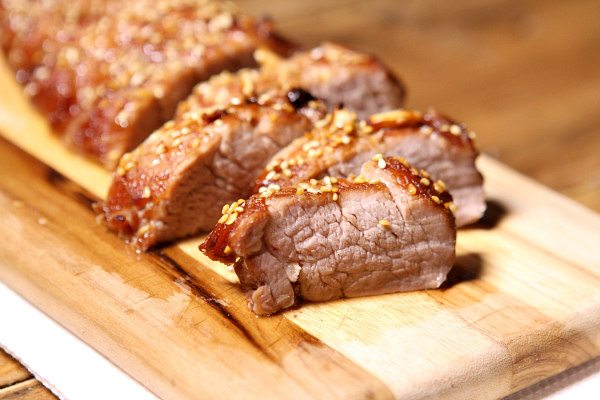 It's very easy to make, and the recipe turns out some excellent, tender pork medallions.  It's always a big hit for dinner!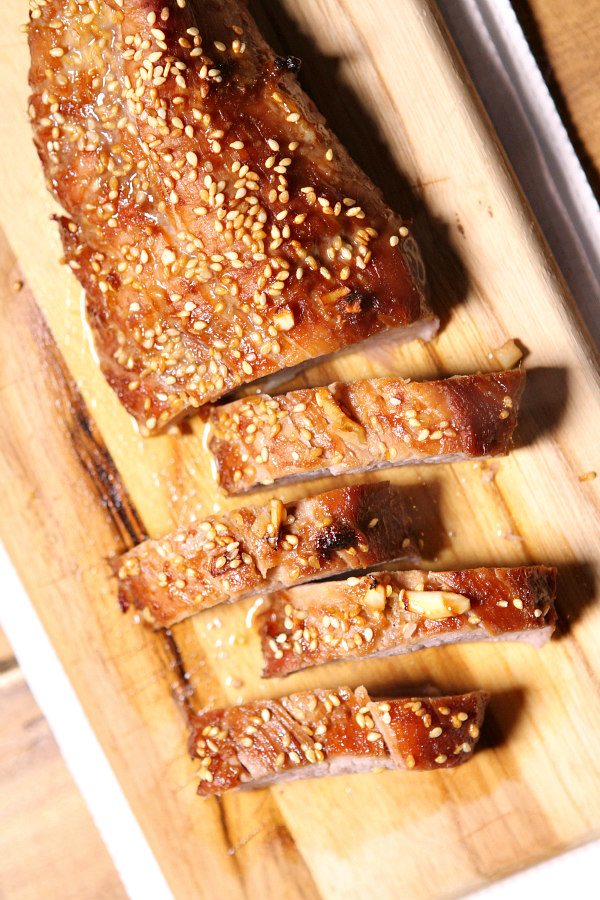 So when your family is tired of chicken (like mine!!), make some pork tenderloin for them.  You know- the "other" white meat!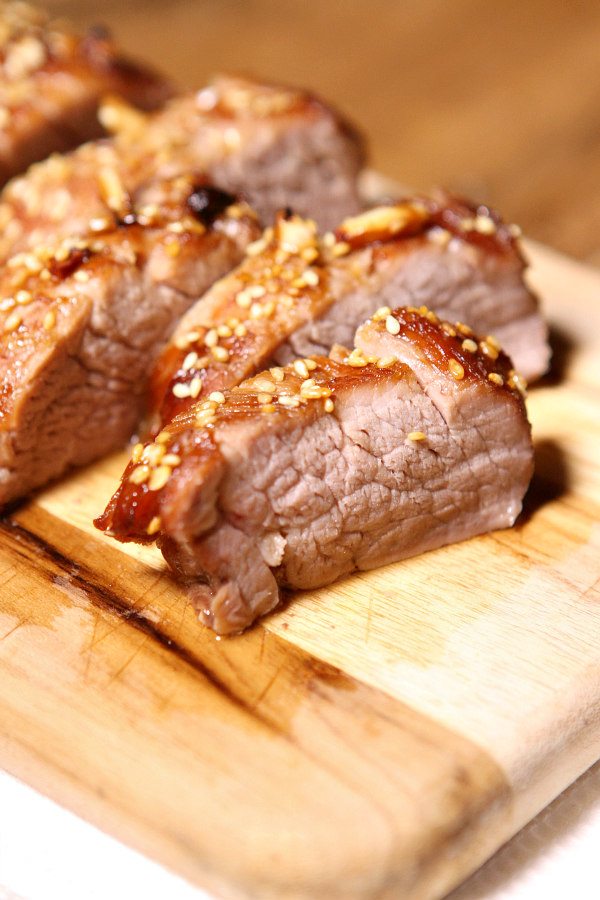 Yield:
6 servings
Prep Time: 25 minutes
Cook Time: 30 minutes
Ingredients:
1 1/2 pounds pork tenderloin
1/2 cup soy sauce
2 cloves garlic, minced
1 teaspoon freshly grated ginger
1 tablespoon canola or vegetable oil
1/4 cup honey
1 tablespoons brown sugar
about 1 teaspoon sesame seeds
Directions:
Rinse the pork and pat dry- remove the silverskin (if still there). Trim any fat. Place in large ziploc freezer bag.
In a medium bowl, whisk together the soy sauce, garlic, ginger, oil, honey and brown sugar.  Pour the marinade over the tenderloin and seal the bag. Marinate in the refrigerator for 2 hours.
Preheat the oven to 300 degrees F.
Drain the marinade from the bag. Place the tenderloin on a roasting pan and sprinkle with sesame seeds.
Bake 25 to 35 minutes, or until a meat thermometer inserted into the thickest portion registers 145 degrees.
Let rest for 5 to 10 minutes, then slice into medallions and serve immediately.
Nutrition:
Nutritional Information Per Serving (recipe divided by 6) Calories 177, Total Fat 4.4g, Saturated Fat 1.9g, Cholesterol 0mg, Sodium 444g, Potassium 15.3mg, Carbohydrates 8.5g, Dietary Fiber .1g, Sugar 7.3g, Protein 25.8g
Weight Watchers Points:  Freestyle SmartPoints 4, Original SmartPoints:  4, PointsPlus: 4, Old Program:  4
SOURCE: RecipeGirl.com
Here are a few more pork tenderloin recipes you may enjoy: