As I typed my chosen title of this post, I just realized that it sounds like a horrible ad or informercial of some kind.  It's not.  I have seemingly a zillion friends who have attempted to follow the Whole30 program, and I thought I must give it a shot.  And now I must share HOW I LOST 15 POUNDS IN 30 DAYS FOLLOWING WHOLE30.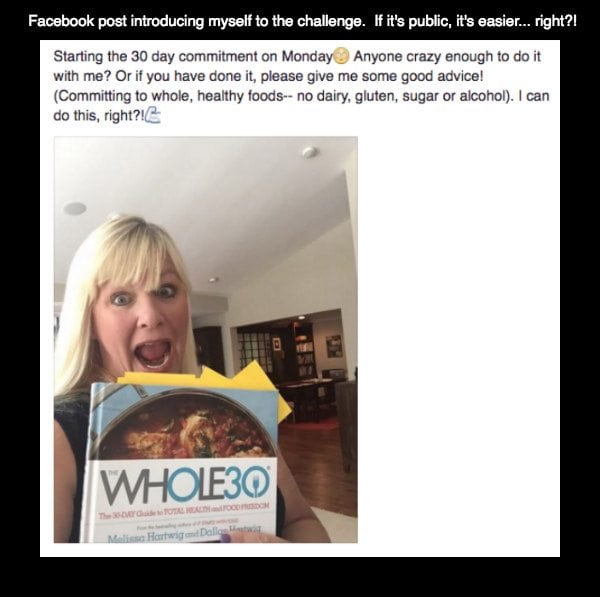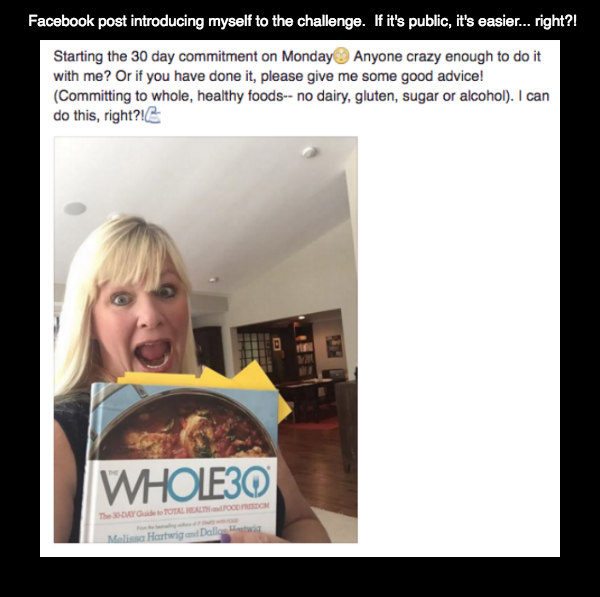 Let me begin by saying that I've felt pretty yucky for a couple of years now.  I have a fairly sedentary job  (ok, REALLY sedentary job sitting at the computer most of the day), and it doesn't bode well for my aging figure.  I've just felt fatigued and blah a lot of the time.  I try hard to get a good workout in at the beginning of the day.  That doesn't always happen.  And my dog needs walking, so hopefully I at least get her out for a good hour in my beautiful, mountainous neighborhood.  That doesn't always happen either.  I try.  And often I fail.  And my clothes get tighter, and then I hate looking in the mirror.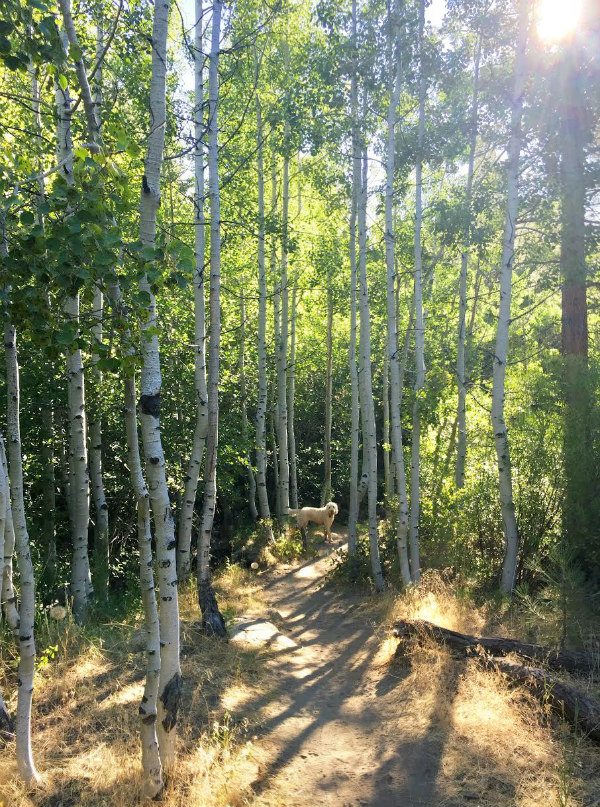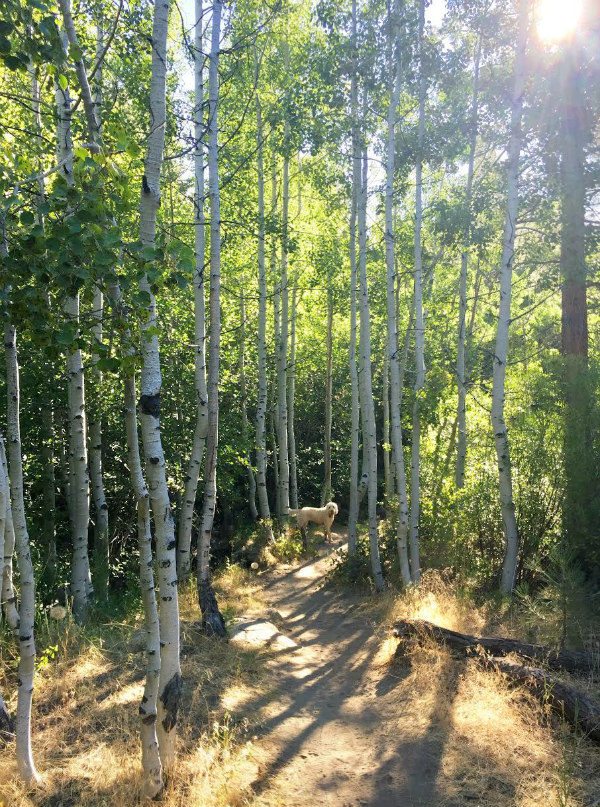 After we returned from vacation this summer, I took a GOOD LOOK in the mirror… and another look at all of the clothes I wanted to wear this fall but wouldn't fit into… and decided I needed to give my body a good break from pretty much everything.  I've been well aware of the Whole30 program for a couple of years.  I never thought I could commit to ANY SORT OF DIET for 30 days… limiting food choices.  I mean, after all, I write about food and develop recipes for a living.  It was a big decision.  With no travel or social events planned in the entire month of August, I decided to commit.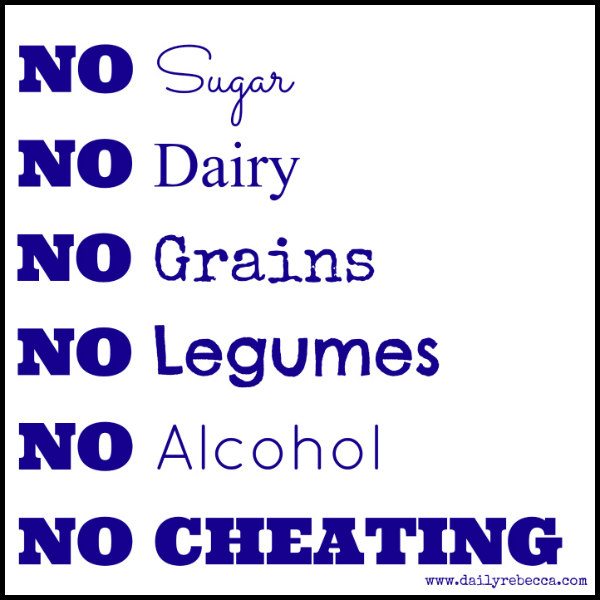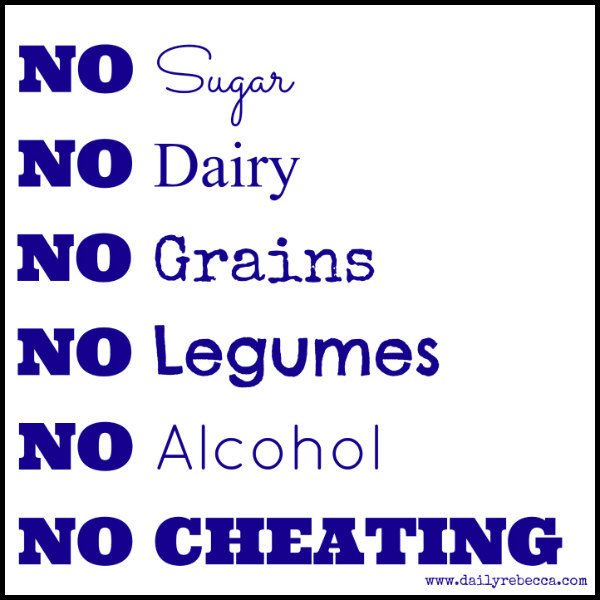 There would be no DAIRY, no ALCOHOL, no GRAINS/GLUTEN, no SUGAR and no LEGUMES (beans) in my life for 30 whole days.  Instead, I was committing to organic, grass-fed meats, eggs, veggies, fruit and good-fats.  I was prepared to make a lot of recipes in The Whole30 Book too.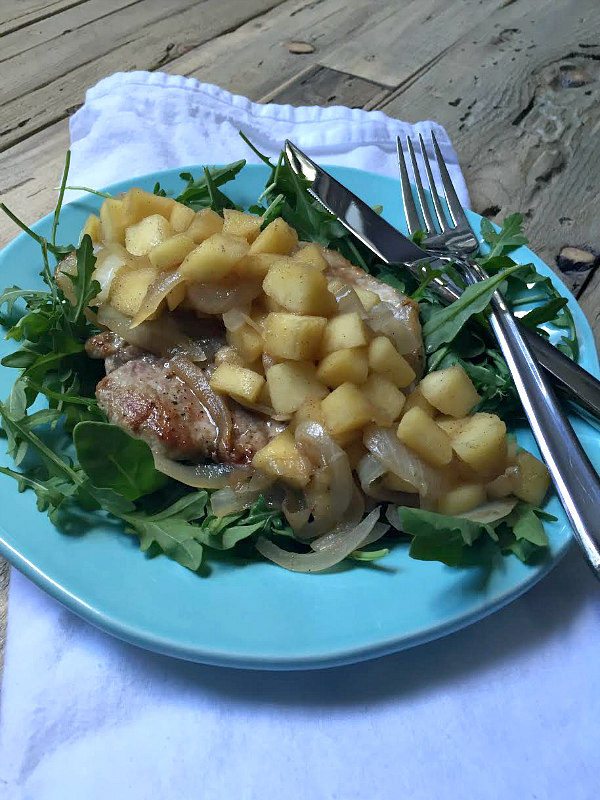 I've read accounts from my friends that they "tried" to follow the Whole30 plan for 30 days, but only made it 10 days… or they followed it with modifications or allowances… or they say they followed it but they really didn't follow it as it was meant to be followed.  I'm here to tell you that I followed this program to a "T" with no cheating, I lived to tell about it, and BONUS I lost 15 pounds. Was it easy?  NO.  Can you do it?  YES.  It takes commitment, and it takes planning.  And honestly, support from people around you really helps a lot.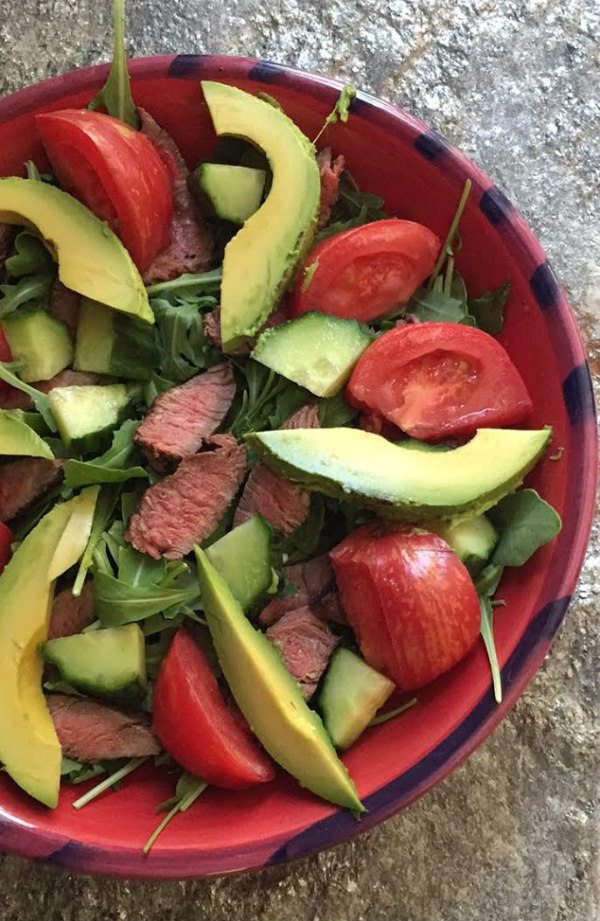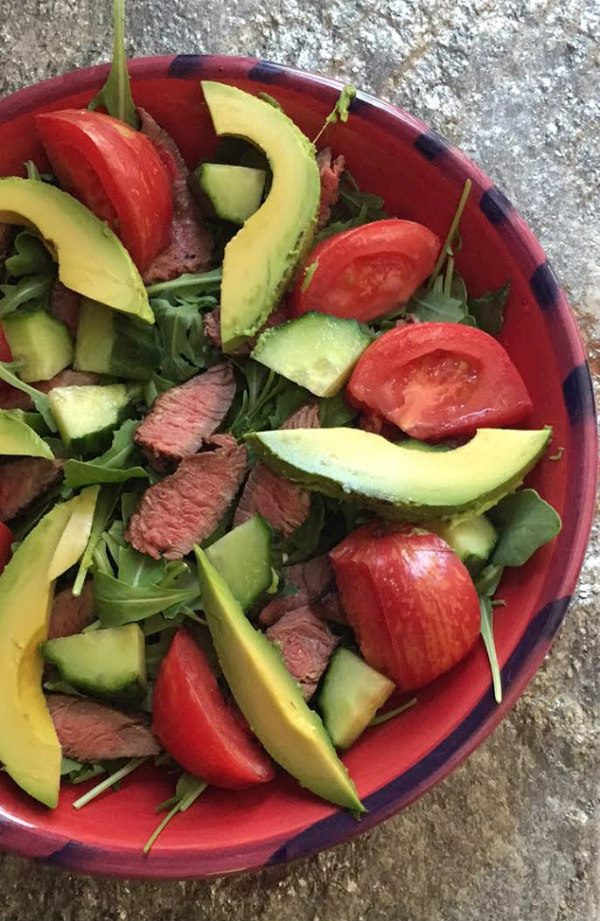 Right out of the starting gate, here are a few helpful tips:
Read the book:  Whole30.  You'll learn so much about why you're doing this in the first place and how your body is going to react when you remove these things from your diet.  There is actually a day-by-day account of what you might be feeling and experiencing on each day of the diet.
It's important to note that this is not a "diet plan" that is for losing weight.  You'll likely lose weight if you follow the plan, but it's not a given… and it's not what the Whole30 plan was designed for.  Once your body is clear of these no-no's for 30 days, there is a plan for bringing those foods gradually back into your diet to see if any of those foods are the cause of aches, pains, and inflammation in your body.  So realistically, you really need a good 40 days if you're going to do this the right way.
HERE is a handy list of downloads on the Whole30 site that are great for printing out and having on hand for reference.
PLANNING IS KEY.  If you find yourself starving in the middle of the day and you have not planned ahead for what to eat, you might find yourself blowing it.  Plan ahead, and have plenty of fruits and veggies and leftovers on hand just in case you're wavering.
ALMOST EVERYTHING has sugar in it, so be careful.  One item I was really shocked about was chicken and beef broth.  Even some of the organic labels I looked at still included sugar.  I'm not sure why broth needs to have sugar in it- crazy!
One of the quotes from the book that really stuck with me was, "Does one bite of pizza or one glass of wine really make a difference?"  Yes, it does.  The point of an elimination diet is to completely remove 100% of the potentially problematic foods from your life for a full 30 days straight.  Without the complete removal, your body won't experience what life is like without these triggers.  You need 100% compliance for 30 days.
Buy La Croix Sparkling Water, and drink one with a squeeze of lime often.  It will feel like you are having a refreshing beverage… and if you're a cocktail or wine person, you can pretend it's an acceptable substitute!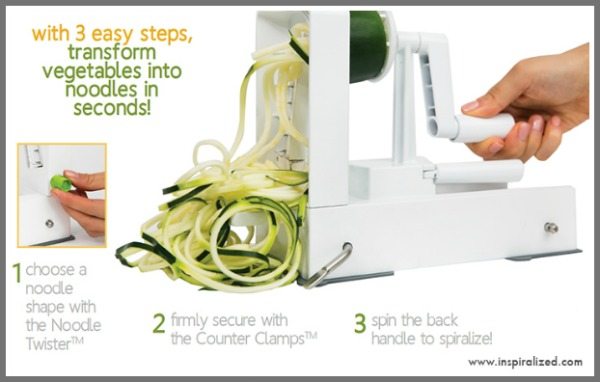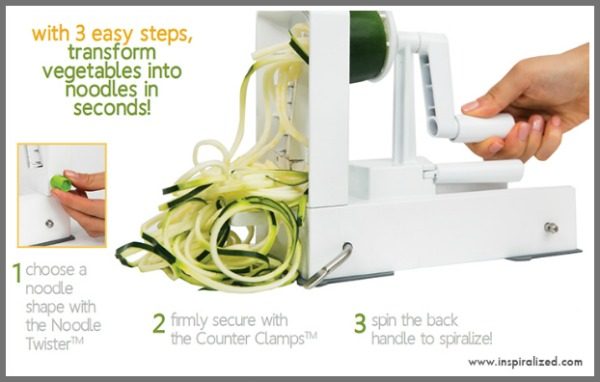 In the beginning… it really helped me to scour the book for good recipes.  If you're eating some decent food, you're not going to feel like you're depriving yourself.  In fact, I never felt deprived at all because this is a diet that does not limit the amount of food you eat.  My favorites from the book:  Marinara Sauce (I added a pound of grass-fed beef and always kept this in the refrigerator to eat with zucchini noodles or spaghetti squash), Chicken Chowder (seriously our favorite recipe in the book), Homemade Mayonnaise (used this a lot for chicken salad and for making Ranch dressing for dipping veggies), Spinach Frittata, Steak Salad with Cilantro-Lime Mayo, Greek Salad, Pulled Pork Carnitas, Pork Chops with Spiced Applesauce, Cauliflower Rice, Pot Roast, Classic Chili and Thai Coconut Soup.  I also always kept cooked chicken, spinach, lettuce, cucumber and tomato on hand for making quick salads.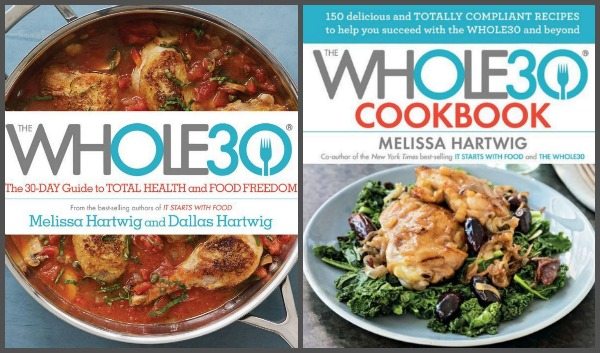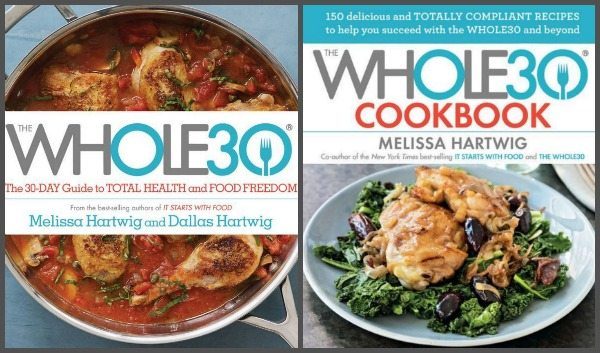 Whole30 has a great website, but I think it's pretty important to just order the book and read it like crazy before, during and after the program- purchase on Amazon>>  THE WHOLE30 BOOK.  I'm SUPER EXCITED that there is a new book- specifically for recipes that will be released at the beginning of December.  You can preorder it on Amazon >> THE WHOLE30 COOKBOOK.  Staples in my pantry and fridge during Whole30:  clarified butter (Ghee), coconut oil, extra light olive oil, avocados, roasted butternut squash, lots of good-ripe fruit, spinach, cucumbers & carrots, zucchini, eggs, raw cashews, sweet potatoes, coconut milk, Whole30 approved New Barn unsweetened almond milk to combine with coffee, TesseMae's Whole30 approved balsamic dressing and marinade, artichoke hearts, pickles, canned tuna/salmon, Justin's Classic Almond Butter mini-packets and apples (to take in my purse for emergency munching) and Lara Bars for emergencies too.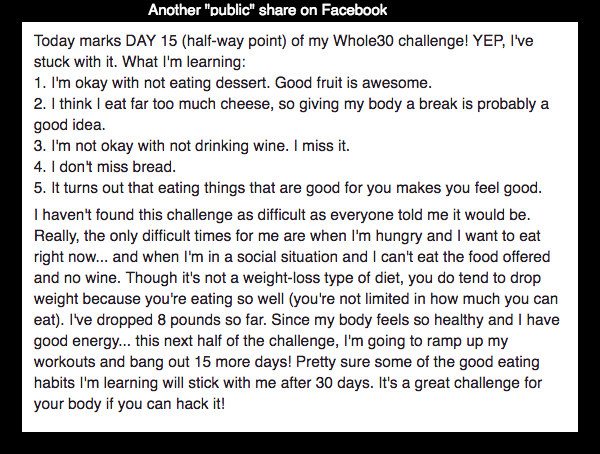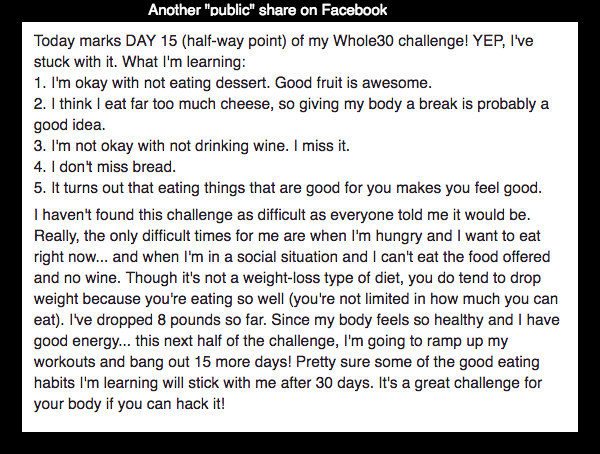 Let's talk about the negatives:
It's almost impossible to eat out if you're trying to follow the program perfectly.  Even steak and veggies… you just don't know how they're being cooked.  It's hard.  I avoided eating out for 30 days.
You go through some pretty major mood swings.  Let's face it… you're depriving your body of things that it's used to eating.  And it's going to be upset with you sometimes.  My body was most upset that I took cheese and wine away from it.  In fact, one of my worst days was a day that I wanted to throw in the towel and drink a glass of wine.  I grabbed a La Croix and powered through that craving without cheating!!
I had some digestive issues… pretty much the whole time I was on the program.  Let's just leave it at that.
You might get tired of eating eggs for breakfast.  I remember reading a little blurb in the book that tells you that it's okay to eat leftovers from dinner for breakfast.  There are no rules that you have to eat "breakfast food" for breakfast.  If you can get yourself in that mindset, you're good.
You might feel like you're going to pull your teeth out at certain points during the 30 days.  You'll get through it.  Stay strong!
It's definitely more expensive to eat organic, etc… so be prepared for that.


Let's talk about the positives:
You're going to feel pretty darn good even after just a few days into the program.
My skin was blemish-free and pretty!
I slept well (and I usually don't).
You're not supposed to weigh yourself (um… I did), but you'll likely find that your body is dropping weight.  Yay!
It turns out that eating things that are good for you… CAN BE DELICIOUS!  Make some of the recipes that are in the book and on the Whole30 website.  It doesn't feel like a DIET when you're just eating good food!
You can prepare dinners for your entire family that are Whole30 approved.  There were some nights that I just told my guys that I wanted to eat leftovers of something I had for dinner, and I asked them to do their own thing.  But there were plenty of nights where I prepared dinner for our family that was completely Whole30 approved, and they loved it.
You're going to find out if your body reacts in any way to the foods that you're eliminating.  Do you get unexplained stomachaches sometimes?  Is your skin messed up?  Do you have a lot of aches and pains?  You might be able to figure out answers to these problems doing Whole30.
You have a whole support community on the Whole30 website– take advantage of that.
Doing this program– if you're truly into it and follow it– will change your mindset about what you put into your body forever.  Pretty sure only good can come out of this.
Completing a challenge– something you set out to do– is good for your ego 🙂


I completed the challenge on August 30th, saw that I LOST A WHOPPING 15 POUNDS, and then what??  Well, the book gives you very detailed instructions for how to incorporate the eliminated foods back into your diet in a safe and controlled way.  Then you have a chance to evaluate if your body is reacting to any of these "newly introduced" foods.  I didn't seem to have any reactions to any of the foods… but I'm still choosing to limit what I decide to put into my body.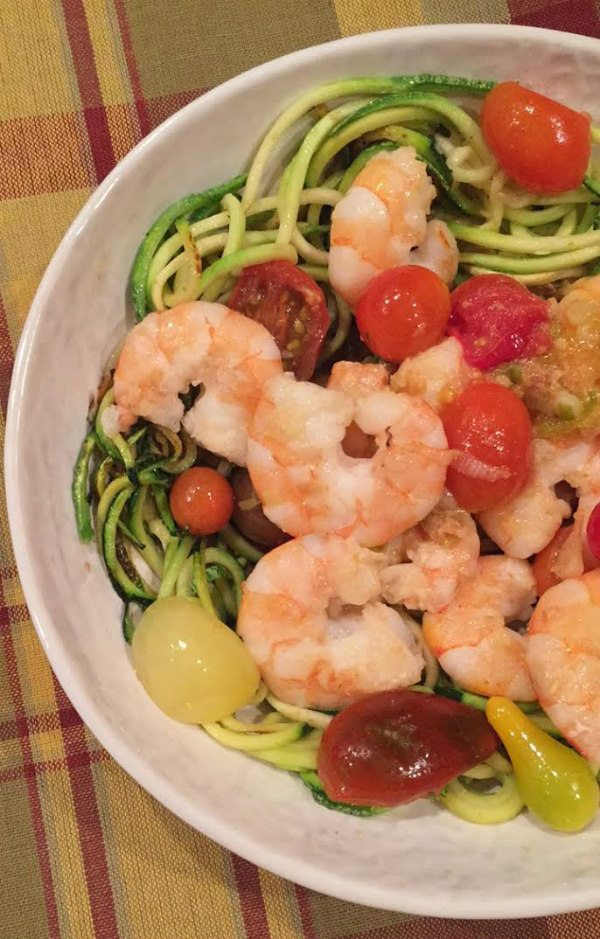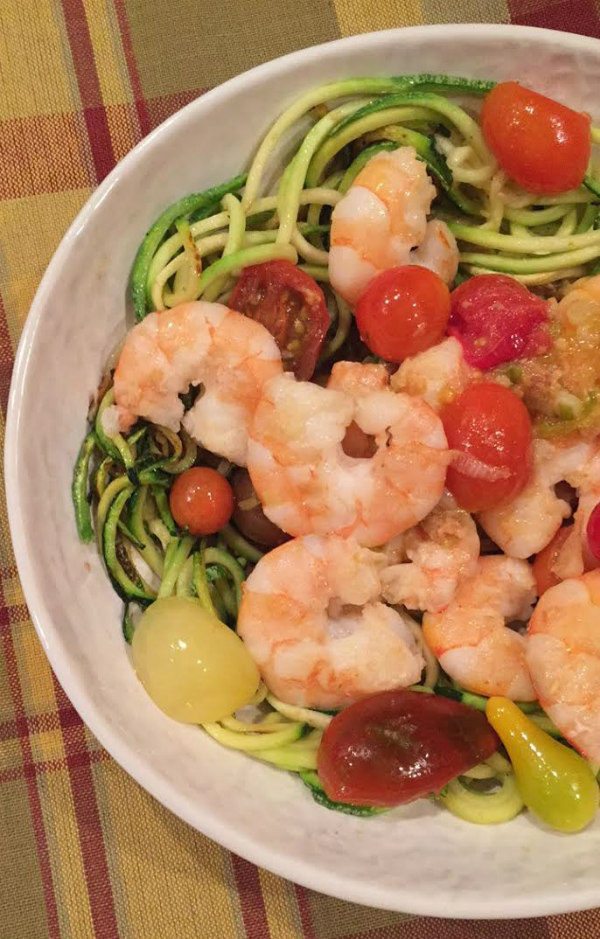 Changes I've made because of Whole30:
I am not currently eating any processed foods.  In fact, funny short story to tell:  during my Whole30, I found myself with my family at a gas station for lunch.  My family headed to the deli, and I scoured the gas station for something that was Whole30 approved.  The only thing in the entire gas station that I could eat was an apple and a Perrier.  That's what I had for lunch!
Things I avoid:  bread, white flour, desserts… I'm still avoiding as much as possible.  Though I did go on a trip recently and allowed myself 2 bites of each dessert that I was presented with.  I pushed the rest away!
I'm continuing to buy organic and eat "good fats."
I don't beat myself up if I do have a little white rice or bread with a meal.  Tomorrow is another day!
I'm eating cheese and yogurt occasionally, but since I really think I have a "cheese problem," I am trying not to eat too much of it.  I don't see a need to add it to my salads anymore.
Protein and veggies are just fine for me for dinner.  I don't need a carb to survive or be satisfied.  Also… fruit has become a much-loved snack during the day.
It has changed my ordering decisions in restaurants!
I still love my wine, so I'm still drinking wine when I want it!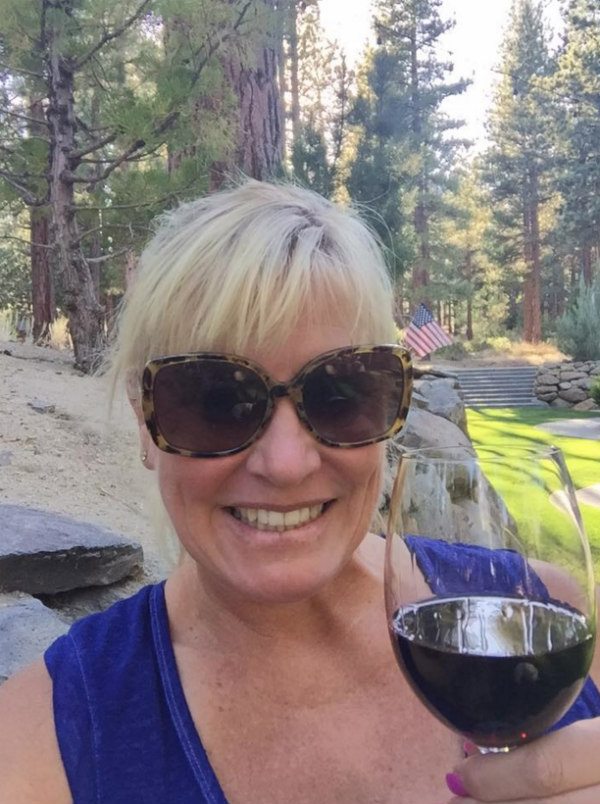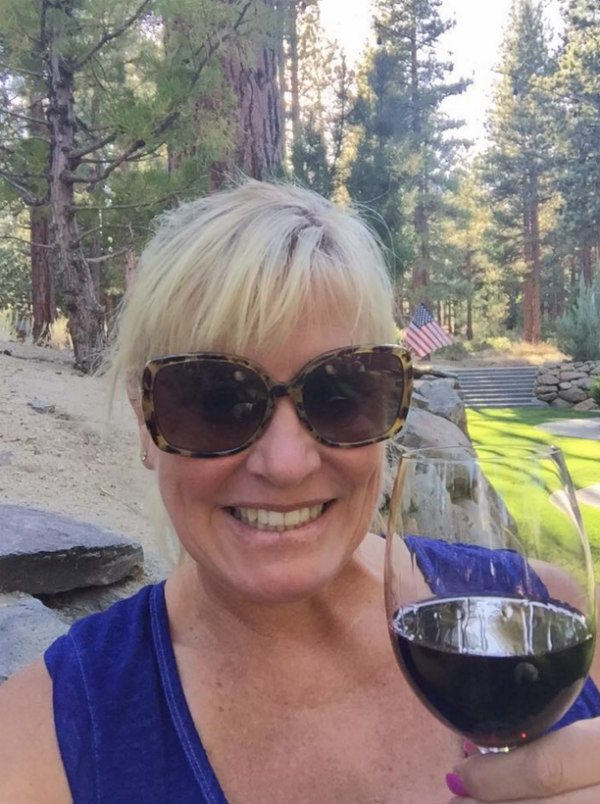 Follow-up:  I went on a short trip about a week after finishing my Whole30 program and tried to eat as best I could.  I gained about 4 pounds back on the trip, but after two days of being home and eating well again… I'm back to my 15 pounds lost… and still losing because I'm really watching it and sticking to the program somewhat.  Let me know if you try the challenge!

Disclosure:  There is no disclosure.  I don't know the folks who created Whole30 and have not ever been in contact with them.  This is simply a program that I tried… and since I had such great results, I wanted to share with my readers!