If you have your own blog, especially one that features food, you're likely dabbling in a bit of photography.  I do a lot of it myself.  I'm definitely no expert.  I'm constantly learning from others– nibbles and bits and tricks of the trade.  I shoot with a Canon 40D and a variety of lenses.  Sometimes I use a tri-pod and sometimes I shoot hand-held.  I read, I go to workshops, and I test things out at home.  My blog is about food first, and if I happen to capture a good photograph, that's great too.  Here are a a few of the things I do to help me along with my food photography and styling…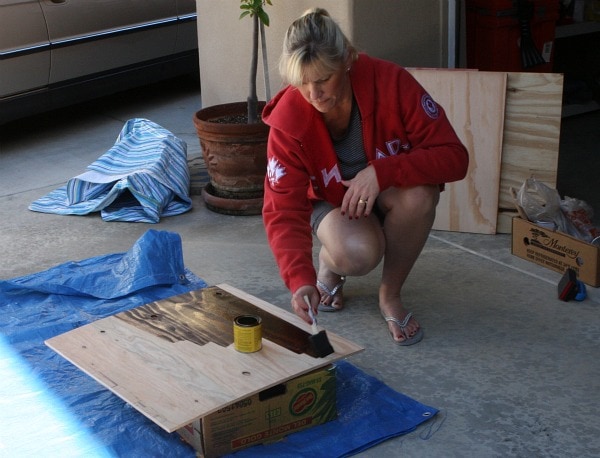 I saw an awesome tutorial on the blog Love & Olive Oil for making your own background boards.  I didn't follow the tutorial exactly, but I decided to make some of my own.  I purchased 6 large scrap boards from Home Depot (about $6.00 each), brown wood stain and various colored paint samples.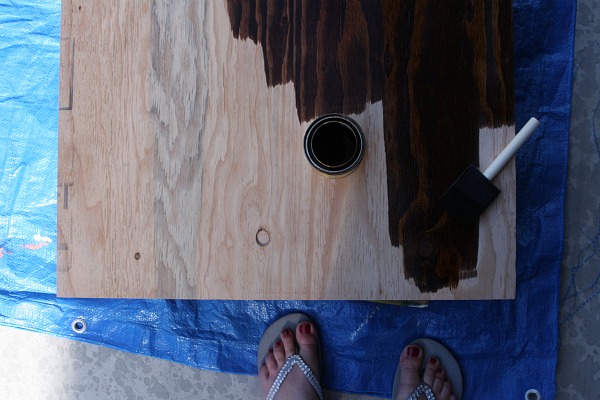 The wood stain goes on dark but then it tends to fade.  I used a throw-away sponge applicator to apply the stain.  It gets pretty sticky on a paintbrush and is tough to clean.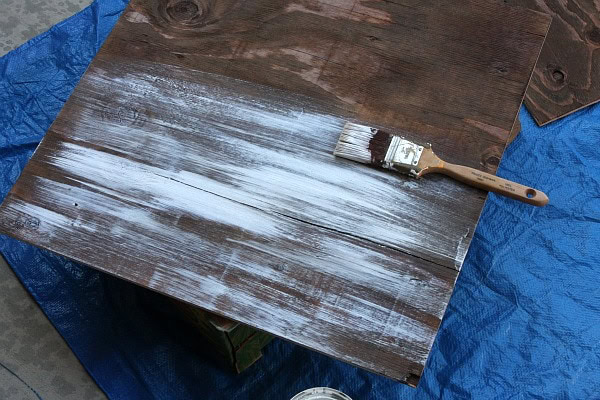 To create an old "washed" look on one of my boards, I took a brush and randomly brushed gray with the grain in smooth, soft strokes.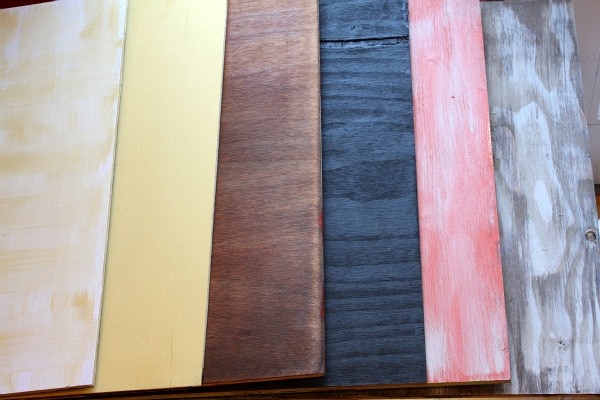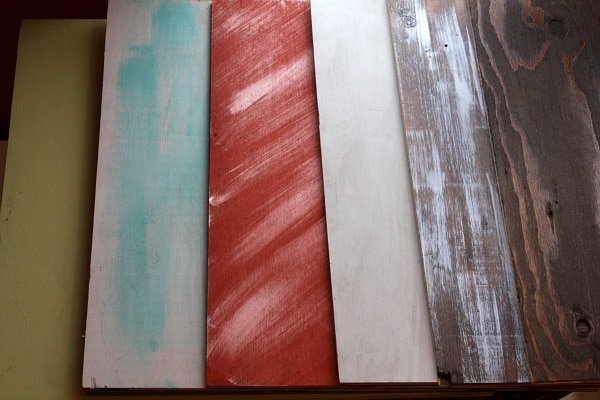 And here's what I did with the rest of my boards- I painted both sides of each board to create 12 new surfaces on which to shoot my food.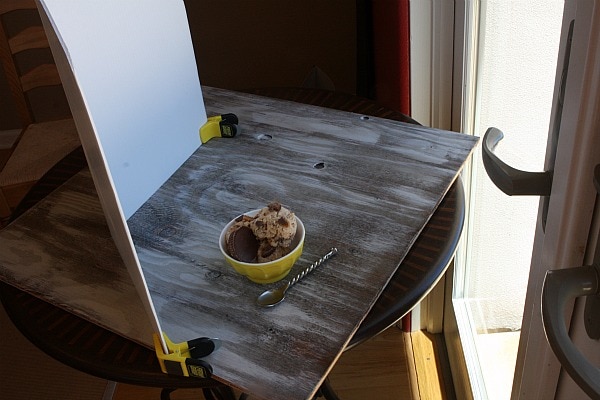 Here's my usual set-up in natural light.  I have a set of French doors in my kitchen that let in great natural light from 10am until about 4pm.  I set a table up next to it, place a board on top, and sometimes I place a white board behind my subject (if needed) to bounce the light back onto the food.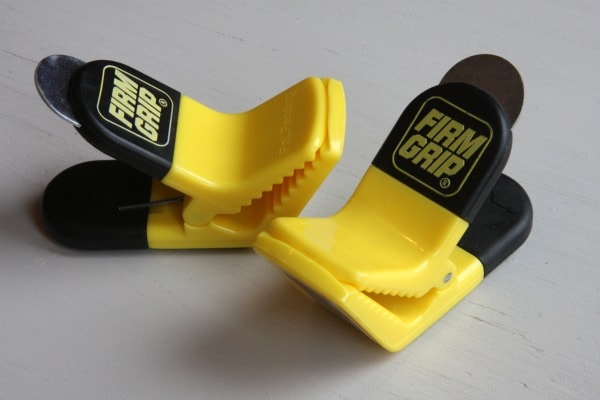 These awesome clips (also at Home Depot) help a board to stand up and stay in place.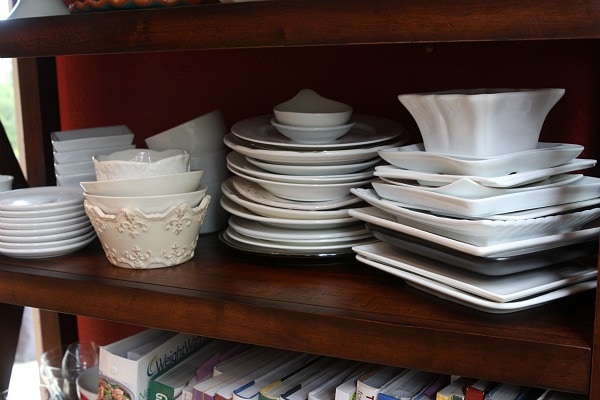 I have a zillion white dishes of every shape and size.  I have several bookshelves in my kitchen, dining room and office, and they're all filled with dishes.  HomeGoods and Crate and Barrel Outlet are my favorite places for finding new pieces.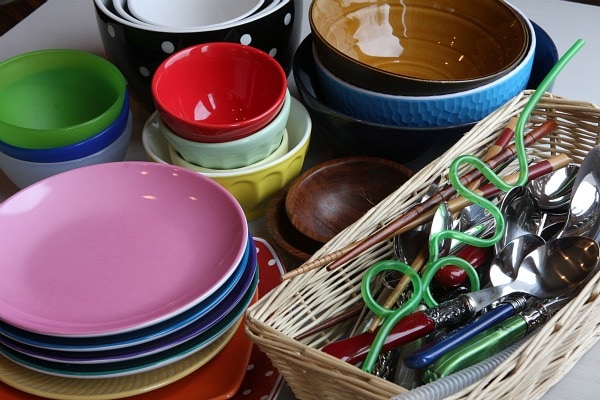 A colorful array of dishes and bowls line my shelves too… as well as an assortment of utensils.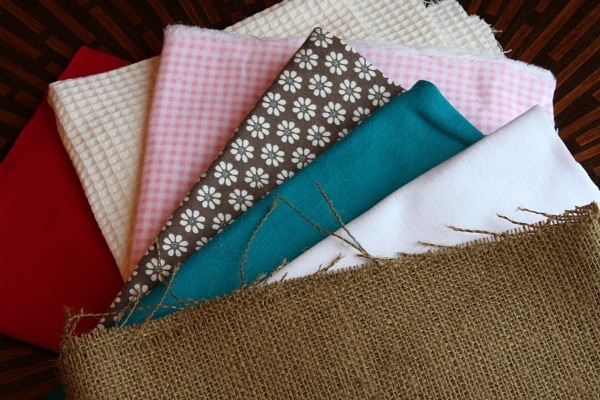 Fabrics in all shapes and sizes and colors and textures are nice to have around too.  I pick those up at fabric stores, usually scouring the remnant's section for some good deals.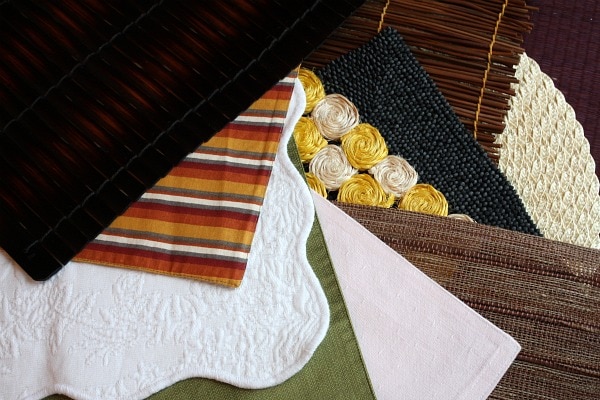 Piles of single placemats can be found around my house.  I'm not sure what I'd do with them if I ever chose another profession, but it's fun to be able to use a variety for photos.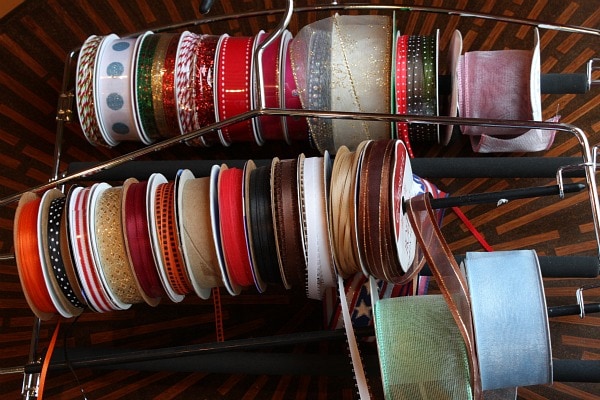 I also keep a good number of rolls of ribbon- hanging on hangers so they're easy to access.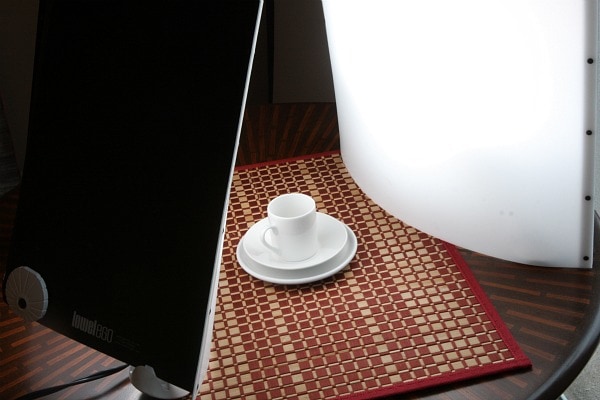 When natural light is cruddy- on cloudy days or at night, I pull out the Lowel EGO lights.  If you don't already have these on hand, they're worth purchasing on Amazon.
And for inspiration and tutorials, I go to websites like White on Rice Couple, Matt Bites and  KevinandAmanda.com.