Kid Friendly Halloween Recipes! (Trick-or-TrEAT)


Welcome to The Recipe Girl's Trick-or-TrEAT post.  Today, nine favorite food, craft and lifestyle bloggers await behind nine haunted houses with an array of holiday treats created just for you.  At the end of this post, you will find two of these mystery houses.  To join in the holiday fun, simply click on one of the buttons and you'll be linked to the next home on the block.  Happy Halloweening!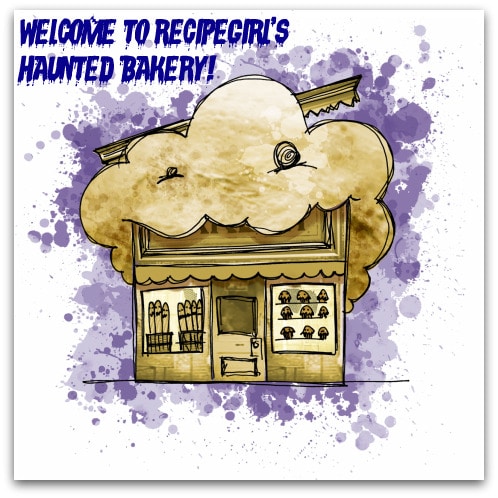 Every year on Halloween night, we attend a pre trick-or-treating neighborhood bash as a family, load up on food and goodies (and wine) and then leave en mass to trick or treat together.   I always bring a creepy, kid-friendly treat to share at this neighborhood Halloween party.  The Witch Fingers below are the treat I brought last year (and the kids were thoroughly creeped out by the way they looked!)  I'm still trying to think of what I'll be bringing this year, but in the meantime you can check out what I've been baking up for Halloween to share with you…
I have six Halloween treats to share with you today.  Click on the pictures or recipe titles below to access the recipe.
1.  Black Cat Cookies: These spooky little cookies on a stick are fun for the classroom and kid's Halloween parties.  I used half black cocoa to get them a little darker than regular chocolate-color.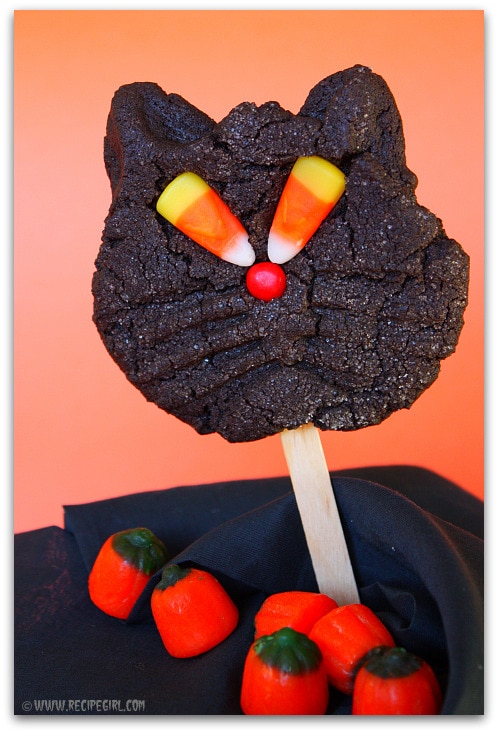 2.  Gingerbread Cupcakes with Pumpkin- Cream Cheese Frosting: These deliciously spiced gingerbread-style cakes are topped with pumpkin-flavored frosting.  For something a little different, bake them up in these 'treat' cups by Wilton (found at craft stores like Michaels) and wrap them with a festive ribbon!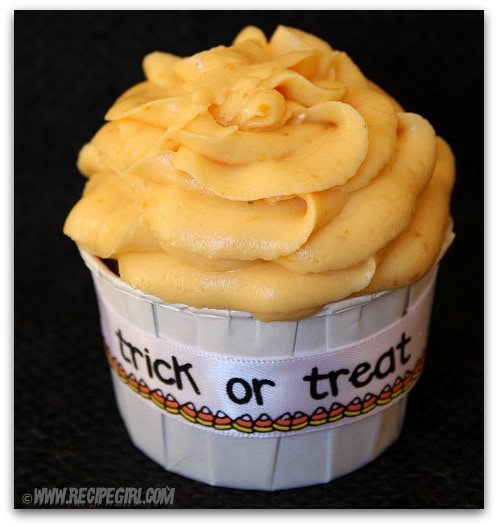 3.  Witch Finger Cookies: These super scary shortbread-style cookies have blood red icing oozing out from underneath each almond 'fingernail.'  They'll creep everyone out at your Halloween party.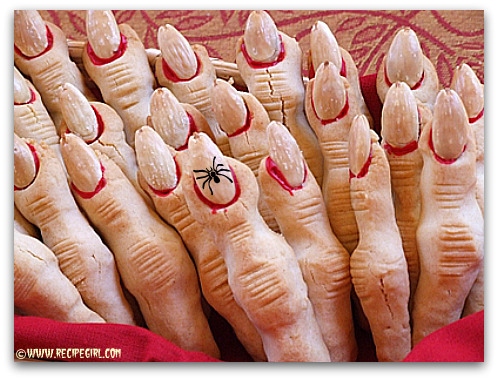 4.  Mummy Heads: Cinnamon-spiced rice krispie treats are shaped into ovals and covered with gauze to create little mummy heads.  Add a couple of dried cranberries for spooky eyes.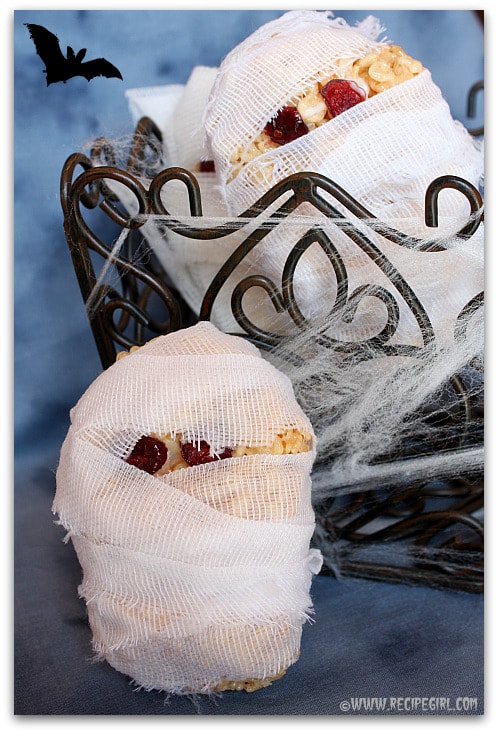 5.  Tarantula Cookies: Chocolate cookies are stuck with pretzel legs, dipped in chocolate and covered with chocolate sprinkles.  Two red hot eyes top off this spooky look.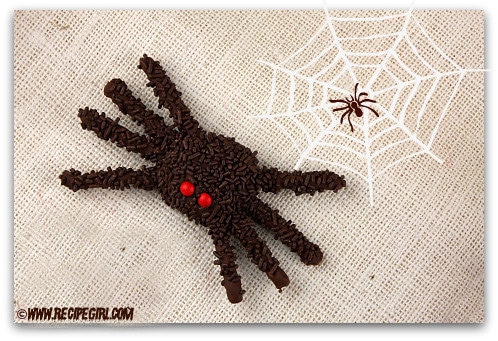 6.  Chocolate-Dipped Worm Pretzels: This one is an easy treat- just dip pretzel rods in chocolate, cover in sprinkles and attach a gummy worm.  Salty and sweet are always a winner.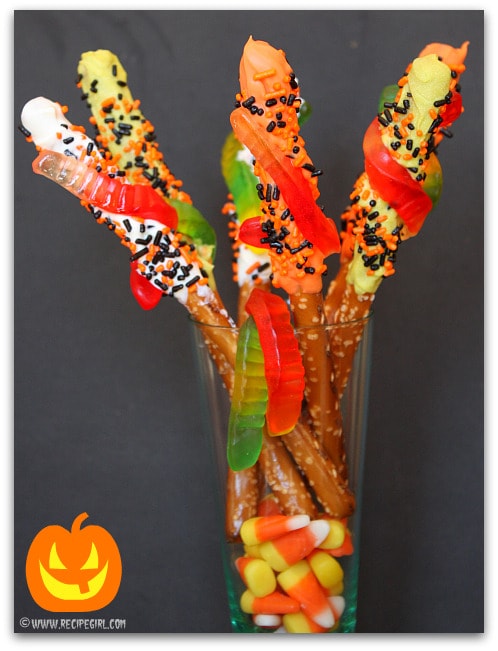 Hope you enjoyed my Haunted Bakery treats!  Happy Halloweening!
Whooo's next?
To see what other Trick-or-TrEAT hosts have cooked up for you,
click on one of the haunted homes below.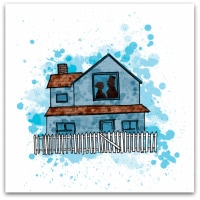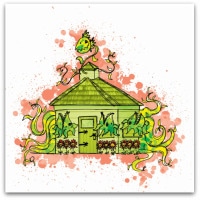 Comments